Carnival UK
Venue Management Product Development and Optimisation Manager - 18 months FTC
Job ID 2671
Date posted 25/11/2021
Date closes 10/12/2021
City SOUTHAMPTON
State HAMPSHIRE
Country United Kingdom
Job Type Full Time
Job Description
P&O Cruises has big plans for the future! As a world-leading cruise company, our people are our world.
As we continue to return to service, we are recruiting for a Venue Management Product Development and Optimisation Manager – 18 months FTC to join P&O Cruises in the F&B Development team. 
If you are passionate about exceeding guest expectation and delivering unforgettable holiday happiness through developing and implementing IT Systems, then this role could be the role for you!
The Role
This role sits in the F&B Product Development team, who are responsible for the design, development and commercial aspects of the food and beverage product across P&O Cruises. The team specialize in supporting the current fleet with new product development and product lifecycle management whilst leading the design and concept creation for refits and new builds.
The key focus for this role is to support the development of P&O Cruises F&B venue management systems, which includes our on-board restaurant booking system, which will need to be seamlessly integrated into our guest booking application and pre cruise reservation system.
You really will be the glue that brings together all the information and defines the F&B feature request to be fed into our Digital Product Teams who work in an agile environment and be the F&B subject matter expert so that you can shape and support all the new feature development to drive optimisation.  You will also need to ensure you have a complete understanding of the venue management system and how this impact the guest journey whilst ensuring efficiency and effective outputs for the operational department.
You'll make sure that this role will add significant value through system development and optimisation, strategic development, and performance analysis so that we can ensure there are operational efficiencies, improve guest experience and drive a commercial return.
About You
As a Manager, with in the F&B Product Development team you will be will be the subject matter expert (SME) for our venue management system, your key responsibilities will be to shape and support all new feature requests to drive optimization, define F&B business rules & requirements, provide business sign-off on user stories for digital development, ensure ongoing config & BAU processes owned & maintained so full intended value of new features delivered is unlock. This will likely be backed by an equivalent qualification in this arena.
In terms of a previous role that will have prepared for you this opportunity, it's likely it will have given you familiarity with booking systems platform, ideally within restaurants, attention to details with the ability to product high-quality deliverables to the role objectives, with an understanding of shape requirements and work closely with our Digital Product Manager and support the "take-to-market" implementation process.
The successful candidate will have a pro-active, hands on approach to support implementation of new development, (through clear communication, training and specifying required Policies and Procedures) and review needs of future development and you'll understand how to bring teams on the journey and have finely tuned stakeholder engagement abilities
Although not essential, a knowledge of the cruise/hospitality industry would be a distinct advantage, as would any experience or knowledge of the hotels, restaurant, or retail leisure industries.
This role will be primarily located in Southampton, where we are working in a hybrid way, but there will be up to 25% of your time travelling for this role on board our ships and within the shipyards.
This role has been levelled at CUK07.
To view the full job description and role requirements, please click here
About Us
Carnival UK is the operating company for P&O Cruises & Cunard. We provide world class cruise holidays and take enormous pride from bringing to life two of the most iconic brands from Britain's rich seafaring heritage. That legacy of elegance and style, of beautiful ships, inspiring leadership and guest-obsessed service excellence lives on today, as we evolve ourselves for tomorrow.
Working at Carnival UK means being part of a tight-knit but truly global team made up of friendly, happy, caring people. Parts of our business are incredibly diverse, but we work hard every day to promote even greater inclusion, fresh ideas and different perspectives.  Whatever our role or background, we share high standards, heartfelt values and a sense of belonging.  We're focused on wellbeing every day, as well as being supportive and compassionate when we need it most.  We stand by our Culture Essentials which help us live out our shared commitments across the globe and include our commitment to Speak Up, Respect and Protect, Improve, Communicate, Listen & Learn and Empower.
As a growing business we have a big focus on developing skills and continuous learning. From formal qualification to the life lessons of worldwide travel, we offer our people a broad range of personal and professional development opportunities.  All of our roles give people the chance to stretch themselves and learn from colleagues with a wealth of experience.  As our business grows, we want our people to grow too.  So we're determined to create opportunities for everyone to drive their development and define their own career path.
About the Team
The Guest Experience 
team consistently deliver extraordinary experiences to meet the needs of our guests and deliver our P&O Cruises Service promise through our people. We consider the environment in all that we do and are are committed to doing the right thing for our guests, crew communities we serve. We continuously seek opportunities to exceed our Guest expectations building on a proud heritage to deliver unforgettable holiday happiness. We respond to operational challenges and aim to recover brilliantly when things go wrong. We plan ahead to meet the changing needs of our guests, we inspire and lead our crew to be the best they can be.
Join us on our journey, apply now!
Apply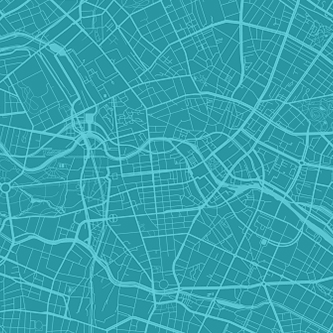 Explore Our United Kingdom Location
View Map