Carnival UK
Senior Consultant, Talent Acquisition and Resourcing
Job ID 4845
Date posted 23/09/2022
Date closes 09/10/2022
City SOUTHAMPTON
State HAMPSHIRE
Country United Kingdom
Job Type Full Time
Job Description
Carnival UK is back sailing the world, and we now have two brand new ships joining our fleet! This means that our business is expanding to allow us to continue creating unforgettable holiday happiness for our guests, and today we are recruiting for a Senior Consultant. Talent Acquisition and Resourcing to join our People Operations (Shore) Team on a Permanent, Full time basis, although we will also consider more flexible options such as Part time and Job share.
For at least two days a week, you'll be based out of our fantastic offices in the heart of Southampton, less than two hours from central London. In our hybrid working environment, you can also expect to balance this with time spent working remotely every week. 
The Role
The Senior Consultant. Talent Acquisition and Resourcing is an exciting and varied role that will work closely with the Senior Manager, devise innovative Talent Acquisition plans that support identified areas of the business with a supply of available talent to deliver both current and future needs.
Partner with functions and departments to identify and agree talent attraction strategies that deliver workforce plan requirements for identified segments of Carnival UK's workforce e.g. this may be niche roles, entry level roles, professional specialists, management, senior leadership

Develop and leverage strong relationships with key talent solution organisations to support the fulfilment of plans as necessary

Regular review of how we are performing in the talent markets, contributing ideas and suggestions for adapting strategies accordingly to reflect the dynamic nature of the market

Day to day task management of up to 4 Resourcing Consultants, ensuring alignment to agreed strategies and plans

Undertake resourcing activity alongside consultants as necessary when demand levels dictate

Lead on specific projects within and across the team, leveraging best practice methodologies with a strong focus on continuous improvement
About You
Carnival UK is always on the lookout for colleagues who can demonstrate our Culture Essentials and who are committed to creating unforgettable holiday happiness for our guests.
To be considered as a Senior Consultant. Talent Acquisition and Resourcing you will also need:
Prior experience of successfully developing and delivering talent acquisition solutions

Experience of stakeholder management

Strong connection to the UK employment market and understanding of current trends and challenges

Experience of working with external partners and domain experts

Experience of designing and leading assessment centres including senior level roles

Experiences of leading recruitment events both face to face and using digital media
For a full Job Description and Person Specification please click here
The Benefits
At Carnival UK we are passionate about our people. Working together to inspire and empower one another to be enthusiastic and bold in the decisions we make is essential to our culture. We also believe in rewarding our colleagues for the fantastic hard work they do.
As a Carnival UK colleague you can enjoy a range of benefits including:
Annual discounted cruise with Cunard and P&O Cruises plus late availability offers

Minimum 25 days of holidays and option for holiday trading

Contributory Defined Contribution Pension scheme

Company paid Health Cash Plan

Company paid Health Assessment

Employee Shares Plan

Electric Car scheme

Life Assurance

Cycle to work

Access to digital GP

Opportunity to join employee led networks

Extensive learning and development opportunities

Employee assistance programme

Shopping discounts portal
We are based out of a fantastic working environment in the heart of Southampton and offer a fun vibrant culture to be a part of.
This role has been levelled at CUK-08
About Us
Carnival UK is the operating company for P&O Cruises & Cunard. We provide world class cruise holidays and take enormous pride in our service excellence, creeating unforgettable holiday happiness. We're looking for talented colleagues who will share our commitment to this purpose and to our global Cutlture Essentials Speak Up, Respect and Protect, Improve, Communicate, Listen & Learn and Empower.
Working with us means you'll be part of a tight-knit but truly diverse global team of passionate people. You'll be supported to drive your development, from formal learning to the life lessons of worldwide travel. We believe in inclusion and the power of diversity, so you'll be encouraged to bring your unique perspectives and experiences, and help us understand what you need to do your best work. We recognise the value in having people with a variety of backgrounds, experience and skills in our business. That means the role requirements here should be seen as a guide, not a checklist. If you have more, less or different experiences, but really relevant skills, we'd love to hear from you. We work flexibly and will support you to find a healthy balance of remote working and time in our fantastic office collaborating, taking part in events and developing the social connections that make working with us so rewarding. We welcome the opportunity to discuss reduced hours and job share arrangements.
If this role requires you to visit and/or work on a Carnival UK ship, the successful candidate needs to be fully vaccinated (with a WHO or MHRA approved two-dose COVID-19 vaccination course or single-dose Janssen COVID-19 vaccine), including any relevant booster vaccinations. This is to maintain a safe environment onboard and reduce the risk of outbreaks, to protect our crew and our Guests. It's also required for ships to dock and enjoy shoreside visits in many Ports of Call on global itineraries. This requirement will be under regular review.
About the Team
People are at the heart of what we do at Carnival UK, and no one knows people like the People Team! 
We're dedicated to engaging, empowering, supporting, recognising and rewarding colleagues, and it's our job to make sure that our people have brilliant opportunities and extraordinary experiences. Future ready, we support our awesome leaders to build awesome teams. Continuously listening to our people to understand what matters the most, we're driven by our values and are guardians of our employee experience and employer brand. We lead by example, helping to shape our distinctive culture where people feel valued and that they belong. And we strive to do the right thing every time, keeping colleagues safe and well. 
Join us on our journey - apply now.
Apply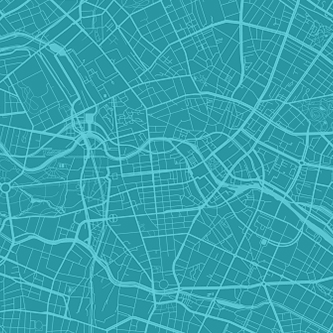 Explore Our United Kingdom Location
View Map