Carnival UK
Scrum Master
Job ID 1046
Date posted 06/17/2021
Date closes 06/27/2021
City SOUTHAMPTON
State HAMPSHIRE
Country United Kingdom
Job Type Full time
Job Description
Have you ever thought about enabling amazing holidays using digital technologies for a job?
Carnival UK (CUK) has big plans for the future! Already the market leader, operating under the brands of P&O Cruises and Cunard, CUK continues to grow by adding new ships to the fleet and further transforming the Holiday industry.
From the evolving sanitary requirements to holiday experiences enabled by technology from shore to ship, we are facing an unprecedented level of change, for which we need to be genuinely agile. We are relentlessly focused on creating amazing value to our customers as Holidays are returning to normal. To meet our ambitions, we also recognise that we have to evolve our ways-of-working.
To help us on this this journey, we need passionate people at the heart of our teams. We are currently recruiting a Scrum Masters to join the CUK Technology department on a permanent basis. With support to help you reach your potential, attractive company benefits and generous employee discounts on voyages, we want your career with us to be a successful and enjoyable one. This is your chance to join us as we transform ourselves and create the next chapter for the industry.
The Role
As a Scrum Master, you will focus on enabling the teams to work at their best bringing together the product development and the engineering practices. You will know and practice Agile principles and enable the flow of delivery & improvements, great quality of engineering, all in support of the customer centric outcome of an amazing holidays. The Scrum Master role is responsible for driving and coaching the team, supporting the team events during the sprints, facilitating ways of working, addressing impediments and risks, supporting Flow and change, and driving relentless improvements.
About You
We are looking for somebody with strong Agile leadership build from demonstrable practices and backed by industry recognised qualifications such as certified Scrum Master. You would have worked with digital products / services in a medium/large size complex IT and business change portfolio. You will be foremost a team player with a strong sense of enabling business and engineering to work together in support of meaningful digital experiences. You will bring infectious energy, active listening and strong relationships in the teams and across the organisation. You will be effective at supporting change management through strong collaboration, coordination and communication. You will be comfortable working with onshore and offshore engineering teams, and help the less Agile parts of the organisation see the benefits of transitioning and aligning to this ways of working.
We are an open and inclusive company and if you think that you have something special to bring to the role, yet do not exactly meet all the competencies, we would encourage you to apply and tell us what wonders you are ready to bring.
This role has been levelled at CUK07.
Please view the full job description and role requirements here.
About Us
Carnival UK is the operating company for P&O Cruises & Cunard. We provide world class cruise holidays and take enormous pride from bringing to life two of the most iconic brands from Britain's rich seafaring heritage. That legacy of elegance and style, of beautiful ships, inspiring leadership and guest-obsessed service excellence lives on today, as we evolve ourselves for tomorrow.
Working at Carnival UK means being part of a tight-knit but truly global team made up of friendly, happy, caring people. Parts of our business are incredibly diverse, but we work hard every day to promote even greater inclusion, fresh ideas and different perspectives. Whatever our role or background, we share high standards, heartfelt values and a sense of belonging. We're focused on wellbeing every day, as well as being supportive and compassionate when we need it most.
As a growing business we have a big focus on developing skills and continuous learning. From formal qualification to the life lessons of worldwide travel, we offer our people a broad range of personal and professional development opportunities. All of our roles give people the chance to stretch themselves and learn from colleagues with a wealth of experience. As our business grows, we want our people to grow too. So we're determined to create opportunities for everyone to drive their development and define their own career path.
About the Team
As part of our Shared Service function, our Technology teams enable us to take our guests all over the world on our ships as well as supporting our colleagues at Carnival House and other locations. This supports everything from guests booking their holidays through our websites and contact centre, to ensuring that on-board applications and the infrastructure provide support across the globe. Technology draws on a diverse mix of skills within Carnival House with teams in Architecture, Strategy & Digital, Information Security, Compliance & Risk, Portfolio Management, Planning and Governance.
Join us on our journey - apply now.
#CUK#
Apply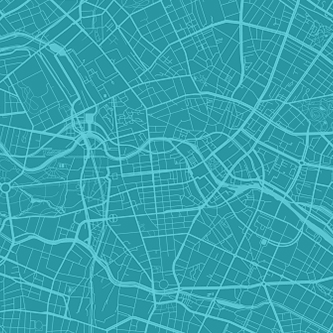 Explore Our United Kingdom Location
View Map