Carnival UK
Satcom Technical Service Delivery Manager
Job ID 5910
Date posted 16/03/2023
Date closes 30/03/2023
City SOUTHAMPTON
State HAMPSHIRE
Country United Kingdom
Job Type Full Time
Job Description
We recognise the value in having people with a variety of backgrounds, experience and skills in our business. That means the role requirements here should be seen as a guide, not a checklist. If you have more, less or different experiences, but really relevant skills, we'd love to hear from you.
We work flexibly and will help you to find a healthy balance of remote working and time in our fantastic Southampton office, collaborating, taking part in events and getting to know people that makes working with us so rewarding. We welcome the opportunity to discuss reduced hours and job share arrangements.

The Role
This position provides deep technical engineering for the analysis and development of optimal ship to shore communications and data transport to achieve and sustain world class Shipboard Communications and services for the Carnival fleet.
This position will be the lead technician and driver of optimization of end-to-end connectivity services for the fleet. This will include analysing applications to determine what can be done to further optimize and perform studies to determine where efficiencies can be garnered in our end-to-end infrastructure.
The positon will support Service Delivery Engineers in the collection of hard data and act as the technical advisor for the evaluation of enhancing alternatives that will allow Carnival Corporation´s brands to enjoy an optimal level of service across the global satellite, telecommunications, and wireless WAN network.
This position will support fellow IT team members on the resolution of network performance issues that require in-depth analysis of traffic statistics and equipment configuration parameters
Accountabilities:
Operations:

Monitor Ship to Shore connectivity operations and optimization to ensure End to End Guest/Crew satisfaction, Ship Operations, Safety, Security, and business functions. Execute a thorough process to continuously monitor and enhance the connectivity experience onboard our fleet. Work with other groups within IT and the business to collaborate and create a continuous detailed work plan to ensure we are providing the optimal connectivity service and the most cost-effective delivery of bandwidth. Correlate efforts to the improvement of customer satisfaction metrics. Maintain high performance levels for service-related processes and implement improvement activities wherever necessary. Take ownership of critical incidents, coordinating with resolution parties, and establish effective communication between stakeholders for post-incident reviews. Ensure that systems, procedures, and methodologies are in place to support outstanding service delivery. Take accountability for service delivery performance, meeting customer expectations, and driving future demand. Analyze third-party as well as internal processes and create strategies for service delivery optimization. Provide on-call support with shared 24x7 on-call duties according to a set schedule.

24x7 Incident Management

– Manage our 24x7 Incident Command Center including problem escalation for processes with critical event communication. Establish operation monitoring processes and incident management including alerting, triage, escalation, and communications for all shipboard communication. Ensure that issues are resolved in a timely manner and within SLAs. For high severity issues, send regular updates to affected brands, ships, and stakeholders.

Fault Identification, Troubleshooting and issue Resolution

– Lead the identification, troubleshooting, and resolution of shipboard and NOC related issues. Create a knowledge base that is available to team staff

as

well

the

global

shipboard

IS

staff

that

will

be

update

as

each

issue

is resolved. Escalate to service providers as needed and increase the efficiency and subject matter expertise of the operation team for all shipboard telecommunications issues.

Operations monitoring, availability & performance (Guest/Crew experience = End2End)

– Monitor performance and availability metrics to allow all Carnival brands to deliver world class services to Guests and Crew. In conjunction with key stakeholders, design and establish SLAs and provide reporting on the compliance with these targets. Identify needed terrestrial circuits for acquisition. Optimize and monitor existing and future circuits. Responsibility for fleet availability, ensure maximum uptime is achieved, and escalate issues to vendors and drive to resolution.

Infrastructure health monitoring

– of networks, routers, firewalls, WAN optimization. Develop a strategy for the automation of monitoring systems to enhance Carnival Corporation's visibility into the fleet's health

status. Drive a uniform data collection methodology that is efficient and accurate such that each brand can log onto a centralize portal for fleet health reporting.

Bandwidth pooling, process coordination and brand collaboration

- design, implement and maintain a satellite bandwidth pooling methodology to optimize fleet bandwidth; create reports which capture effectiveness of bandwidth pooling.

Vendor Portal(s)

– define requirements and processes. Retrieve data to determine whether vendors are achieving SLAs. Monitor vendor performance and suggest improvements.

Baseband

&

Terminal

Infrastructure

– Implement spares and R&M; design, develop and establish effective sparing and preventive maintenance strategy to increase uptime with maximum cost effectiveness; create metrics to continuously monitor strategy effectiveness. Ensure there is an adequate sparing to always support maximum availability. Maintain an accurate list of exceptions (HW/SW issues) for each vendor and establish a regular cadence to ensure issues are resolved in a timely manner.

Blockage and Interference

– Track documented instances of interference and blockage incidents for assigned vessels and find recurring patterns. Discuss with assigned satellite operators' ways to prevent or

anticipate

future

incidents.

Define

bypass

procedures

to avoid the recurrence of anticipated incidents.

Our role categories range from CUK15 (entry level) to CUK1 (Brand President) so you can clearly see internal development opportunities. This role is a CUK07 and is offered on a full time permanent contract basis.

About You
Fresh ideas and different perspectives are what excite us most and help us to succeed. Alongside bringing these to the role, you'll also need:

Qualifications – essential:
Information Technology, Computer Science, Electrical Engineering or Computer Engineering
Knowledge/ Experience – essential:
10+ Years of experience implementing complex telecommunications networks utilizing satellite and terrestrial connectivity
Expert in QoS and network optimization.

Well-grounded in the technical aspects of satellite, telecommunications networks, optimization, including an understanding of satellite RF and IP networks and to remain at the forefront of industry´s technical trends.

Knowledge of both theoretical and practical aspects of satellite communications.

Hands on experience with telecommunications networks (Internet protocols, routing, queuing, effects of delay and packet loss, etc.) is required. Strong Knowledge in RF communications with the ability to create link budgets to ensure optimal system performance.

Hands on experience in evaluating satellite baseband hardware, software, and terminals running both voice and data applications

Experience with internet optimization products/appliances such as caching, pre-fetch, compression, and others.

Hands on experience in configuration, test, and optimization of satellite terminals in maritime/mobility applications.

Demonstrated hands-on experience with network equipment, testing, troubleshooting, specification of hardware and software.

Knowledge of TCP/IP Networking protocols and standards, routing, multicast, testing of IP based Layer 2 and Layer 3 devices, applications and QoS.
Working knowledge of Satellite RF sub-systems (Block Up Converters, LNBs, antennas) is helpful.

Being part of our team has its advantages…
We're a holiday company so we know there's more to life than work. Our comprehensive range of benefits are designed to help your personal and financial health and wellbeing.
A friendly welcome with help settling in

Home and office-based hybrid working (minimum two office days)

Regular office events including live entertainment, lifestyle events and charity partner fundraisers

Extensive learning and development opportunities

Annual bonus

Minimum 25 days leave, bank holiday allowance and holiday trading scheme

Employee-led networks

Employee Assistance and Wellbeing programmes

Recognition scheme with prizes and awards

Employee Discounted Cruising plus Friends and Family offers

Contributory Defined Contribution Pension scheme

Company paid private medical and dental insurance and health assessment

In-house Occupational Health help and access to digital GP

Life Assurance

Parental and adoption leave

Employee Shares Plan

Electric Car and Cycle to Work schemes

Onsite restaurant offering range of healthy cooked and grab and go meals

Discounted retail and leisure via discounts portal
About Us
Holidays are one of life's greatest pleasures. Having the chance to relax, escape and explore is a magical thing. And there is no better holiday than a cruise.
No one knows cruising like Carnival UK, where talented people from across the globe come together to create unforgettable holiday happiness. As part of the world's largest holiday travel and leisure company, we take enormous pride in bringing to life two of the most iconic brands from Britain's rich seafaring heritage, P&O Cruises and Cunard. Collectively they have been delivering unbridled joy, boundless adventure and lifelong memories to millions of people for over 350 years. And in a multi-million pound global holiday market, where cruising has barely scratched the surface, we have the opportunity to do that for many, many more people.
Our diverse yet tight knit teams share high standards, heartfelt values and passion for our purpose. Our Culture Essentials describe the expectations we have for ourselves and of each other, in building a culture that supports safe, sustainable, compliant operations and celebrates diversity, equity and inclusion.
It's through the successful delivery of these extraordinary travel experiences for our target markets and our distinctive culture, that we hope to become Travel's Employer of Choice.
To keep everyone on board fit and well, colleagues who visit or work on our ships must be fully vaccinated, including boosters. We're reviewing this requirement regularly.
Apply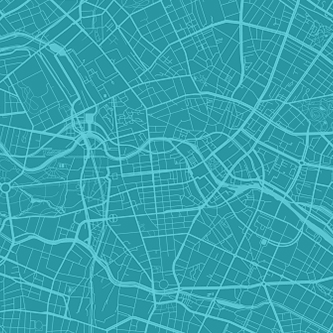 Explore Our United Kingdom Location
View Map