Carnival UK
Representative, Guest Relations
Job ID 390
Date posted 02/20/2021
Date closes 03/07/2021, 6:22 PM
City SOUTHAMPTON
State HAMPSHIRE
Country United Kingdom
Job Type
Job Description
With more than 30,000 people working across our organisation, our people are our world. Join our exciting Guest Relations team as a Guest Relations Representative and you'll enjoy every opportunity in a genuinely fun and creative environment. It's a fantastic opportunity, with excellent scope and all the support you need to succeed – both in your role and your career.
The Role
Respond to the guest's correspondence and feedback in a timely manner within a multi-brand environment
Collate feedback and complaints from guests to assist with reporting of trends
Deliver a positive guest journey throughout
About You
Previous experience of working in a high-performing customer service team
Experience of handling complaints or challenging conversations
A clear communications style, preferred using the telephone and written communication vie email and letter when required.
For this position, you'll need to show real passion and commitment, demonstrating resilience and ownership in everything you do.
You can view the job description
here
.
This role has been levelled at a CUK13
About Us
Carnival UK is the operating company for P&O Cruises & Cunard. We provide world class cruise holidays and take enormous pride from bringing to life two of the most iconic brands from Britain's rich seafaring heritage. That legacy of elegance and style, of beautiful ships, inspiring leadership and guest-obsessed service excellence lives on today, as we evolve ourselves for tomorrow.
Working at Carnival UK means being part of a tight-knit but truly global team made up of friendly, happy, caring people. Parts of our business are incredibly diverse, but we work hard every day to promote even greater inclusion, fresh ideas and different perspectives. Whatever our role or background, we share high standards, heartfelt values and a sense of belonging. We're focused on wellbeing every day, as well as being supportive and compassionate when we need it most.
As a growing business we have a big focus on developing skills and continuous learning. From formal qualification to the life lessons of worldwide travel, we offer our people a broad range of personal and professional development opportunities. All of our roles give people the chance to stretch themselves and learn from colleagues with a wealth of experience. As our business grows, we want our people to grow too. So we're determined to create opportunities for everyone to drive their development and define their own career path.
About the Team
As part of our Shared Service function, the Contact Centre Operation is the heart of what we do. With over 250 employees in Carnival House, we are the cornerstone of P&O Cruises and Cunard. Our roles include; Personal Cruise Advisor, Flights Advisor, Guest Services Coordinator and Guest Relations Representative. It is often the first place where our guests contact us, so high levels of service are really important. There are also a variety of support roles working alongside our Contact Centre telephony teams including; Service Development, Resource Planning & Performance and Communications.
Join us on our journey - apply now.
#CUK#
Apply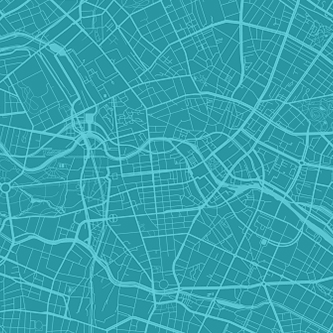 Explore Our United Kingdom Location
View Map