Carnival UK
Propositions Manager 12 months FTC
Job ID 384
Date posted 02/23/2021
Date closes 03/08/2021, 4:16 PM
City SOUTHAMPTON
State HAMPSHIRE
Country United Kingdom
Job Type
Job Description
Despite the current pause in our operations, Carnival UK has big plans for the future! As a world-leading cruise company, our people are our world.
An exciting vacancy has arisen to join the Onboard Revenue Team as a Proposition Manager on a 12 Month Fixed Term Contract.
The Role
In this role you will be responsible for delivering financial targets related to a number of business areas within On Board Revenue including Weddings, Celebrations, currency, laundry, gifts and other small revenue areas. You will identify, select and manage appropriate business partners to support the delivery of the business proposition andyou will achieve this whilst still driving improvement in guest experience; by defining, optimising and developing the guest proposition of these areas.
You will constantly review and improve existing ways of working, engaging across the various departments and drawing on insights and analysis to ensure the development of the propositions is commercially sound and will meet the needs of guests.
In addition you will be required to deliver on strategic commercial goals, and work closely with the systems and programme teams shoreside and on board to ensure a robust operational process that is commercially secure with accurate profit and cost mapping.
About You
To be successful in this role you will be qualified to Degree level or equivalent and have previous experience within a commercial role.
You will be comfortable and confident when dealing with concepts and complexity along with the ability to look ahead and propose future solutions and ideas.
In addition you must possess excellent communication and interpersonal skills with a great ability to engage with stakeholders at all levels and adapt communication style and approach as necessary. A business acumen and commercial awareness are essential for this role.
To view the full job description, click here
This role has been levelled at a CUK07
About Us
Carnival UK is the operating company for P&O Cruises & Cunard. We provide world class cruise holidays and take enormous pride from bringing to life two of the most iconic brands from Britain's rich seafaring heritage. That legacy of elegance and style, of beautiful ships, inspiring leadership and guest-obsessed service excellence lives on today, as we evolve ourselves for tomorrow.
Working at Carnival UK means being part of a tight-knit but truly global team made up of friendly, happy, caring people. Parts of our business are incredibly diverse, but we work hard every day to promote even greater inclusion, fresh ideas and different perspectives. Whatever our role or background, we share high standards, heartfelt values and a sense of belonging. We're focused on wellbeing every day, as well as being supportive and compassionate when we need it most.
As a growing business we have a big focus on developing skills and continuous learning. From formal qualification to the life lessons of worldwide travel, we offer our people a broad range of personal and professional development opportunities. All of our roles give people the chance to stretch themselves and learn from colleagues with a wealth of experience. As our business grows, we want our people to grow too. So we're determined to create opportunities for everyone to drive their development and define their own career path.
About the Team
We deliver Shore Experiences, Casino, Internet and Celebrations and manage Retail, Spa, Photo and Art concessions for our Carnival UK brands. We are a team who are inspired by new experiences and driven to bring the very best of them to our guests. From exhilarating destination exploration to wellness and immersive retail, we constantly evolve our products to provide an unforgettable experiences for each and every guest.
Join us on our journey, apply now!
#CUK#
Apply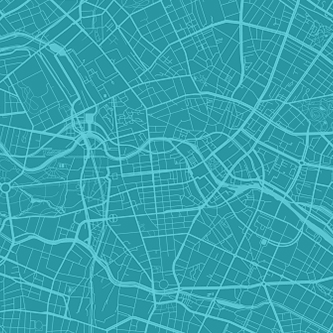 Explore Our United Kingdom Location
View Map