Carnival UK
Project Support Administrator (12 month FTC)
Job ID 208
Date posted 11/19/2020
Date closes
City SOUTHAMPTON
State HAMPSHIRE
Country United Kingdom
Job Type
Job Description
At Carnival Corporate Shipbuilding, we manage the entire cruise shipbuilding process, from the initial business opportunity to post-delivery warranty and everything in between for Carnival Corporation, the world's largest cruise company. Our global team is made up of specialists in naval architecture; outfitting; marine, electrical and safety engineering as well as expert project managers who work together to ensure ships are delivered on time, on budget and to the highest standard.
To enable Corporate Shipbuilding to be the centre of excellence we aspire to be, we are looking for a Project Support Coordinator to join the team. The primary purpose of the role is to work in tandem with other Project Support Team members relating to incoming and outgoing documents across several brands and Shipyards. This in turn supports the development and build of our amazing ships.
Essesntial key requirements:
Experience of processing incoming and outgoing correspondence and documents in the form of letters
Liaising with the Project Team based at global shipbuilding site offices.
Updating templates and keeping database up to date
Familiarisation with day-to-day tasks of other Project Support Team members.
Familiarisation with technical terms used in shipbuilding correspondence.
Travel and expenses when required
About you:
For for this position, it's critical that you have previously worked in an administration role. Our very clear processes require the highest levels of detail and your ability to enter data for prolonged periods of time whilst maintaining accuracy is essential. You must be proficient using Microsoft Excel and Word, confident using Internet and you will possess excellent command of English Language. Basic knowledge of German and/or Italian language will be desirable.
Your ability to work to accurately to deadlines either remotely or in an office environment will be essential.
This position has been levelled at CCS14
For further information please see attached job description here.
About Us
Carnival UK is the operating company for P&O Cruises & Cunard. We provide world class cruise holidays and take enormous pride from bringing to life two of the most iconic brands from Britain's rich seafaring heritage. That legacy of elegance and style, of beautiful ships, inspiring leadership and guest-obsessed service excellence lives on today, as we evolve ourselves for tomorrow.
Working at Carnival UK means being part of a tight-knit but truly global team made up of friendly, happy, caring people. Parts of our business are incredibly diverse, but we work hard every day to promote even greater inclusion, fresh ideas and different perspectives. Whatever our role or background, we share high standards, heartfelt values and a sense of belonging. We're focused on wellbeing every day, as well as being supportive and compassionate when we need it most.
As a growing business we have a big focus on developing skills and continuous learning. From formal qualification to the life lessons of worldwide travel, we offer our people a broad range of personal and professional development opportunities. All of our roles give people the chance to stretch themselves and learn from colleagues with a wealth of experience. As our business grows, we want our people to grow too. So we're determined to create opportunities for everyone to drive their development and define their own career path.
About the Team
Corporate Shipbuilding's core goal is to become the centre of excellence for newbuilds, refits, asset management and innovation for Carnival Corporation. In order to achieve this we are looking to be the employer of choice in the shipbuilding industry, attracting and retaining the best talent in the industry. We are creating an inclusive culture where difference is respected and valued and where our people can be themselves and develop and reach their potential.
Carnival Corporation & PLC is a global cruise company and one of the largest holiday companies in the world. Our portfolio of leading cruise brands includes Carnival Cruise Lines, Holland America Line, Princess Cruises and Seabourn in North America; P&O Cruises and Cunard Line in the United Kingdom; AIDA Cruises in Germany; Costa Cruises in Southern Europe; and P&O Cruises in Australia. In Corporate Shipbuilding, we are passionate about building world class vessels for all of these brands. Our award winning prestigious brands employ engaged and passionate people to deliver the highest customer service standards to our loyal customers. It takes great passion and real commitment to maintain our position in the cruise market. That's why we look for people who share our obsession and drive to provide the most memorable experiences imaginable. This is your chance to join us on our journey. With full support to enable you to realise your full potential we ensure your career with us is a successful and enjoyable one.
For further information please see attached job description and person specifications.
Join us on our journey, apply now!
#CUK#
Apply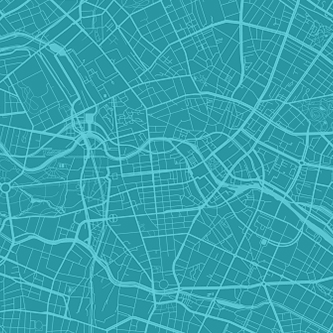 Explore Our United Kingdom Location
View Map