Carnival UK
Legal Administrator and PA (12 month Maternity Cover)
Job ID 317
Date posted 01/13/2021
Date closes
City SOUTHAMPTON
State HAMPSHIRE
Country United Kingdom
Job Type
Job Description
Note this is a 12 month Maternity Cover.
At Carnival UK, our Legal team makes sure that any legal requirements and challenges, including claims against the company, are dealt with swiftly and correctly. Reporting to the VP, General Counsel, the Legal Specialist role provides support to the three commercial lawyers and the Claims Team within the Legal Department.
About the role
The Legal Administrator and PA (Specialist, Legal) position provides an efficient and proactive coordination, organisational and logistical service for the team. The key focus for the role includes supporting the Claims Team on a daily basis. At the centre of claims management, the role requires mastery of the claims system and file administration as well as supporting the Legal team via meeting planning, invoice management and general administrative duties across the two teams. The role also requires the ability to work independently and as part of a team, juggling the requirements of both sides of the department.
About you
To be a success in this position, you will need to bring your knowledge of working within a professional services setting in a supportive role. You'll be able to prioritise competing workloads coupled with an awareness of confidentiality of tasks undertaken and use of appropriate discretion. Importantly, we want someone who can be the "glue" at the centre of the Legal Department, so flexibility and trust-building will be important.
This role is leveled at CUK11.
You can view the job description here.
About Us
Carnival UK is the operating company for P&O Cruises & Cunard. We provide world class cruise holidays and take enormous pride from bringing to life two of the most iconic brands from Britain's rich seafaring heritage. That legacy of elegance and style, of beautiful ships, inspiring leadership and guest-obsessed service excellence lives on today, as we evolve ourselves for tomorrow.
Working at Carnival UK means being part of a tight-knit but truly global team made up of friendly, happy, caring people. Parts of our business are incredibly diverse, but we work hard every day to promote even greater inclusion, fresh ideas and different perspectives. Whatever our role or background, we share high standards, heartfelt values and a sense of belonging. We're focused on wellbeing every day, as well as being supportive and compassionate when we need it most.
As a growing business we have a big focus on developing skills and continuous learning. From formal qualification to the life lessons of worldwide travel, we offer our people a broad range of personal and professional development opportunities. All of our roles give people the chance to stretch themselves and learn from colleagues with a wealth of experience. As our business grows, we want our people to grow too. So we're determined to create opportunities for everyone to drive their development and define their own career path.
About the Team
We in Finance & Legal, support business performance and decision making through control, planning and insight. We do this by delivering the basics brilliantly, protecting value through financial and legal integrity and always doing the right thing, business partnering with leadership and curiosity to create value, continuous improvement, whilst striving to be Travel's employer of choice for Financial talent.
Join us on our journey - apply now.
#CUK#
Apply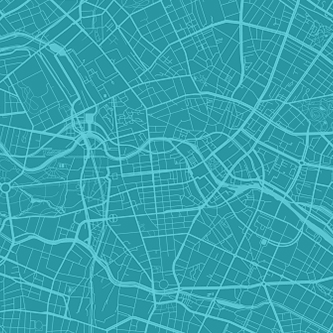 Explore Our United Kingdom Location
View Map