Carnival UK
Internal Recruiter - 6 months FTC
Job ID 1422
Date posted 25/11/2021
Date closes 12/12/2021
City SOUTHAMPTON
State HAMPSHIRE
Country United Kingdom
Job Type Part Time
Job Description
Carnival UK have an exciting opportunity for a Resourcing and Onboarding Consultant to join our Resourcing team on a 6 month contract.
At Carnival UK we are about to go through a huge amount of growth as we welcome a brand new ship to our fleet, we will need to man these ships with the very best talent: this is where you come in. 
The Role
As a capable and imaginative recruiter, you are used to thinking outside of the box to find the very best people. From an agency or in-house background, your experience will help you to manage your recruitment processes whilst delivering an outstanding experience to our candidates and key internal stakeholders. You'll identify creative resourcing methods to ensure we are attracting the right candidates for our vacancies and will be able to manage the full recruitment process from application to offer.  
As one of our specialist Resourcing Consultants, you'll work with the team to design attraction strategies to ensure our attraction offering is efficient and cost effective and from there you will be responsible for screening candidates, design fit for purpose assessments, conducting interviews and work alongside our ship and shore stakeholders.
About you
A background in leisure recruitment is ideal, either in-house or agency with knowledge of attraction and selection processes. Naturally you will be familiar with using recruitment systems and will have the ability to develop screening criteria and interview questions. You will have excellent communication skills and possess the ability to build strong relationships with key stakeholders across the organization. Strong organisational and attention to detail skills are essential within this role, as is a good commercial awareness.
About Us
This position has been leveled at CUK09 and is a 6 month fixed term contract
To view the job description, please click here
About Us
Carnival UK is the operating company for P&O Cruises & Cunard. We provide world class cruise holidays and take enormous pride from bringing to life two of the most iconic brands from Britain's rich seafaring heritage. That legacy of elegance and style, of beautiful ships, inspiring leadership and guest-obsessed service excellence lives on today, as we evolve ourselves for tomorrow.
Working at Carnival UK means being part of a tight-knit but truly global team made up of friendly, happy, caring people. Parts of our business are incredibly diverse, but we work hard every day to promote even greater inclusion, fresh ideas and different perspectives.  Whatever our role or background, we share high standards, heartfelt values and a sense of belonging.  We're focused on wellbeing every day, as well as being supportive and compassionate when we need it most.  We stand by our Culture Essentials which help us live out our shared commitments across the globe and include our commitment to Speak Up, Respect and Protect, Improve, Communicate, Listen & Learn and Empower.
As a growing business we have a big focus on developing skills and continuous learning. From formal qualification to the life lessons of worldwide travel, we offer our people a broad range of personal and professional development opportunities.  All of our roles give people the chance to stretch themselves and learn from colleagues with a wealth of experience.  As our business grows, we want our people to grow too.  So we're determined to create opportunities for everyone to drive their development and define their own career path.
About the Team
As part of our Shared Services function, our People Service's team delivers excellent and professional operational HR services to the business, our fleet and our shore based colleagues.  
It takes a huge amount of planning and coordination to ensure we have the right people, in the right place at the right time to enable the business to deliver unforgettable holiday happiness to our guests! Our teams work collaboratively to achieve this, supporting our people through their employee lifecycle of recruitment, onboarding, rotations, logistics, training and policy compliance and more.  As the first point of contact for employment queries, we aim to ensure we are accessible and responsive to our people, with a constant focus on creating a great candidate and colleague experience to help realise our aim of being 'Travel Employer of Choice' 
Join us on our journey, apply now!
Apply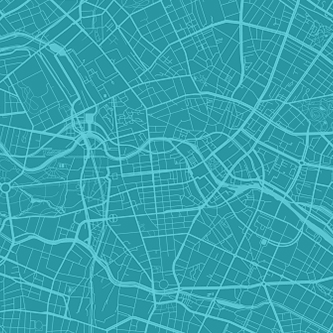 Explore Our United Kingdom Location
View Map