Carnival UK
Finance Analyst
Job ID 585
Date posted 05/12/2021
Date closes
City SOUTHAMPTON
State HAMPSHIRE
Country United Kingdom
Job Type Full time
Job Description
An exciting opportunity has arisen for a qualified accountant who is motivated, problem solving and analytical to join the Reporting and Analytics Team at Carnival UK. You would join at an exciting time for the team as we prepare for a return to cruising and continue the roll out of the new Financial Planning System.
The Role
This role of Finance Analyst is part of a pool of Analysts & Assistant Analysts that provides support to the Reporting & Analytics team in relation to central reporting, analysis and coordination of Forecasting and Planning for finance and the wider business functions.
As a senior pool member, this role will coordinate R&A processes, review results/commentary, and design, develop, build and interpret financial models and reports. Responsibility for preparing consolidated actual and forecast data and reports for use in management performance reporting and ABG Submissions and will therefore need to ensure accuracy, integrity and compliance with agreed standards.
Acting as a subject matter expert for CUK Reporting & Analytics, this role will support finance and the wider business functions with Reporting and Forecasting query resolution, provide ad-hoc CUK analysis and insights to support business decision making, and partner with the wider Finance Community, lead meetings and provide clear communication to ensure clarity of Reporting deadlines, deliverables and accountabilities.
About You
We are looking for a qualified Accountant with Financial Planning Systems and or Forecasting experience, who is a self motivated individual with an ability to provide clear and concise communications to relevant stakeholders and is looking to develop their career in Finance.
Ideally, you will have had previous experience in a reporting and analytics focused finance role, and will be able to demonstrate an ability to problem solve and have an inquisitive nature as we further develop and build our Financial reporting. You will need to prioritise numerous deadlines and requests and work well as part of the Team to deliver cross cover support.
You will be numerate, preferably with finance qualifications and relevant degree with some experience in Hyperion systems (or equivalent).
This position has been levelled at CUK09
To view the job description, please click here
About Us
Carnival UK is the operating company for P&O Cruises & Cunard. We provide world class cruise holidays and take enormous pride from bringing to life two of the most iconic brands from Britain's rich seafaring heritage. That legacy of elegance and style, of beautiful ships, inspiring leadership and guest-obsessed service excellence lives on today, as we evolve ourselves for tomorrow.
Working at Carnival UK means being part of a tight-knit but truly global team made up of friendly, happy, caring people. Parts of our business are incredibly diverse, but we work hard every day to promote even greater inclusion, fresh ideas and different perspectives. Whatever our role or background, we share high standards, heartfelt values and a sense of belonging. We're focused on wellbeing every day, as well as being supportive and compassionate when we need it most.
As a growing business we have a big focus on developing skills and continuous learning. From formal qualification to the life lessons of worldwide travel, we offer our people a broad range of personal and professional development opportunities. All of our roles give people the chance to stretch themselves and learn from colleagues with a wealth of experience. As our business grows, we want our people to grow too. So we're determined to create opportunities for everyone to drive their development and define their own career path.
About the Team
We in Finance & Legal, support business performance and decision making through control, planning and insight. We do this by delivering the basics brilliantly, protecting value through financial and legal integrity and always doing the right thing, business partnering with leadership and curiosity to create value, continuous improvement, whilst striving to be Travel's employer of choice for Financial talent.
Join us on our journey - apply now.
#CUK#
Apply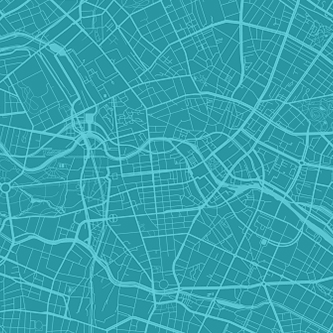 Explore Our United Kingdom Location
View Map