Carnival UK
Employee Relations Senior Advisor (12 months)
Job ID 313
Date posted 01/09/2021
Date closes
City SOUTHAMPTON
State HAMPSHIRE
Country United Kingdom
Job Type
Job Description
We're looking for a passionate HR Advisor to join our team and be part of our great culture here at CUK. This is a fantastic opportunity to work in a complex and diverse business, supporting stakeholders both ashore and at sea.
The Role
As a Senior Advisor in the Employee Relations team, you'll be responsible for coordinating data, managing the ER email inbox, and providing general administrative support to the ER team. Other responsibilities will include supporting during times of consultation (including updating FAQs) and also helping with the development of policies within the business. Logging and tracking incoming cases as well as providing support with reports will also be an important part of your role.
About You
Acting as the first line of response for queries into the team, you'll have customer service at the core of everything you do and aim to resolve queries within our Service Level Agreements; you'll be a great team player and support the prioritisation and escalation of work among the team as necessary. Working predominantly in support of our Cunard and P&O brands, you'll be part of a great Company whose core purpose is to create Unforgettable Holiday Happiness for our guests!
The role has been levelled at CUK12
You can view the job description here.
About Us
Carnival UK is the operating company for P&O Cruises & Cunard. We provide world class cruise holidays and take enormous pride from bringing to life two of the most iconic brands from Britain's rich seafaring heritage. That legacy of elegance and style, of beautiful ships, inspiring leadership and guest-obsessed service excellence lives on today, as we evolve ourselves for tomorrow.
Working at Carnival UK means being part of a tight-knit but truly global team made up of friendly, happy, caring people. Parts of our business are incredibly diverse, but we work hard every day to promote even greater inclusion, fresh ideas and different perspectives. Whatever our role or background, we share high standards, heartfelt values and a sense of belonging. We're focused on wellbeing every day, as well as being supportive and compassionate when we need it most.
As a growing business we have a big focus on developing skills and continuous learning. From formal qualification to the life lessons of worldwide travel, we offer our people a broad range of personal and professional development opportunities. All of our roles give people the chance to stretch themselves and learn from colleagues with a wealth of experience. As our business grows, we want our people to grow too. So we're determined to create opportunities for everyone to drive their development and define their own career path.
About the Team
People are at the heart of what we do at Carnival UK, and no one knows people like the People Team!
We're dedicated to engaging, empowering, supporting, recognising and rewarding colleagues, and it's our job to make sure that our people have brilliant opportunities and extraordinary experiences. Future ready, we support our awesome leaders to build awesome teams. Continuously listening to our people to understand what matters the most, we're driven by our values and are guardians of our employee experience and employer brand. We lead by example, helping to shape our distinctive culture where people feel valued and that they belong. And we strive to do the right thing every time, keeping colleagues safe and well.
Join us on our journey - apply now.
#CUK#
Apply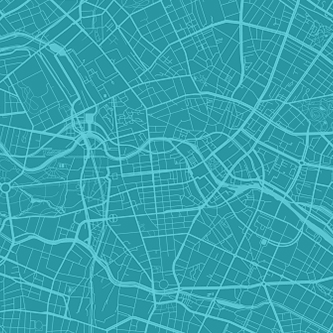 Explore Our United Kingdom Location
View Map