Carnival UK
E-Commerce Manager (12 month FTC)
Job ID 309
Date posted 01/09/2021
Date closes
City SOUTHAMPTON
State HAMPSHIRE
Country United Kingdom
Job Type
Job Description
P&O Cruises Sales and Marketing team have an exciting opportunity for a E-Commerce Manager.

The Role
The E-Commerce Manager is a pivotal role in an exciting time of digital growth. This new role will lead a team responsible for both trading and conversion strategies to drive profitable revenue for our key products and improve the online customer experience. The E-Commerce Manager owns all digital merchandising for the cruise booking website and creates effective trading strategies while preserving and building brand integrity.
Responsibilities include:
Develops strategies across merchandising, trading, conversion optimisation and customer experience to help drive ecommerce conversion and lead generation.
Delivers a continuous on site testing programme, driving a 'test and learn' culture
Solves complex problems via UX analysis, the Test & Learn programme, guest research, and online user behaviour analysis.
Constantly improves the commercial focus on site, with the aim to improve user experience and increase online conversion rate.
Develop detailed reporting for overall and specific web performance using digital analytics data and test & learn analysis
Work with key stakeholders to develop test & learn plans to drive revenue to our target products and trades and improve on site net promoter score
Manage internal customer expectations and work with stakeholders to build effective communication and networks
About You
Ideally, you'll have knowledge of retail or travel E-Commerce, trading and online conversion optimisation. You will be a natural problem solver, using your digital conversion expertise & excellent understanding of online guest behaviour. You will develop close working relationships with internal teams and external agencies and be a clear influencer when working with more senior level stakeholders, while being responsible for driving the E-Commerce focus across the business.
This position has been leveled at CUK07
You can view the job description here.
About Us
Carnival UK is the operating company for P&O Cruises & Cunard. We provide world class cruise holidays and take enormous pride from bringing to life two of the most iconic brands from Britain's rich seafaring heritage. That legacy of elegance and style, of beautiful ships, inspiring leadership and guest-obsessed service excellence lives on today, as we evolve ourselves for tomorrow.
Working at Carnival UK means being part of a tight-knit but truly global team made up of friendly, happy, caring people. Parts of our business are incredibly diverse, but we work hard every day to promote even greater inclusion, fresh ideas and different perspectives. Whatever our role or background, we share high standards, heartfelt values and a sense of belonging. We're focused on wellbeing every day, as well as being supportive and compassionate when we need it most.
As a growing business we have a big focus on developing skills and continuous learning. From formal qualification to the life lessons of worldwide travel, we offer our people a broad range of personal and professional development opportunities. All of our roles give people the chance to stretch themselves and learn from colleagues with a wealth of experience. As our business grows, we want our people to grow too. So we're determined to create opportunities for everyone to drive their development and define their own career path.
About the Team
The over-arching vision of the P&O Cruises Sales and Marketing team to become Britain's #1 holiday choice. With the introduction of two new ships over the next few years, the brand is growing through a period of unprecedented growth. Our team of experts drive innovation and effectiveness across the entire customer communications and engagement journey. From using advertising and digital media to source newcomers, to creating meaningful and personalised relationships with our current guests. All of this ultimately ensures we leave them with a feeling of unforgettable holiday happiness. Working closely with internal and external teams, as well as our trade partners, we strive to deliver the very best guest experience, ensuring a seamless and efficient journey from initial purchase, enjoying their holiday through to retention through all distribution channels.
Join us on our journey - apply now.
#CUK#
Apply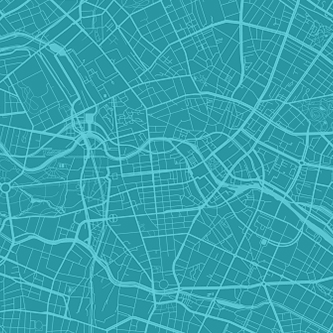 Explore Our United Kingdom Location
View Map