Carnival UK
Digital Insights Manager
Job ID 3955
Date posted 13/05/2022
Date closes 27/05/2022
City SOUTHAMPTON
State HAMPSHIRE
Country United Kingdom
Job Type Full Time
Job Description
An exciting vacancy has arisen to join Carnival UK as Digital Insight Manager
This role supports Carnival UK's two great brands, P&O Cruises, which has the largest UK market share of cruise holidays, and Cunard, a legendary luxury brand. Both brands are investing heavily in their digital marketing and e-commerce growth.
The Role
In this role you will be responsible for leading the Digital Insight team and be at the forefront of leveraging data to identify opportunities & make recommendations to our Acquisition, E-Commerce & Digital Development teams. You'll manage a team of Digital Insight Analysts and ensure effective prioritisation, planning and stakeholder management. You will be collaborating with the digital teams across the business to help them drive channel growth in an effective and measured way, taking count of both on and offline attribution.
You will act as a strategic partner across the business - proactively influencing, directing & consulting across varied projects whilst building a strategy that initiates change through the effective utilisation, deployment and communication of Digital Insight.
In addition, you will aid the Digital Marketing Technology Manager in the development of the digital analytics capability of Carnival UK. Ensuring that the data we generate through our digital channels is leveraged to create value for stakeholders and more importantly, our guests
About You
To be successful in this role you will need to have experience leading a Digital Insight or Digital Analytics function and have deep experience using web analytics tools (Adobe Analytics or Google Analytics).
You'll be proactive self-starter, with excellent commercial acumen and can communicate complex ideas succinctly and impactfully.  
To view the full job description, click here
This role has been levelled at a CUK07
About Us
Carnival UK is the operating company for P&O Cruises & Cunard. We provide world class cruise holidays and take enormous pride in our service excellence, creeating unforgettable holiday happiness. We're looking for talented colleagues who will share our commitment to this purpose and to our global Cutlture Essentials Speak Up, Respect and Protect, Improve, Communicate, Listen & Learn and Empower.
Working with us means you'll be part of a tight-knit but truly diverse global team of passionate people. You'll be supported to drive your development, from formal learning to the life lessons of worldwide travel. We believe in inclusion and the power of diversity, so you'll be encouraged to bring your unique perspectives and experiences, and help us understand what you need to do your best work. We recognise the value in having people with a variety of backgrounds, experience and skills in our business. That means the role requirements here should be seen as a guide, not a checklist. If you have more, less or different experiences, but really relevant skills, we'd love to hear from you. We work flexibly and will support you to find a healthy balance of remote working and time in our fantastic office collaborating, taking part in events and developing the social connections that make working with us so rewarding. We welcome the opportunity to discuss reduced hours and job share arrangements.
If this role requires you to visit and/or work on a Carnival UK ship, the successful candidate needs to be fully vaccinated (with a WHO or MHRA approved two-dose COVID-19 vaccination course or single-dose Janssen COVID-19 vaccine), including any relevant booster vaccinations. This is to maintain a safe environment onboard and reduce the risk of outbreaks, to protect our crew and our Guests. It's also required for ships to dock and enjoy shoreside visits in many Ports of Call on global itineraries. This requirement will be under regular review.
About the Team
We deliver Shore Experiences, Casino, Internet and Celebrations and manage Retail, Spa, Photo and Art concessions for our Carnival UK brands.  We are a team who are inspired by new experiences and driven to bring the very best of them to our guests.  From exhilarating destination exploration to wellness and immersive retail, we constantly evolve our products to provide an unforgettable experiences for each and every guest.
Join us on our journey, apply now!
Apply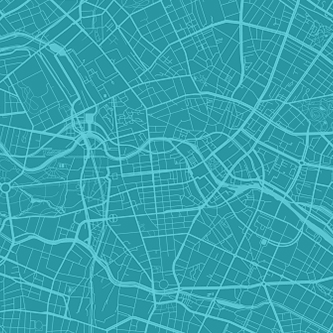 Explore Our United Kingdom Location
View Map