Carnival UK
Data Engineering Senior Manager
Job ID 3774
Date posted 23/06/2022
Date closes 30/06/2022
City SOUTHAMPTON
State HAMPSHIRE
Country United Kingdom
Job Type Full Time
Job Description
Carnival UK has big plans for the future! Already the market leader, CUK (which operates the P&O Cruises and Cunard Brands) will continue to grow as we add new ships to the fleet and further transform the industry by making cruising a mainstream holiday for UK guests. Our Technology department has never been busier and is committed to driving and supporting business improvements and change.  

We are in an exciting period of expansion and looking for a Senior Data Engineering Manager to join our Data Services team and support the successful delivery of modern, robust data solutions to create value, drive efficiency and increase performance for our business. Working alongside the Data Services Director, this is a key leadership role guiding and supporting the team on adoption of new ways of working, new technologies and architectures.
This is a great opportunity to work as part of a multi-disciplinary team of talented people who are passionate about all things data!
The Role
As the Senior Data Engineering Manager, you will be responsible for building and managing teams of internal and 3rd party data developers, ensuring technical development processes and tooling is appropriate and effective, and that the quality of the solutions delivered are fit for purpose.
The role acts as main technical lead for the Data Services team for assigned data elements of the Technology Change Portfolio, with hands on participation in design, development, testing, deployment, and maintenance of stable, secure and scalable data solutions, including integrating new sources of data into our DataHub, developing data models, building custom apps and delivering automated process solutions. 

Working closely and collaboratively with data science, analytics and operational teams across Carnival UK, with other Carnival brands, with suppliers and vendors as required, the role will be required to articulate both technical and business concepts across multiple audiences, to engage with and proactively advise how functionality, processes and data could be improved and leveraged for faster, improved decision-making, process efficiencies and data-driven solutions.
This role will drive impact through promoting sound data engineering and automation practises such as code reviews, code repositories, design patterns, creation of reusable assets and support continuous improvement and knowledge sharing across the team.
About You 
We are looking for someone with a strong technical background in data engineering or process automation engineering within a large diverse organisation who also has experience managing and developing a team and third-party supplier and stakeholder engagement.
You'll be confident in leading data driven discussions and designing scalable data solutions to deal with the ever growing data opportunities, along with the ability to clearly articulate and influence the key decisions that affect data solutions and outcomes.

You'll need previous hands-on experience in delivering data warehouses, automating business processes using RPA technologies, or building business apps.
Experience with Agile development methodologies, DataOps practices, techniques across preparation, extraction, storage, transformation and modelling of data in some of the following technologies: Snowflake, DBT, Python, SSIS, UiPath, Power BI, Power Apps and other Power Platform tools.

This role has been levelled at CUK06.

Please view the full job description and role requirements here
About Us
Carnival UK is the operating company for P&O Cruises & Cunard. We provide world class cruise holidays and take enormous pride in our service excellence, creeating unforgettable holiday happiness. We're looking for talented colleagues who will share our commitment to this purpose and to our global Cutlture Essentials Speak Up, Respect and Protect, Improve, Communicate, Listen & Learn and Empower.
Working with us means you'll be part of a tight-knit but truly diverse global team of passionate people. You'll be supported to drive your development, from formal learning to the life lessons of worldwide travel. We believe in inclusion and the power of diversity, so you'll be encouraged to bring your unique perspectives and experiences, and help us understand what you need to do your best work. We recognise the value in having people with a variety of backgrounds, experience and skills in our business. That means the role requirements here should be seen as a guide, not a checklist. If you have more, less or different experiences, but really relevant skills, we'd love to hear from you. We work flexibly and will support you to find a healthy balance of remote working and time in our fantastic office collaborating, taking part in events and developing the social connections that make working with us so rewarding. We welcome the opportunity to discuss reduced hours and job share arrangements.
If this role requires you to visit and/or work on a Carnival UK ship, the successful candidate needs to be fully vaccinated (with a WHO or MHRA approved two-dose COVID-19 vaccination course or single-dose Janssen COVID-19 vaccine), including any relevant booster vaccinations. This is to maintain a safe environment onboard and reduce the risk of outbreaks, to protect our crew and our Guests. It's also required for ships to dock and enjoy shoreside visits in many Ports of Call on global itineraries. This requirement will be under regular review.
About the Team
As part of our Shared Service function, our Technology teams enable us to take our guests all over the world on our ships as well as supporting our colleagues at Carnival House and other locations globally. This encompasses everything from the design and build of new ships, to guests booking their holidays through our websites and contact centre, to ensuring that on-board applications and underlying infrastructure enable a fantastic guest experience and everything in between. Our teams manage all the tools and technologies that our shore side teams need to operate effectively and they collaborate regularly with colleagues in our North American and European sister brands across the Corporation. Technology draws on a diverse mix of skills across Architecture, Strategy & Digital, Infrastructure & Operations, Information Security, Compliance & Risk, Portfolio Management, Planning and Governance.
Join us on our journey - apply now.
Apply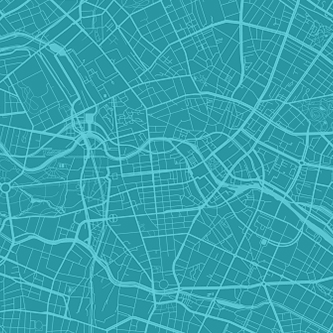 Explore Our United Kingdom Location
View Map