Carnival UK
Customer Service Advisor
Job ID 2664
Date posted 23/11/2021
Date closes 19/12/2021
City SOUTHAMPTON
State HAMPSHIRE
Country United Kingdom
Job Type Full Time
Job Description
We are Carnival UK – the home of P&O Cruises and Cunard, and a market leader in the cruise industry. With a collective experience of over 350 years, we know cruises, and we need the best people to ensure that our guests have the holiday of a lifetime – that's where you come in!
Our busy contact centre is expanding, and we are looking for Advisors that can help us deliver excellent customer service to our guests and travel agents. You will be the first point of contact and will help create a truly special holiday!
This is a very exciting time to join us, as we welcome new ships to the fleet, as well as ships returning, we have big plans for the future – this is really is a great time to start your journey with us.
The Role
You will join us either as a Personal Cruise Advisor, or a Partnership Helpdesk Advisor – both crucial roles in the customer journey, and both require a flair for sales and customer service.
As a Personal Cruise Advisor, you will be speaking to our guests, helping them book their perfect holiday onboard one of our ships. You will provide expert advice whilst building rapport with guests, booking cruises and adding those finishing touches, answering questions and providing all necessary information to ensure that holidays run smoothly.
You can access the full job description here.
As a Partnership Helpdesk Advisor, you will be working with travel agents, focussing on providing expert sales and system support. You will resolve a range of queries such as product based, process and sales, and build excellent relationships with our travel agent partners.
You can access the full job description here.
This role can be offered on a full time or part time basis, and can be a hybrid or remote based position. If you choose a hybrid approach, you will be based both remotely and in our waterfront office in the heart of Southampton, a 5 minute walk to the shops, and close to the train station. Everyone has the flexibility that comes with home working, and you will be sent all equipment and all training will be delivered virtually.
Our contact centre is currently open between 8:30 – 18:00, and shifts are 7.5 hours between the hours of 8:30 – 18:00. Currently, the contact centre is open Monday – Saturday, and you will receive a day off during the week if you work a Saturday (you will be required to work every other Saturday). Full flexibility is required as opening days and hours are subject to change. Shifts and location of work will be discussed at interview.
About You
We are proud of the holidays that we deliver, with luxurious ships and exotic destinations, and we need you to be too! If you want to be an expert on all things Carnival cruises, have a real passion for travel, and thrive on providing the best customer service possible, then we want to hear from you.
Ideally you will have experience within the travel industry, but we are also keen to hear from those with contact centre experience and a customer service background.
You'll work closely with colleagues across different teams and departments, so you will need to be friendly and approachable, with good communication and problem solving skills.
You are sure to be working with a great team of likeminded individuals, who share a desire to support and deliver exceptional customer service to our guests.
We offer a competitive salary and you'll be eligible for HUGE discounts on our holidays so that you can experience the inspirational brands you'll be selling and talking about every day.
These roles have been levelled at a CUK13
About Us
Carnival UK is the operating company for P&O Cruises & Cunard. We provide world class cruise holidays and take enormous pride from bringing to life two of the most iconic brands from Britain's rich seafaring heritage. That legacy of elegance and style, of beautiful ships, inspiring leadership and guest-obsessed service excellence lives on today, as we evolve ourselves for tomorrow.
Working at Carnival UK means being part of a tight-knit but truly global team made up of friendly, happy, caring people. Parts of our business are incredibly diverse, but we work hard every day to promote even greater inclusion, fresh ideas and different perspectives.  Whatever our role or background, we share high standards, heartfelt values and a sense of belonging.  We're focused on wellbeing every day, as well as being supportive and compassionate when we need it most.  We stand by our Culture Essentials which help us live out our shared commitments across the globe and include our commitment to Speak Up, Respect and Protect, Improve, Communicate, Listen & Learn and Empower.
As a growing business we have a big focus on developing skills and continuous learning. From formal qualification to the life lessons of worldwide travel, we offer our people a broad range of personal and professional development opportunities.  All of our roles give people the chance to stretch themselves and learn from colleagues with a wealth of experience.  As our business grows, we want our people to grow too.  So we're determined to create opportunities for everyone to drive their development and define their own career path.
About the Team
As part of our Shared Service function, the Contact Centre Operation is the heart of what we do. With over 250 employees in Carnival House, we are the cornerstone of P&O Cruises and Cunard. Our roles include; Personal Cruise Advisor, Flights Advisor, Guest Services Coordinator and Guest Relations Representative. It is often the first place where our guests contact us, so high levels of service are really important. There are also a variety of support roles working alongside our Contact Centre telephony teams including; Service Development, Resource Planning & Performance and Communications.
Join us on our journey - apply now.
Apply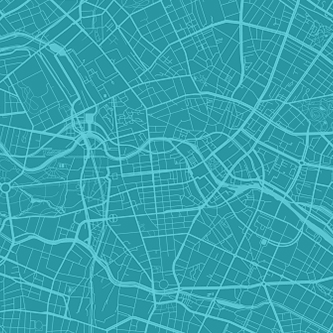 Explore Our United Kingdom Location
View Map