Cunard
CRM Executive (12 month fixed term contract)
Job ID 365
Date posted 02/18/2021
Date closes 03/07/2021, 11:59 PM
City SOUTHAMPTON
State HAMPSHIRE
Country United Kingdom
Job Type
Job Description
Note that this is a 12 month fixed term contract.
At Cunard the experience our guests have is central to our success. That experience starts with our ability to deliver beautiful, personalised marketing material. This role is based at the heart of that capability. We have an exciting opportunity for a Relationship Marketing Executive to join our busy CRM team, assisting with the delivery of personalised customer journeys and engaging campaigns. You will be part of a brand, rich in both history and future ambition, whose guests dream of escaping from everyday life, on ships that are worlds in themselves.
About the Role
This role will cover a breadth of responsibilities, from copywriting and proofreading, to sharing insights on customer journey performance, building campaigns and emails to supporting the planning of our latest campaigns. No two days will be the same. You'll work collaboratively with many teams, including in our offices around the globe, in order to produce emails and direct mail pieces, which excite, engage and educate our guests, at every stage on their journey with us.
About You
As a Relationship Marketing Executive you will have proven experience of delivering marketing campaigns, and/or experience from a guest-facing role within the travel industry. Your pro-active nature will mean that you are keen to understand the 'how' and the 'why' behind our CRM activity, and bring new ideas to the table as we plan future journeys and campaigns. You'll enjoy both creative and data-driven elements of marketing, whilst taking an organised but imaginative approach to your work. If you have a passion for travel and innovative CRM, and want to join a forward thinking, cross functional and creative marketing team, with big plans ahead, then apply now.
This role has been levelled at CUK10
You can view the job description here.
About Us
Carnival UK is the operating company for P&O Cruises & Cunard. We provide world class cruise holidays and take enormous pride from bringing to life two of the most iconic brands from Britain's rich seafaring heritage. That legacy of elegance and style, of beautiful ships, inspiring leadership and guest-obsessed service excellence lives on today, as we evolve ourselves for tomorrow.
Working at Carnival UK means being part of a tight-knit but truly global team made up of friendly, happy, caring people. Parts of our business are incredibly diverse, but we work hard every day to promote even greater inclusion, fresh ideas and different perspectives. Whatever our role or background, we share high standards, heartfelt values and a sense of belonging. We're focused on wellbeing every day, as well as being supportive and compassionate when we need it most.
As a growing business we have a big focus on developing skills and continuous learning. From formal qualification to the life lessons of worldwide travel, we offer our people a broad range of personal and professional development opportunities. All of our roles give people the chance to stretch themselves and learn from colleagues with a wealth of experience. As our business grows, we want our people to grow too. So we're determined to create opportunities for everyone to drive their development and define their own career path.
About the Team
The Cunard Sales and Marketing team are instrumental in the success of Cunard and our aim to be the benchmark of luxury travel. Our marketing teams maximise opportunity and create focused, meaningful communications that help to grow existing audiences as well as appealing to new ones. We have experts across advertising, CRM, brand, PR, digital, loyalty and the creative studio who work together collaboratively to create unforgettable holiday happiness. Our sales teams develop and grow partnerships ensuring they have the finest knowledge of our products. Our teams also manage sales communications, systems, and events to provide the best tools and support, ensuring that our travel trade partners are at the centre of all that we do. In addition to supporting travel agents, the sales team provide support to a team of ship based sales managers and work with third parties to find new routes to market for our brand.
Join us on our journey - apply now.
#CUN#
Apply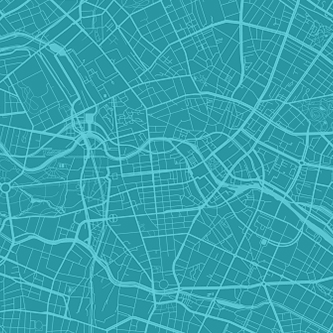 Explore Our United Kingdom Location
View Map