P&O Cruises
Copywriter (P&O Cruises)
Job ID 377
Date posted 02/18/2021
Date closes 03/07/2021, 11:59 PM
City SOUTHAMPTON
State HAMPSHIRE
Country United Kingdom
Job Type
Job Description
At P&O Cruises the way that we tell our story and entice our guests directly supports our success. We're now seeking a talented copywriter to join our Marketing Operations department at Carnival UK's Head Office in Southampton*. You will relish bringing the P&O Cruises brand to life through engaging copy, be ready to dazzle us with new campaign concepts and be genuinely inspired by the personal stories and amazing destinations which unfold on every holiday with us.
About the role:
The role focusses on reviewing briefs to ensure clarity in regards to the requirement for the project and having access to all the information required to create amazing copy. Regular discussion with Marketing Manager/internal clients will help you to understand messaging hierarchy and ensure you have all the information required to progress the project. Gain insight relating to the project, you'll maximise the effectiveness of the communication and will work with Designers to discuss the project and agree the creative concept. Presenting concepts and giving clear rationale to Senior Copywriter, Senior Manager – creative & Content, Directors and Vice Presidents with the designer involved, you'll create copy that supports concept, meets the brief, reflects brand positioning and adheres to our house style
*Please note working from home is likely on appointment until our offices are fully open.
About You
As well as being a natural wordsmith, you'll be educated to degree level in English Language or related subject (minimum 2:2) and may also have a copywriting or relevant marketing qualification. Ideally you will have experience of working in the travel sector, derived from an in-house or agency background, or perhaps a mix of both. Your experience of copy editing, proofreading and developing and presenting creative concepts will be essential. You will also, ideally, be familiar with writing for direct marketing, digital and brochure projects. Any experience of brochure/magazine production, client handling, script writing or working for a travel or FMCG brand will help you to stand out from the crowd.
This role is levelled at CUK10
You can view the job description here.
About Us
Carnival UK is the operating company for P&O Cruises & Cunard. We provide world class cruise holidays and take enormous pride from bringing to life two of the most iconic brands from Britain's rich seafaring heritage. That legacy of elegance and style, of beautiful ships, inspiring leadership and guest-obsessed service excellence lives on today, as we evolve ourselves for tomorrow.
Working at Carnival UK means being part of a tight-knit but truly global team made up of friendly, happy, caring people. Parts of our business are incredibly diverse, but we work hard every day to promote even greater inclusion, fresh ideas and different perspectives. Whatever our role or background, we share high standards, heartfelt values and a sense of belonging. We're focused on wellbeing every day, as well as being supportive and compassionate when we need it most.
As a growing business we have a big focus on developing skills and continuous learning. From formal qualification to the life lessons of worldwide travel, we offer our people a broad range of personal and professional development opportunities. All of our roles give people the chance to stretch themselves and learn from colleagues with a wealth of experience. As our business grows, we want our people to grow too. So we're determined to create opportunities for everyone to drive their development and define their own career path.
About the Team
The over-arching vision of the P&O Cruises Sales and Marketing team to become Britain's #1 holiday choice. With the introduction of two new ships over the next few years, the brand is growing through a period of unprecedented growth. Our team of experts drive innovation and effectiveness across the entire customer communications and engagement journey. From using advertising and digital media to source newcomers, to creating meaningful and personalised relationships with our current guests. All of this ultimately ensures we leave them with a feeling of unforgettable holiday happiness. Working closely with internal and external teams, as well as our trade partners, we strive to deliver the very best guest experience, ensuring a seamless and efficient journey from initial purchase, enjoying their holiday through to retention through all distribution channels.
Join us on our journey - apply now.
#POC#
Apply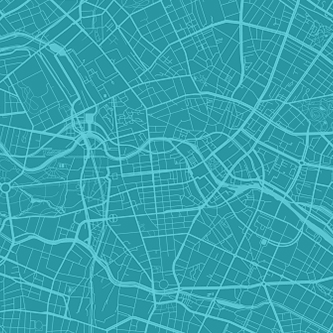 Explore Our United Kingdom Location
View Map