Carnival UK
Contact Centre Resource Analyst
Job ID 2656
Date posted 24/11/2021
Date closes 12/12/2021
City SOUTHAMPTON
State HAMPSHIRE
Country United Kingdom
Job Type Full Time
Job Description
We are Carnival UK – the home of P&O Cruises and Cunard, and we are looking for a Contact Centre Resource Planning Coordinator to join us! You will play a crucial role in ensuring the contact centre is fully resourced and can deliver the excellent service our guests expect.
The Role
In this fast paced role you'll always be busy, monitoring the performance and efficiency of our 200 seat contact centre throughout the day and making decisions which help us deliver our service level and key objective - talking to as many guests as possible!
You'll be responsible for ensuring that we are working closely to our daily staffing plan and are able to react quickly should the unexpected happen. You'll build great relationships with our Team Leaders and support them in identifying where a little more support might be needed for our front line agents as well as amending schedules and supporting with the planning of 'off phone' activity.
In addition you will be responsible for ensuring that WFM and other work allocation systems are accurately maintained and effectively utilised for shift and activity planning and review. Enabling the effective communication of the resource plan to managers and team Leaders in supported areas and reviewing the execution of the plan to highlight issues and work in partnership with supported areas to identify remedial actions. You will also manage the mailbox for requests for schedule adjustments.
About You
You'll be an outcome and detail focussed analyst with excellent communication skills, able to make and articulate decisions quickly and effectively. You'll be able to juggle multiple priorities at once and love spotting and solving problems. Previous experience within a Contact Centre - covering multiple media (call, email, case management etc.) is essential.
Ideally you will have a good understanding of WFM tools, preferably Verint Impact360 / Avaya WFO.
Please see job description attached for full details.
This position has been levelled at CUK 11.
About Us
Carnival UK is the operating company for P&O Cruises & Cunard. We provide world class cruise holidays and take enormous pride from bringing to life two of the most iconic brands from Britain's rich seafaring heritage. That legacy of elegance and style, of beautiful ships, inspiring leadership and guest-obsessed service excellence lives on today, as we evolve ourselves for tomorrow.
Working at Carnival UK means being part of a tight-knit but truly global team made up of friendly, happy, caring people. Parts of our business are incredibly diverse, but we work hard every day to promote even greater inclusion, fresh ideas and different perspectives.  Whatever our role or background, we share high standards, heartfelt values and a sense of belonging.  We're focused on wellbeing every day, as well as being supportive and compassionate when we need it most.  We stand by our Culture Essentials which help us live out our shared commitments across the globe and include our commitment to Speak Up, Respect and Protect, Improve, Communicate, Listen & Learn and Empower.
As a growing business we have a big focus on developing skills and continuous learning. From formal qualification to the life lessons of worldwide travel, we offer our people a broad range of personal and professional development opportunities.  All of our roles give people the chance to stretch themselves and learn from colleagues with a wealth of experience.  As our business grows, we want our people to grow too.  So we're determined to create opportunities for everyone to drive their development and define their own career path.
About the Team
As part of our Shared Service function, the Contact Centre Operation is the heart of what we do. With over 250 employees in Carnival House, we are the cornerstone of P&O Cruises and Cunard. Our roles include; Personal Cruise Advisor, Flights Advisor, Guest Services Coordinator and Guest Relations Representative. It is often the first place where our guests contact us, so high levels of service are really important. There are also a variety of support roles working alongside our Contact Centre telephony teams including; Service Development, Resource Planning & Performance and Communications.
Join us on our journey - apply now.
Apply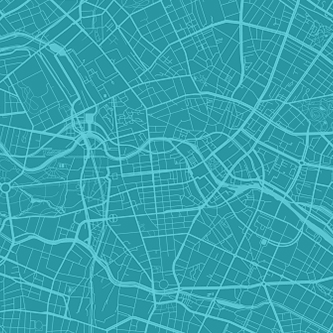 Explore Our United Kingdom Location
View Map