Carnival UK
Assistant Manager, Facilities
Job ID 306
Date posted 01/06/2021
Date closes
City SOUTHAMPTON
State HAMPSHIRE
Country United Kingdom
Job Type
Job Description
Despite the current pause in our operations, Carnival UK has big plans for the future! As a world-leading cruise company, our people are our world.
An exciting opportunity has arisen to join the team as an Assistant Facilities Manager.
As an experienced facilities management professional you will be responsible for the services and processes that Carnival UK offices require, taking complete ownership of specific areas.
The Role
In this role you will ensure the most suitable and effective working environment for Carnival UK employees to enable the successful delivery of CUK goals. You will also be involved in both planning and managing day-to-day operations, particularly in relation to buildings and premises. You will also be required to undertake Health Environmental, Safety & Security (HESS) responsibilities ensuring all new staff are inducted accordingly and that the information is kept up to date.
You will be responsible for ownership of specific building service contracts; including M&E. This will include the liaison with account managers ensuring applicable KPIs and other targets are met. You will support on all other contracted services where required; including cleaning, security and catering.
Additional HESS responsibilities will include but are not limited to:
The review of ergonomic furniture requirements,
The arrangements of the Personal Emergency Evacuation Plan (PEEP)
Completion and analysis of the utility information in relation to ISO50001, producing reports where required as well as completing the review of waste management information.
About You
To be successful in this role you will need to have thorough and relevant experience working within a Facilities department along with strong and varied experience in risk assessment theory and practice. Ideally you will be familiar with working in a complex, large organisation and be comfortable with presenting.
In addition the following qualifications are essential to being able to carry out the role effectively:
· IWFM/BiFMLevel 3
· IOSH Managing Safely
· Trained and experience DSE Workstation Assessor
· Manual Handling Trainer
NEBOSH and IWFM/BiFMLevel 4 are desirable.
Use of CAD software (AutoCad/Draftsigt etc) would be advantageous but not essential.
To view the full job description, click here
This role has been levelled at a CUK10
"Carnival UK is committed to protecting against potential risks to safeguarding, security and/or fraud risks. This post is subject to the disclosure of criminal records and vetting checks in the event of an individual being offered the position. We will only ask about convictions which are defined as 'not protected'.
About Us
Carnival UK is the operating company for P&O Cruises & Cunard. We provide world class cruise holidays and take enormous pride from bringing to life two of the most iconic brands from Britain's rich seafaring heritage. That legacy of elegance and style, of beautiful ships, inspiring leadership and guest-obsessed service excellence lives on today, as we evolve ourselves for tomorrow.
Working at Carnival UK means being part of a tight-knit but truly global team made up of friendly, happy, caring people. Parts of our business are incredibly diverse, but we work hard every day to promote even greater inclusion, fresh ideas and different perspectives. Whatever our role or background, we share high standards, heartfelt values and a sense of belonging. We're focused on wellbeing every day, as well as being supportive and compassionate when we need it most.
As a growing business we have a big focus on developing skills and continuous learning. From formal qualification to the life lessons of worldwide travel, we offer our people a broad range of personal and professional development opportunities. All of our roles give people the chance to stretch themselves and learn from colleagues with a wealth of experience. As our business grows, we want our people to grow too. So we're determined to create opportunities for everyone to drive their development and define their own career path.
About the Team
As part of the Shared Services function, our Procurement and Supply Chain teams make sure that both our fleet of ships and our shore teams have everything they need, wherever its needed in the world, to give our guests an incredible experience and to support all of our business ambitions. We source and supply hundreds of millions of pounds of goods and services across Food, Technical, Marketing, IT, Ports and many other categories, driving value for money, innovation, quality and service throughout our supply chains whilst being custodians of ethical and sustainable sourcing.
Working across all categories, the Procurement and Supply Chain team are constantly listening and evolving to meet the needs of our business and we offer attractive career routes that see exceptional buyers and supply chain professionals getting to experience the huge breadth of experiences that Carnival UK has to offer. We also work closely with the other Carnival brands around the world and leverage the unique scale of Carnival Corporation with whom we represent half of the world's cruise capacity.
Our Facilities Team are also part of the structure. The team manages all of our facilities, including Carnival House. This includes day to day operations as well as supporting the business infrastructure in regards to health, environment, safety and security.
Join us on our journey, apply now.
#CUK#
Apply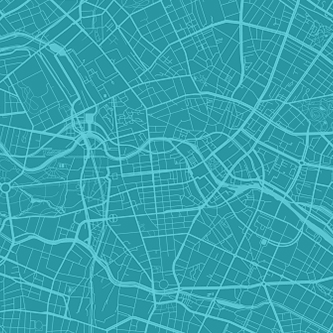 Explore Our United Kingdom Location
View Map