Carnival UK
Analyst - Polar Systems
Job ID 3951
Date posted 13/05/2022
Date closes 29/05/2022
City SOUTHAMPTON
State HAMPSHIRE
Country United Kingdom
Job Type Full Time
Job Description
Carnival UK are back sailing the world, and we now have two brand new ships joining our fleet! This means that our business is expanding to allow us to continue creating unforgettable holiday happiness for our guests, and today we are recruiting for an Analyst to join our Data and Financial Systems team on a Permanent, Full time basis.
You'll work this role on a hybrid basis, spending up to three days a week working from home and the remainder in our fantastic Southampton offices.
The Role
This Analyst role is an exciting and varied position that will be working with Polar, Carnival UK's booking system. Your role will be to use your expertise and knowledge to deliver on business priorities, driving revenue generation and improved governance controls.
You'll also:
Be committed to continuous improvement, looking for opportunities to develop both our processes and our colleagues to drive quality in all we do.

Analyse data provided by colleagues to identify trends and inform business strategies.

Provide system support to users in line with service level agreements

Maintain documentation of system processes
There is potential for this role to develop as you settle in to it, with opportunities to take on the line management of an Assistant Analyst in the future.
About You
Carnival UK are always on the lookout for colleagues who can demonstrate our Culture Essentials and who are committed to creating unforgettable holiday happiness for our guests.
To be considered as an Analyst you will also need:
A background of working with Commercial Systems.

A proven track record of reviewing and documenting commercial processes, and of identifying potential improvements.

To be educated to GCSE level or equivalent
For a full Job Description and Person Specification please click here
The Benefits
At Carnival UK we are passionate about our people. Working together to inspire and empower one another to be enthusiastic and bold in the decisions we make is essential to our culture. We also believe in rewarding our colleagues for the fantastic hard work they do.
As a Carnival UK colleague you can enjoy a range of benefits including:
Discounts on Cruising

Discounts on overseas travel and car hire, along with a range of other online discounts

An employee assistance programme

Personal development opportunities

Pension scheme

Holiday trading
We are based out of a fantastic working environment in the heart of Southampton and offer a fun vibrant culture to be a part of.
This role has been levelled at CUK09
About Us
Carnival UK is the operating company for P&O Cruises & Cunard. We provide world class cruise holidays and take enormous pride in our service excellence, creeating unforgettable holiday happiness. We're looking for talented colleagues who will share our commitment to this purpose and to our global Cutlture Essentials Speak Up, Respect and Protect, Improve, Communicate, Listen & Learn and Empower.
Working with us means you'll be part of a tight-knit but truly diverse global team of passionate people. You'll be supported to drive your development, from formal learning to the life lessons of worldwide travel. We believe in inclusion and the power of diversity, so you'll be encouraged to bring your unique perspectives and experiences, and help us understand what you need to do your best work. We recognise the value in having people with a variety of backgrounds, experience and skills in our business. That means the role requirements here should be seen as a guide, not a checklist. If you have more, less or different experiences, but really relevant skills, we'd love to hear from you. We work flexibly and will support you to find a healthy balance of remote working and time in our fantastic office collaborating, taking part in events and developing the social connections that make working with us so rewarding. We welcome the opportunity to discuss reduced hours and job share arrangements.
If this role requires you to visit and/or work on a Carnival UK ship, the successful candidate needs to be fully vaccinated (with a WHO or MHRA approved two-dose COVID-19 vaccination course or single-dose Janssen COVID-19 vaccine), including any relevant booster vaccinations. This is to maintain a safe environment onboard and reduce the risk of outbreaks, to protect our crew and our Guests. It's also required for ships to dock and enjoy shoreside visits in many Ports of Call on global itineraries. This requirement will be under regular review.
About the Team
We in Finance & Legal, support business performance and decision making through control, planning and insight. We do this by delivering the basics brilliantly, protecting value through financial and legal integrity and always doing the right thing, business partnering with leadership and curiosity to create value, continuous improvement, whilst striving to be Travel's employer of choice for Financial talent.
Join us on our journey - apply now.
Apply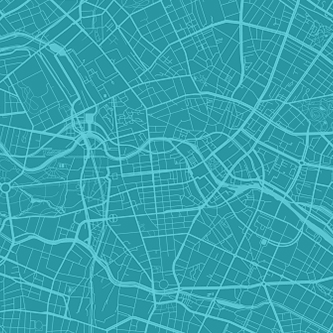 Explore Our United Kingdom Location
View Map