Carnival UK
Analyst Applications
Job ID 2665
Date posted 25/11/2021
Date closes 05/12/2021
City SOUTHAMPTON
State HAMPSHIRE
Country United Kingdom
Job Type Full Time
Job Description
Carnival UK has big plans for the future! Already the market leader, CUK (which operates the P&O Cruises and Cunard Brands) will continue to grow as we add new ships to the fleet and further transform the industry by making cruising a mainstream holiday for UK guests.
This is an exciting opportunity for a highly capable Applications Analyst to help deliver even better holidays for customers of our leading travel brands, from within our growing Technology department.
We are looking for highly capable individual, who is great at engaging within fast-paced operations, has been exposed to a variety of technologies and is great at leading a team towards ensuring we create unforgettable holiday happiness for our guests!
The Role
This is a fantastic opportunity for a proactive and professional individual to come aboard and join a team of supportive experts at a particularly exciting time! 
As an Applications Analyst you will be part of a team that provides outstanding applications expertise to Carnival UK ship and shore teams. You will plan and deploy services as well as coordinate vendor also performing these activities. You will engage with business and service providers to ensure smooth operation of the technology tools our organisation requires to enable delivery of unforgettable holiday happiness to our customers. The team are also integral to the implementation of changes to support project delivery.
About You
We would expect you to have a proven previous experience in supporting large scale enterprise applications as well as bespoke locally developed services. You will be part of a team of permanent, contract and specialist external resources, a strong team working ethos background is a must! You will also add value by bringing a great understanding of ITIL processes, experience with technical documentation writing and maintenance.
You will have great interpersonal skills and ability to relate with both technical and business subject matter experts. You'll have an analytical mindset to identify issues and problems and develop solutions, as well as progress multiple incentives simultaneously. You will naturally strive in a fast-paced environment with changing priorities.
This position has been levelled at CUK09.
Please view the full job description and role requirements here
About the Team
As part of our Shared Service function, our Technology teams enable us to take our guests all over the world on our ships as well as supporting our colleagues at Carnival House and other locations globally. This encompasses everything from the design and build of new ships, to guests booking their holidays through our websites and contact centre, to ensuring that on-board applications and underlying infrastructure enable a fantastic guest experience and everything in between. Our teams manage all the tools and technologies that our shore side teams need to operate effectively and they collaborate regularly with colleagues in our North American and European sister brands across the Corporation. Technology draws on a diverse mix of skills across Architecture, Strategy & Digital, Infrastructure & Operations, Information Security, Compliance & Risk, Portfolio Management, Planning and Governance.
Join us on our journey - apply now.
Apply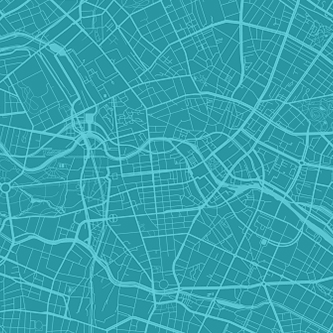 Explore Our United Kingdom Location
View Map