Holland America Line
Personal Cruise Consultant – Includes Sign-on Bonus $
Job ID 5113
Date posted 11/30/2022
City Seattle
State WA
Country United States
Job Type
Job Description
We're looking for an amazing Personal Cruise Sales Consultants to fill this role, which is a Remote-Work from Home position.  You'll be responsible for making outbound sales calls to guests who have expressed interest in Holland America Line's cruises; building relationships with guests to develop referrals and repeat business, managing your database by contacting your guests at the right time with the right message, using exceptional listen skills and asking qualified discovery questions to close the sale. 

Here's a summary of what Holland America Line is looking for in its Personal Cruise Sales Consultant. Is this you? 
Successful candidates-
We are looking for energetic, sales-minded, and performance-driven individuals to join our team. 
You will need strong time management skills, the ability to multi-task, strong written and verbal communication as well as the ability of mastering and using new computer systems. Prior experience with Excel and Outlook preferred.
You will be a relationship-based sales consultant where on average you will place 40-60 outbound calls and generate 100+ outbound emails each day and will be responsible for meeting performance metrics and objectives. 
Benefits and perks
You can write your own success story with uncapped, performance-based compensation: Compensation structure includes a base hourly wage plus sales-driven incentives. Once you've completed the 10-12-week paid training, your earning potential is driven by your ability to sell cruise vacations.  The more you sell, the more you make!
Opportunity to work remotely

Travel perks: Enjoy and experience discounted cruises and travel for you and your family.

Monday to Friday work schedule: Schedules are organized around normal business hours. Occasional weekend overtime is available during peak sales periods, but not required.

Benefits package: Benefits for you and eligible family members begins on the first day of employment, with no waiting period and include company shared medical, dental, and Health Savings Accounts as well as employee paid vision and flexible spending accounts. The company also pays for term life insurance and long-term disability coverage. Employees can purchase optional life insurance and other voluntary insurance programs.

Paid time off includes holidays, vacation, and sick time.

Professional development

401(k) and Employee Stock Purchase Plan offering up to a 15% discount on the fair market value of Carnival Cruise Line (CCL) stock.

Compensation structure includes a base hourly minimum wage plus sales-driven bonuses

Training period: Approximately $3,200/month including training completion bonuses

First year selling: typical performers earn $50k/year and top performers $80k/year

Experienced Personal Cruise Consultants: typical performers earn $65/year and top performers earn $100k+
Job Type: Full-Time
Compensation:
Holland America is very excited to outline our Personal Cruise Consultant compensation structure below.
Sign on Bonus of $1,000.00

First Year Minimum Base wage is $15.00 per hour (higher as may be required by law)

First Year Monthly Minimum Incentive guarantee is $1,500/month

First Year Annualized Total Monthly Minimum Compensation is $4,099.50 per month.

Minimum Base plus First Year Annualized Monthly Minimum Incentive is an effective First Year minimum hourly rate of $23.65/hour, based upon a full-time work schedule.
Work Remotely: Yes
Your PCSC journey:
Once you submit your application and pass the initial assessment, you will be asked to complete an on-demand video interview, at your convenience. Successful candidates are invited to a virtual interview session. New hires will receive up to 10 -12 weeks of paid training on our product, systems, and selling best practices. Once training is complete, your true earning potential begins: we provide leads, you build relationships and convert those leads into loyal guests. There is a very real learning curve in the first year, but as you sharpen your skills and build your book of business your earnings will continue to grow.
The next training class starts on:January 9, 2023
Hours for training are Monday - Friday, 8:00am to 5:15pm PST.
We ask that you commit to the training and the first 90 days of employment without any time off.
WE ARE COMMITTED TO YOUR SUCCESS!
If you are selected as a Personal Cruise Consultant, Holland America Line will provide you with work equipment. The company will pay for you a monthly stipend of $50 to supplement your residential internet cost for business purposes. In order for your residential internet to support our business model, your residential internet must meet the following requirements:
Must have high-speed, non-satellite, non-dial-up internet. Cable internet is preferred.

Must meet the required minimum download and upload speeds of 50 MPS down and 6 MPS Up

Must not have a data cap

Must have computer hard-wired to the modem, Wi-Fi is not currently compatible with phone system.
Our Culture…Stronger Together 
Our highest responsibility, and therefore our top priorities, are always compliance; environmental protection; and the health, safety, and well-being of our guests, the people in places we visit, and our Carnival family, both shoreside, and shipboard. Please visit our site to learn more about our Culture Essentials, Corporate Vision Statement and our Core Values at: https://www.hollandamerica.com/en_US/our-company/mission-values.html
Holland America is an equal opportunity employer, committed to the strength of a diverse workforce. All qualified applicants will receive consideration for employment without regard to race, color, religion, sex, sexual orientation, gender identity, or national origin, disability or protected veteran status. 

Americans with Disabilities Act (ADA)  
Holland America will provide reasonable accommodations with the application process, upon your request, as required to comply with applicable laws.  If you have a disability and require assistance in this application process, please contact recruiting@hollandamericagroup.com. 
#HAL
Apply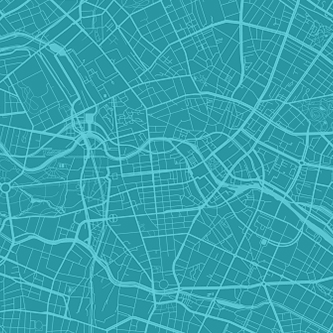 Explore Our United States Location
View Map