Holland America Line
Manager, Global Marketing Promotions
Job ID 499
Date posted 05/12/2021
Date closes
City Seattle
State WA
Country United States
Job Type Full time
Job Description
Manager, Global Marketing Promotions
Seattle, WA
Welcome to Holland America Line, the premium cruise line dedicated to explorers, foodies and music lovers who want to explore the world on perfectly sized, refreshingly uncrowded ships filled with one-of-a-kind experiences.
COMMITTED TO THE TRANSFORMATIVE POWER OF TRAVEL
Companies that strive to be great have a higher purpose beyond commercial success. An enlightened company seeks to make the world a better place. At Holland America Line, our guiding purpose is to help unite the world through travel. We do this by introducing our guests to new lands and ways of life, fostering greater understanding and empathy among the people of our planet. Our office is located in the beautiful city of Seattle, on the Elliott Bay waterfront just a short distance from downtown. Our Corporate Team supports a fleet of 10 modern classic ships offers more than 500 sailings a year visiting all seven continents.
Our Culture… Stronger Together:
Our highest responsibility, and therefore our top priorities, are always compliance; environmental protection; and the health, safety, and well-being of our guests, the people in places we visit, and our Carnival family, both shoreside, and shipboard. Please visit our site to learn more about our Culture Essentials, Corporate Vision Statement and our Core Values at: https://www.hollandamerica.com/en_US/our-company/mission-values.html
Responsibilities
Holland America Line is seeking a highly motivated Marketing Promotions Manager to join the Integrated Digital Marketing team. You will lead the process of developing, executing and driving the final implementation of integrated marketing promotions across our global markets. You will collaborate closely with multiple internal stakeholders (including all marketing channel owners, revenue management, sales, reservations, brand and creative services) to develop a promotional plan, lead campaign creative development and acquire stakeholder approvals prior to launch. Accountable for ensuring campaigns meet business objectives, launch on time and with a consistent look and feel across all sales and marketing channels. This role has exposure to senior level leaders across the organization and requires excellent communication skills.​
Manage the development and implementation of global promotions across all marketing channels, ensuring all tasks are clearly understood, assigned and tracked. This includes building work-back schedules that meet each team's requirements and SLA's (email marketing, digital advertising, social media, hollandamerica.com, print executions, sales and reservations)
Develop relationships and collaborate with internal stakeholders and cross functional teams to ensure solutions meet timelines and objectives. Serve as an advocate for process and helps keep teams on track with timelines and deadlines.
Develop and distribute clear and comprehensive offer "briefs" to ensure key stakeholders are informed of necessary details and any changes during the course of the project.
Lead creative review sessions to ensure creative recommendations meet campaign objectives. Ensures all marketing touch points (Website, DM, EM, Advertising and Social Media) are consistent.
Responsible for drafting and sharing quarterly and annual calendar for all marketing promotions.
Primary point of contact for legal team to ensure marketing offer terms & conditions are accurate and updated for all markets, across all marketing touchpoints.
Capture and communicate lessons learned throughout a project to improve future process.
Dive deep into each marketing channel to understand how promotions come to life within email, digital advertising, web and reservations.
Requirements
3+ years of project management or account management experience within an advertising agency or in-house marketing team.
Demonstrated experience coordinating and executing successful campaigns or projects and understanding of marketing best practices.
Multi-channel marketing experience (EM, DM, web, advertising).
Comfortable working with all levels within an organization and "managing up" to obtain necessary details for a timely launch and to ensure the best customer experience.
Strong written and verbal communication skills.
Ability to successfully manage competing priorities within deadlines.
Microsoft Office
Benefits
​Cruise and Travel Privileges for you and your family
Health Benefits
401(k)
​Employee Stock Purchase Plan
​Training & Professional Development
​Rewards & Incentives
Next Steps… For more than 140 years, Holland America Line has been a recognized leader in cruising, taking our guests to exotic destinations around the world. … Apply today and set sail on an exciting new career course! Our goal is to be the number one cruise and cruise-tour provider. To make that happen, we need qualified, top-notch team members. If you're looking to get your talent noticed, apply today! Our application process is quick and easy: Apply online at https://www.hollandamerica.com/en_US/careers.html. Enter the job title into the keyword search to access the job. If you are already on the Holland America website be sure to create a profile and then apply directly to your specific job.
Holland America is an equal opportunity employer. All qualified applicants will receive consideration for employment without regard to age, ancestry, color, family or medical care leave, gender identity or expression, genetic information, marital status, medical condition, national origin, physical or mental disability, political affiliation, protected veteran status, race, religion, sex (including pregnancy), sexual orientation, or any other characteristic protected by applicable laws, regulations and ordinances.
Americans with Disabilities Act (ADA)
Holland America will provide reasonable accommodations with the application process, upon your request, as required to comply with applicable laws. If you have a disability and require assistance in this application process, please contact employeerelations@hagroup.com.
#HAL#
Apply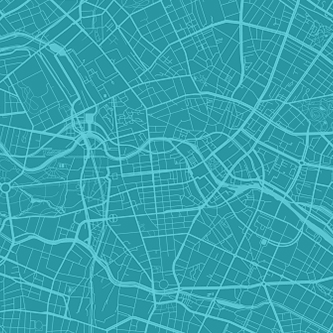 Explore Our United States Location
View Map