Holland America Line
Director, Talent Acquisition GEPD HA Group
Job ID 803
Date posted 05/12/2021
Date closes
City Seattle
State WA
Country United States
Job Type Full time
Job Description
Princess Cruises, Holland America Line, Seabourn and P&O Cruises Australia, united as Holland America Group, offering world-renown vacations at sea to travelers around the globe, are building a dynamic, unified organization to serve its highly experienced teams in both our corporate offices and on board our ships.
While cruising paused worldwide, we laid the groundwork to take our brands to even greater success, with fresh perspectives and new ways of working. We're looking for a Director Talent Acquisition GEPD to help lead our efforts: dynamic, strategic, and progressive talent partner and a clear communicator with a strong consultative style. As the Director, Talent Acquisition GEPD, you will be responsible for the recruitment strategy for the Guest Experience and Product Development (Hotel) operations across Holland America Group and champion the company's efforts to attract, develop, and retain top talent.
The role requires excellence in execution and an analytical and strategic approach to complex organizational challenges through people-related solutions. You also need experience in building a robust pipeline of high-caliber talent and the ability to demonstrate an "outside the box" approach in your search methodology. You focus both on your functional vertical for Talent Acquisition as well as horizontal functional HA Group opportunities. You think big, use data to guide your work, are comfortable challenging convention, and reinvent how work is achieved when it is required. You will work with leadership, stakeholders, and other team mates to create enterprise talent strategies while creating a meaningful candidate experience aligned around our culture essentials. As a key member of the HR senior leadership team, you also champion the company's culture, values, and broader HR vision while partnering with your colleagues and business leaders to help them build and sustain their organizations.  
The Director, Talent Acquisition GEPD will work with teams across Holland America Group, with reporting offices in Santa Clarita, CA, and Seattle, WA, we're looking for amazing humans across the country for this role. HA Group offers strong compensation and outstanding benefits including cruise travel.
Here's a summary of what Holland America Group is looking for in its Director, Talent Acquisition GEPD. Is this you?
Responsibilities
Creates and executes Talent Acquisition strategy aligned with business objectives. Produces forward recruiting forecasts and targets.
Demonstrates commitment to Diversity, Equity and Inclusion by ensuring appropriate candidate pools are representative of the communities in which we operate.
Ensures Talent Acquisition collateral and onboarding processes are representative of the business values, employee value proposition, and employment/recruitment branding.
Develops and oversees the implementation of an effective recruitment process, ensuring the process is consistent with core role competencies in compliance with the company's service initiative and culture.
Effectively manages relationships with assigned talent partners and vendors. Holds vendors accountable for reaching targets, assigned metrics and standards.
Conducts audits, evaluations, and transitions as required.
Oversees the recruiting, hiring practices and procedures necessary to recruit, assess, hire, and engage a qualified workforce.
Implements recruitment metrics to measure successful hiring (time to fill, quality of hire, etc.)
Consults with department heads to define needs of business and the applicable roles.
Provides on-going reviews of current programs and practices to ensure efficiency.
Recruits and interviews for both sensitive, high profile and high-visibility positions.
Collaborate through internal and external networks to acquire and share information and develop relationships/leads to top talent.
Formulates matrixed partnerships within the HR organization to execute strategy and deliver on business goals.
Assesses organizational performance, identifies gaps, proposes, and implements right practices that support overall HA Group objectives in their respective assigned functional area.
Develops and implements change management strategies to support critical evolution of the business and industry to achieve results that are sustainable over time. Assists the business in embracing new process flows and methodologies for projects. 
Partners with internal teams to understand the business, culture, and job.
Specifications to fulfill positions with qualified candidates in a timely manner.
Ensures the full lifecycle of the recruitment process are aligned to our core values, DEI, and culture essentials.
Able to integrate people, plans and DEI recruiting strategies to build talent pools according to business needs.
Identifies trends and future needs in talent administration. Propose solutions to ensure the brands and group functions are considered an employer of choice.
Participates in the strategic planning process, development of annual budget, monthly forecasts, and delivers on financial commitments for their assigned business units.
Serves as a member of the HR Senior Team, fully collaborating with other HR functions and leaders and being responsible for cross functional initiatives as assigned.
 Serves as a role model for company values. Fosters a positive work environment by exemplifying core values every day. Assists senior management in communicating the company's culture in a consistent manner and directing it towards improved business results. 
Promotes an inclusive and harassment-free environment. Demonstrates integrity, fairness, and professionalism in all business dealings.  
Requirements
Bachelor's degree or higher in Business, Human Resources (or equivalent in working history)
Ability to project manage multiple projects simultaneously.
PC, Outlook, Word, Excel, and PowerPoint proficiency
Exceptional verbal and written communication skills
Excellent problem solving and analytical skills.
Ability to work in a fast-paced, results-oriented team environment.
Strong ownership mindset and resolve to follow-through.
8+ years of progressive recruitment experience supporting enterprise business initiatives.
Experience successfully managing retained searches with global search firms or agencies.
Experience leading diverse hiring initiatives at scale.
Deep knowledge of recruiting practices, principles, applications, and methods, including interviewing and assessment skills.
Benefits
Cruise and Travel Privileges for you and your family
Health Benefits
401(k)
Employee Stock Purchase Plan
Training & Professional Development
Rewards & Incentives
Our Culture… Stronger Together:
Our highest responsibility, and therefore our top priorities, are always compliance; environmental protection; and the health, safety, and well-being of our guests, the people in places we visit, and our Carnival family, both shoreside, and shipboard. Please visit our site to learn more about our Culture Essentials, Corporate Vision Statement and our Core Values at:
https://www.hollandamerica.com/en_US/our-company/mission-values.html

Holland America is an equal opportunity employer. All qualified applicants will receive consideration for employment without regard to age, ancestry, color, family or medical care leave, gender identity or expression, genetic information, marital status, medical condition, national origin, physical or mental disability, political affiliation, protected veteran status, race, religion, sex (including pregnancy), sexual orientation, or any other characteristic protected by applicable laws, regulations and ordinances.

Americans with Disabilities Act (ADA)
Holland America will provide reasonable accommodations with the application process, upon your request, as required to comply with applicable laws. If you have a disability and require assistance in this application process, please contact employeerelations@hagroup.com.

#HAL
Apply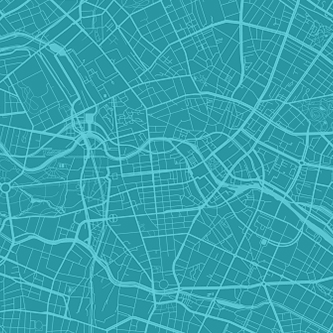 Explore Our United States Location
View Map