Holland America Line
Director, People Brand Partner
Job ID 683
Date posted 05/12/2021
Date closes
City Seattle
State WA
Country United States
Job Type Full time
Job Description
Princess Cruises, Holland America Line, Seabourn and P&O Cruises Australia, united as Holland America Group, offering world-renown vacations at sea to travelers around the globe, are building a dynamic, unified organization to serve its highly experienced teams in both our corporate offices and on board our ships.
While cruising paused worldwide, we laid the groundwork to take our company to even greater success, with fresh perspectives and new ways of working. We have an amazing opportunity to bring in three dynamic, strategic and progressive partners who are clear communicators with a strong consultative styles. Two of the Directors will be brand focused and the third will support our Group Services teams. As a Director, the role requires excellence in execution and an analytical and strategic approach to complex organizational challenges through people-related solutions. You'll focus both on your assigned specific brand or group vertical business needs as well as horizontal functional HA Group opportunities. You think big, use data to guide your work, are comfortable challenging convention, and reinvent how work is achieved when it is required. You'll partner with a cross-functional group of subject-matter experts to design and execute your strategy for how we staff, onboard, schedule, retain, and organize work.
As a key member of the HR Senior Leadership team, you will also champion the company's culture, values, and broader HR vision while partnering with our business leaders to help them build and sustain their organizations. In this role, you will need to be seen as and operate as a trusted resource, coach, consultant, and partner who uses innovative, yet practical, approaches to problem solve and advise through a broad range of human capital needs. As a key member of the HR senior leadership team, you also champion the company's culture, values, and broader HR vision while partnering with your colleagues and business leaders to help them build and sustain their organizations.
The Director will work with teams across Holland America Group, with reporting offices in Santa Clarita, CA, and Seattle, WA; we're looking for amazing humans across the country for this role. HA Group offers strong compensation and outstanding benefits including cruise travel.
Here's a summary of what Holland America Group is looking for in its Director, People Partner. Is this you?
Wearing Three Hats
Senior members of the People Team generally wear two hats. One is responsibility for their vertical function and the second is responsibility for the whole of the team as a member of the core leadership group. This new role will wear a third hat as part of a community of practice among other senior Partner positions, each of which will bring a unique set of skills to the community.
To apply, please highlight your experience and expertise in all three areas, including at least one of the specific areas described in the Third Hat below:
First hat: together, this community of practice will be comprised of two brand specific partners and one group services partner. These partners will be the single point of contact for their designated groups, diving deep into business needs and connecting them to functional expertise within the People Team.

Second hat: Each of these positions will also be part of People Team senior leadership, and as such is responsible for the overall success of the team and team members within, including engaging consistent with and promoting our Culture Essentials and DEI.

Third hat: Each of these individuals will bring to the Partner community of practice one of three specific areas of focus and expertise that inform the workings of these functions specifically and operations of the People Team more generally. The three areas of focus are:

Operational deconstruction and implementation alignment - the ability to translate People or Business vision and strategy into tangible operational initiatives

Technological fluency - the ability to maximize the use of technology as an integrative solutions tool

Deep Human Resources practices and experiential expertise
We are looking for each of the to be hired partners to demonstrate at least one of these Third Hat skills, and are hiring collectively to fill to have each of these skills represented in the community of practice.
Responsibilities:
Participates in strategic planning of departments under oversight
Partner with business leaders to develop and implement talent strategy plans that enable business leaders to execute on their strategic priorities

3

Drive alignment on enterprise-wide solutions, where appropriate, and ensure understanding of linkages between company talent strategies

Support strategic workforce planning and other change processes for the brand or group functions 

Participate in the strategic planning process, development of annual budget, monthly forecasts, and delivers on financial commitments for their assigned business units.
Acts as advisor and point of contact for business leader
Acts as a central point of contact for senior leaders and management of assigned business units

Provide counsel on day-to-day, complex and escalated employee relations matters

Serves as a coach and mentor for leaders, offering sound advice and recommendations, while balancing long term people implications and strategies

Proactively address people issues that may impact a larger population or matters that require intervention or process improvements

Engage key partners, as needed, to mitigate risks while ensuring the employee perspective is considered and drive actions that will assist in appropriate resolution

Build a strong business relationship with operational teams and proactively gain feedback to aid HR functions in maintaining and improving service levels 

Formulate matrixed partnerships within the HR organization to execute strategy and deliver on business goals.

Serves as a member of the HR Senior Team, fully collaborating with other HR functions and leaders and being responsible for cross functional initiatives as assigned

Build and maintain a 'trusted advisor' relationship with key leaders
Drive process improvement initiatives / large-scale changes
Assess organizational performance, identify gaps, proposes and implement actionable and effective practices that support overall HA Group objectives in their respective assigned functional area as well as meet Brand needs

Develop and implement change management strategies to support critical evolution of the business and industry as a whole to achieve results that are sustainable over time

Assist the business in embracing new process flows and methodologies for projects. 

Implement transformational and other change initiatives, partnering with the brand or group functions to create comprehensive change management plans

Drive organizational design initiatives to streamline and optimize organizational structures and roles

Drive, culture and DEI initiatives ensuring alignment to Culture Essentials as a catalyst for change modeling the behaviors expected of others
Support culture transformation and employee engagement
Serve as a role model for company values, foster a positive work environment by exemplifying core values every day, and values team work and collaboration within People Team and broader organization

Assist senior management in communicating the company's culture in a consistent manner and directing it towards improved business results, considerations of diversity, equity, and inclusion, and relevant action plans are embedded in every aspect of the business and employee experience

Promotes an inclusive and harassment-free environment

Demonstrates integrity, fairness and professionalism in all business dealings.
Team Player
Committed to success of others as much as oneself

Committed to developing capacity and competence of team

Flexibility in roles and duties to align with dynamic business needs

Openness to hearing other voices and seeking to understand as much as being understood

Operates in the arena
Please note that upon our return to office that at least one of these positions will sit in our Santa Clarita, CA office and one will sit in our Seattle, WA office. Relocation will be required.
Requirements:
Minimum 10 years of experience in Human Resources in progressively responsible roles

Bachelor's degree or equivalent experience  

Working knowledge of multiple human resource disciplines including compensation, organizational diagnosis, employee relations, performance management, and federal and state employment laws

Well-developed strategic short/long-term thinking capabilities with a focus on providing excellent customer service while demonstrating planning, organizational, collaboration, communication, interpersonal, problem-solving, and project management skills  

Demonstrated management and leadership success 

Demonstrated commitment to inclusion and removal of barriers to full participation

Strong analytical and consulting skills, along with excellence in interpersonal, negotiation, and execution 

Ability to develop strong trusting relationships in order to gain support and achieve results 

Effectively envision, develop, and implement new strategies to address competitive, complex business issues

Experience working across cultures and geographies with a commitment to recognizing inclusive viewpoints
Benefits
Cruise and Travel Privileges for you and your family

Health Benefits

401(k)

Employee Stock Purchase Plan

Training

& Professional Development

Rewards & Incentives
Our Culture… Stronger Together:
Our highest responsibility, and therefore our top priorities, are always compliance; environmental protection; and the health, safety, and well-being of our guests, the people in places we visit, and our Carnival family, both shoreside, and shipboard. Please visit our site to learn more about our Culture Essentials, Corporate Vision Statement and our Core Values at:
https://www.hollandamerica.com/en_US/our-company/mission-values.html
Holland America is an equal opportunity employer. All qualified applicants will receive consideration for employment without regard to age, ancestry, color, family or medical care leave, gender identity or expression, genetic information, marital status, medical condition, national origin, physical or mental disability, political affiliation, protected veteran status, race, religion, sex (including pregnancy), sexual orientation, or any other characteristic protected by applicable laws, regulations and ordinances.

Americans with Disabilities Act (ADA)
Holland America will provide reasonable accommodations with the application process, upon your request, as required to comply with applicable laws. If you have a disability and require assistance in this application process, please contact employeerelations@hagroup.com.

#HAL
Apply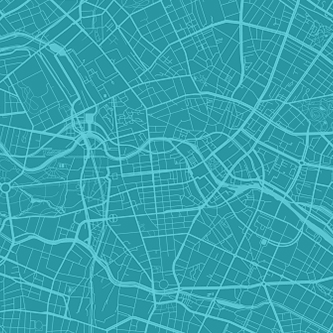 Explore Our United States Location
View Map