Holland America Line
Business Analyst
Job ID 1130
Date posted 06/17/2021
Date closes
City Seattle
State WA
Country United States
Job Type Full time
Job Description
Welcome to Holland America Line, a premium cruise line dedicated to explorers, foodies and music lovers who want to explore the world on perfectly sized, refreshingly spacious ships filled with one-of-a-kind experiences.
While cruising paused worldwide, we laid the groundwork to take our company to even greater success, with fresh perspectives and new ways of working. We're looking for Sr. Business Analyst to help lead our efforts, drive analytics efforts across multiple projects in order to find, develop and recommend actions that will generate incremental value for the organization.Execute thorough analyses utilizing the company's multiple data sources and integrate business ideas with data insights into cohesive and valuable stories that drive profit and improve the guest experience. Participate in the sizing, design and planning of beta tests for new ideas. Define minimum viable products and perform tests to validate the impact of these ideas, as well as the feasibility of a scaled solution.Sr. Business Analyst will work with teams across Holland America Line, with our office Seattle, WA, we're looking for amazing humans across the country for this role. Holland America Line offers strong compensation and outstanding benefits including cruise travel.
Here's a summary of what Holland America Line is looking for in its Sr. Business Analyst. Is this you?
Responsibilities
Perform data queries and analytics

Develop stories using the insights from the analysis

Perform sensitivity analysis and sizing of ideas

Design and execute tests by collecting data from the ideas

Participate in strategic discussions around new ideas and analysis
Requirements
MS or MBA preferred

4+ years preferred or proficient using Excel, pivot tables and optimization tools

Experience with SQL or other data querying languages

Experience with Tableau

Knowledge of statistical foundations in order to properly analyze large amounts of data in a cohesive way

Preferred experience with professional PowerPoint presentations and able to present data-driven results to people less familiar with numbers and data

Coding experience preferred. Python or R are a plus

Proactive and self-driven individual

​Proven capacity to deal with failure in a positive way

Team player who prioritizes the team well-being above everything else

Minimum of 2 years of full-time experience with data and deep analytics is preferred

Minimum 2 years working on multidisciplinary teams in large corporations is preferred

Experience in working with all levels including executive level at a large firm

Preferred 1+ years in the Cruise or Hospitality industry

Preferred experience developing prototypes or working with scrum teams to develop analytically driven solution
Benefits
Cruise and Travel Privileges for you and your family

Health Benefits

401(k)

Employee Stock Purchase Plan

Training

& Professional Development

Rewards & Incentives
Our Culture… Stronger Together:
Our highest responsibility, and therefore our top priorities, are always compliance; environmental protection; and the health, safety, and well-being of our guests, the people in places we visit, and our Carnival family, both shoreside, and shipboard. Please visit our site to learn more about our Culture Essentials, Corporate Vision Statement and our Core Values at:
https://www.hollandamerica.com/en_US/our-company/mission-values.html
Holland America is an equal opportunity employer. All qualified applicants will receive consideration for employment without regard to age, ancestry, color, family or medical care leave, gender identity or expression, genetic information, marital status, medical condition, national origin, physical or mental disability, political affiliation, protected veteran status, race, religion, sex (including pregnancy), sexual orientation, or any other characteristic protected by applicable laws, regulations and ordinances.
Americans with Disabilities Act (ADA)
Holland America will provide reasonable accommodations with the application process, upon your request, as required to comply with applicable laws. If you have a disability and require assistance in this application process, please contact employeerelations@hagroup.com.

#HAL#
Apply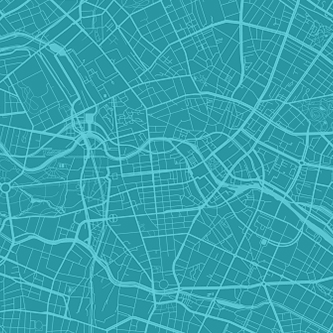 Explore Our United States Location
View Map