Princess Cruises
Senior Customer Experience Operations Analyst
Job ID 754
Date posted 05/12/2021
Date closes
City Santa Clarita
State CA
Country United States
Job Type Full time
Job Description
Sr. Analyst, Customer Experience Operations
Santa Clarita, CA

From its modest beginnings in 1965 with a single ship cruising to Mexico, Princess has grown to become one of the premiere cruise lines in the world. Today, its fleet carries its passengers to more worldwide destinations than any other major line.
While cruising paused worldwide, we laid the groundwork to take our company to even greater success, with fresh perspectives and new ways of working. We're looking for an Sr. Analyst, Customer Experience Operations to help lead our efforts. This role will work with teams across Princess, with our office Santa Clarita, CA, we're looking for amazing humans across the country for this role. Princess offers strong compensation and outstanding benefits including cruise travel.
Here's a summary of what Princess is looking for in its Sr. Analyst, Customer Experience Operations. Is this you?

Responsibilities:
This role is responsible for supporting our teams in their goal of delivering an exceptional service experience for our guests, travel partners, and internal customers. This is accomplished through a key focus on measuring and monitoring feedback across all operational channels, identifying abstract trends, and then focusing on solutions to address them. This will often include partnering with multiple operational units, the creation of multi-tier communications plans, the development and delivery of targeted trainings, and implementation of analytical methodologies in order measure success and performance over time. The Sr. Analyst is also tasked with being a key owner of the continuous improvement and feedback loop processes of the department. This includes engaging and partnering with areas such as Guest Experience, CSUS, and global offices on developing unified communication, reporting and improvement strategies. The Sr. Analyst also acts as a valuable resource and liaison in communicating the roll out of systems enhancements, fixes, and technical updates for the department and those areas supported.
•Conducts routine detailed analysis of all department operational channels, including phone, email, chat, and technical systems. Through this effort, the Sr. Analyst identifies areas of focus and proposes recommended strategies to address this from the communications and training perspectives. Partners with relevant management to understand and support implementation of any operational changes that may be required. Develops the necessary reporting and analysis to measure the results of these changes.
•Develops the overarching training and development strategy for the Customer Assistance, Customer Relations and CSUS teams. This includes the review and/or mapping of existing processes, identification of knowledge gaps, and the creation of training plans to address these. Acts as facilitator in the delivery of all instructor-led department trainings. Oversees and guides the creation of computer-based training modules for the group. Actively partners with similarly focused roles in Guest Experience, Enrichment, and Sales to drive alignment of training, communication, and resources where appropriate.
•Supports the department in a subject matter expert capacity for technical systems projects and enhancements. This includes representing the department's interest in the development, testing, and implementation phases of IT project work as required and creating the associated communications and documentation necessary for broader team understanding. Liaises between CSUS and all relevant business stakeholders to ensure overall implementation success. Engages with the Siebel team on a regular basis to ensure departmental roadmap remains on track.
•Establishes and maintains a multi-approach strategy to internal customer feedback. Conducts regular meetings with operational leaders across departments to ensure lines of communication are open and effective, and that department resources are focused on continuous improvement.
•Provides leadership, development, and support of supervisors in fulfilling their administrative operations responsibilities within the department.
•Provides operational coverage and backup for department Managers as needed. Other departmental projects and duties as required.
Requirements:
· Bachelor's degree from four-year college or university or equivalent combination of
· education and experience preferred.
· Three or more years of marketing, sales, or customer service experience within the hospitality industry. One or more years of experience in each of the following areas respectively: developing and delivering training content to diverse business audiences, business analysis, and supervisory experience directing and managing individuals or a team.
· Strong verbal, interpersonal and communication skills. Demonstrated ability to effectively communicate with all levels of customers (both internal and external).
· Proven history of developing and delivering effective training content, including virtually with collaborative tools.
· Analytical thinking and the ability to independently and abstractly work with data and information to uncover trends.
· Excellent organizational and project management skills.
· Solid technical expertise and ability to utilize all applicable systems.
· Demonstrated leadership skills, including the ability and proven success influencing and motivating others.
· Strong technical expertise and demonstrated proficiency with presentation applications, analytics platforms, and Microsoft Office software.
· Demonstrated ability to be flexible to changing priorities.
· Work is primarily conducted in a mixed environment where frequent sitting, standing, and walking is required most of the time.
· Travel Requirements: May be required to travel up to 10%, including domestic and international locations, with occasional visits to the ships in the fleets.
· Position will be located at the Princess Cruise Lines' brand headquarters located in Santa Clarita, CA. Work beyond normal business hours will be required occasionally to support the business as needed.
Benefits
· Cruise and Travel Privileges for you and your family
· Health Benefits
· 401(k)
· Employee Stock Purchase Plan
· Training& Professional Development
· Rewards & Incentives
Our Culture… Stronger Together:
Our highest responsibility, and therefore our top priorities, are always compliance; environmental protection; and the health, safety, and well-being of our guests, the people in places we visit, and our Carnival family, both shoreside, and shipboard. Please visit our site to learn more about our Culture Essentials, Corporate Vision Statement and our Core Values at: https://www.princess.com/aboutus/culture-framework/.

Princess Cruises is an equal opportunity employer. All qualified applicants will receive consideration for employment without regard to age, ancestry, color, family or medical care leave, gender identity or expression, genetic information, marital status, medical condition, national origin, physical or mental disability, political affiliation, protected veteran status, race, religion, sex (including pregnancy), sexual orientation, or any other characteristic protected by applicable laws, regulations and ordinances.

Americans with Disabilities Act (ADA)
Princess will provide reasonable accommodations with the application process, upon your request, as required to comply with applicable laws. If you have a disability and require assistance in this application process, please contact employeerelations@hagroup.com.

#PCL#


Apply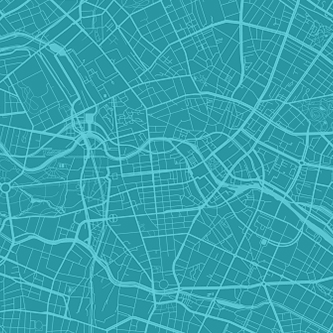 Explore Our United States Location
View Map