Carnival Cruise Line
Agent, Virtual Australia Team
Job ID 4181
Date posted 06/23/2022
City Miramar
State FL
Country United States
Job Type Full Time
Job Description
JOB SUMMARY:
Australia Team agents are responsible for handling international calls from Australia and New Zealand in order to support business needs in that market
ESSENTIAL FUNCTIONS:
Excellent attendance and punctuality is an essential function of the job

Handles incoming calls from guests and travel partners in Australia. Supports sales and service inquiries as well as pre cruise add-ons, website support, and post cruise inquiries.

Knowledge of regional business practices, as well as local business culture and policies

Actively participate in on-going feedback and coaching sessions from Coach, as well as contribute to team meetings and group chat
QUALIFICATIONS:
High School Diploma or GED

1 year previous customer service experience preferred.
About Us
Carnival Cruise Line is the most popular cruise brand in North America and operates a fleet of ships designed to foster exceptionally safe, fun and memorable vacation experiences at an outstanding value. Our employees have a responsibility to be accountable for all actions. We consider the environment in all aspects of our business and have a responsibility to put safety and sustainability first. We live and share a positive attitude which is based on fostering an environment of inclusion, trust, a willingness to listen, openness and integrity. Doing this helps us to achieve our ultimate goal, which is to include FUN in everything we do! Speaking of fun, we are officially certified as a Great Place to Work aboard our ships as well as in our global corporate headquarters!
Carnival Corporation & plc and Carnival Cruise Line is an equal employment opportunity/affirmative action employer. In this regard, it does not discriminate against any qualified individual on the basis of sex, race, color, national origin, religion, sexual orientation, age, marital status, mental, physical or sensory disability, or any other classification protected by applicable local, state, federal, and/or international law.
Benefits as a member of Carnival's Team:
A comprehensive benefit program which includes medical, dental and vision plans
Additional programs include company paid term life insurance and disability coverage and a 401(k) plan that includes a company match
Employee Stock Purchase plan
Paid vacation and sick time
Cruise benefits
An on-site fully accredited preschool educational program located at our Doral campus
An on-site Wellness Center and Health clinic at our Doral campus
To view a copy of Carnival's FMLA, EEO and EPPA posters please visit: (click or copy and paste link into your browser)
#CC#
Apply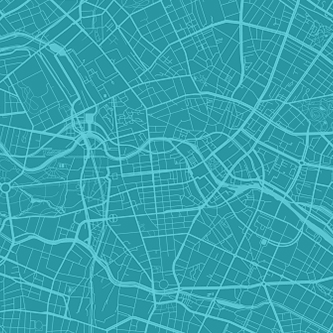 Explore Our United States Location
View Map