Carnival Cruise Line
Supervisor, Rehearsal Production Shows
Job ID 2581
Date posted 11/24/2021
City Miami
State FL
Country United States
Job Type Full Time
Job Description
The Rehearsal Production Shows Supervisor teaches performers either the vocals or choreography of Carnival's award winning production shows in a timely manner, maintains director's original intent and style, coaches and develops performers' talent(s),  contributes to and maintains a positive working environment inspiring team morale, and works closely with Cast Managers to develop skills and qualities of a competent leader. These contributions positively influence our guests' overall entertainment experience.
ESSENTIAL FUNCTIONS
Teach choreography or vocals to shipboard cast members in rehearsals in order to prepare them for successfully performing in several multi-million-dollar production shows across Carnival's fleet of ships.
Provide feedback and direction in rehearsals including style and showmanship, character development, motivation, director's intent, notes/corrections.
Develop and communicate cast expectations, motivate, and inspire cast members to reach their full potential, instilling Carnival Values
Deliver leadership training to shipboard Cast Managers and offer guidance and support to continue to develop them.
Partner with Fleet Cast Managers on successful transition of casts from studios to the ships, including review cast strengths and opportunities.
Coordinate with the rest of The Carnival Studios team to build schedules and support technical needs (I.E.M., pre-records, Vocal Rest Tracks, costumes, props, etc.)
Update and maintain show-specific training materials including blocking or vocal books.
QUALIFICATIONS
Bachelor's Degree in Music, Dance, Theatre, Performing Arts
3-5 years of experience in musical theatre, dance, cruise entertainment or comparable industry, preferably in a teaching or supervisorial role    
Minimum of one years' teaching experience  
Thorough knowledge of stage management and technical aspects of theatrical productions. Basic knowledge of Microsoft Office applications and computer networking infrastructure. General understanding of Theatre/Cruise operations. Stage Write software.
About Us
Carnival Cruise Line is the most popular cruise brand in North America and operates a fleet of ships designed to foster exceptionally safe, fun and memorable vacation experiences at an outstanding value. Our employees have a responsibility to be accountable for all actions. We consider the environment in all aspects of our business and have a responsibility to put safety and sustainability first. We live and share a positive attitude which is based on fostering an environment of inclusion, trust, a willingness to listen, openness and integrity. Doing this helps us to achieve our ultimate goal, which is to include FUN in everything we do! Speaking of fun, we are officially certified as a Great Place to Work aboard our ships as well as in our global corporate headquarters!
Carnival Corporation & plc and Carnival Cruise Line is an equal employment opportunity/affirmative action employer. In this regard, it does not discriminate against any qualified individual on the basis of sex, race, color, national origin, religion, sexual orientation, age, marital status, mental, physical or sensory disability, or any other classification protected by applicable local, state, federal, and/or international law.
Benefits as a member of Carnival's Team:
A comprehensive benefit program which includes medical, dental and vision plans
Additional programs include company paid term life insurance and disability coverage and a 401(k) plan that includes a company match
Employee Stock Purchase plan
Paid vacation and sick time
Cruise benefits
An on-site fully accredited preschool educational program located at our Doral campus
An on-site Wellness Center and Health clinic at our Doral campus
To view a copy of Carnival's FMLA, EEO and EPPA posters please visit: (click or copy and paste link into your browser)
Apply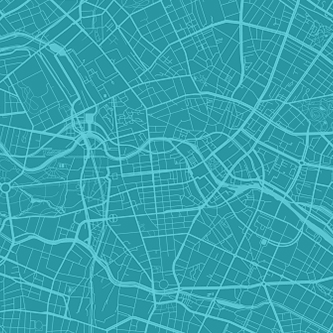 Explore Our United States Location
View Map