Carnival Cruise Line
Supervisor, Medical Facilities (CCL)
Job ID req12857
Date posted 09/22/2020
Date closes
City Miami
State Florida
Country US
Job Type
Company:
CARNIVAL CRUISE LINE
Area of Interest:
Marine Operations
Location:
Miami
State:
Florida
Job Title:
Supervisor, Medical Facilities (CCL)
Job Description:
We are seeking A Supervisor, Medical Facilities to join the team!
This person will act as a shore-side administrator and will supervise fleet matters that include, but not limited to oversight of medical equipment, medications and supplies as well as coordination of accurate and timely administrative support on both equipment and personal.

Essential Functions:

Creates and oversees systems for tracking medical center assets, and evaluate onboard equipment and develop end-of-life replacement plans.
Ensure shipboard staff receive timely and efficient troubleshooting assistance and/or repair medical equipment and communication of manufacturer notices. 
Maintain a cost effective preventative maintenance program, including a system for documenting, indexing, and storing required equipment service records.
Reviews appropriateness of large medical orders and facilitate urgent onboard emergency orders, deliveries, and recalls.
Oversee the ordering, supply and safe storage of medications, including controlled medications and all associated regulatory requirements.  
Maintain an accurate and well-organized inventory of shipboard consumables (drugs and supplies).  Collaborate with Supply Chain and Fleet Finance departments to add/remove items in both inventory and point of sale systems.
Assumes primary responsibility for new build, dry dock, and medical center modification proposals.
Consider cost implications of all decisions related to facilities, equipment, drugs and supplies, and purchasing.
Share on call responsibility for after-hours operations support including for medical equipment, consumables and ERO requirements
Coaches, trains, assess, and improve the performance of direct reports
Qualifications:
A Bachelors in a Healthcare focused degree or Business Administration preferred
Discipline in Healthcare, Nursing or Paramedics Certification a plus
3 or plus years of experience in medical field. Equipment procurement, maintenance, and facility planning preferred.  Minimum of 2 years in a supervisory role.
Ability to thrive in a fast-paced environment, while prioritizing workloads. 
Excellent interpersonal skills and the ability to supervise various medical teams. This position requires the availability to address 24-hour urgent operations phone calls.   
Proficiency in Microsoft Word, Excel, Outlook and PowerPoint. 
Experience with electronic health record platform.
Cruise industry medical experience preferred.
Travel to ships less than 25% of the time may be required
Benefits as a member of Carnival's Team:
Certified Great Place to Work

A comprehensive benefit program which includes medical, dental and vision plans

Additional programs include company paid term life insurance and disability coverage and a 401(k) plan that includes a company match

Tuition Reimbursement

Employee Stock Purchase plan

Paid vacation and sick time.

Cruise benefits

An on-site fully accredited preschool educational program located at our Doral campus

An on-site Wellness Center and Health clinic at our Doral campus
About Carnival Cruise Line
Carnival Cruise Line is the most popular cruise brand in North America and operates a fleet of ships designed to foster exceptionally safe, fun and memorable vacation experiences at an outstanding value. Our employees have a responsibility to be accountable for all actions. We consider the environment in all aspects of our business and have a responsibility to put safety and sustainability first. We live and share a positive attitude which is based on fostering an environment of inclusion, trust, a willingness to listen, openness and integrity. Doing this helps us to achieve our ultimate goal, which is to include FUN in everything we do! Speaking of fun, we are officially certified as a Great Place to Work aboard our ships as well as in our global corporate headquarters!

Carnival Corporation & plc and Carnival Cruise Line is an equal employment opportunity/affirmative action employer. In this regard, it does not discriminate against any qualified individual on the basis of sex, race, color, national origin, religion, sexual orientation, age, marital status, mental, physical or sensory disability, or any other classification protected by applicable local, state, federal, and/or international law.

To view a copy of Carnival�s FMLA, EEO and EPPA posters please visit: (copy and paste link into your browser)


https://www.dol.gov/sites/dolgov/files/WHD/legacy/files/fmlaen.pdf
https://www.dol.gov/ofccp/regs/compliance/posters/pdf/eeopost.pdf
https://www.dol.gov/sites/dolgov/files/WHD/legacy/files/eppac.pdf
https://www.dol.gov/ofccp/regs/compliance/posters/pdf/OFCCP_EEO_Supplement_Final_JRF_QA_508c.pdf

req12857

#CCL
Apply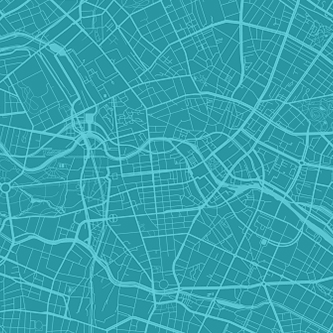 Explore Our United States Location
View Map