Carnival Corporation
Sr. Financial Analyst
Job ID 3779
Date posted 05/03/2022
City Miami
State FL
Country United States
Job Type Full Time
Job Description
We are seeking a Senior Financial Analyst to compile the annual financial plan, forecasts, and reports on results for Carnival Global Sourcing Group. The analyst will regularly monitor A/P KPIs and report to the department head centrally and within the brands. Further, the analyst will assist in performing calculations, tracking cost innovation initiatives, and providing other analytical support for all areas under the Vice President – Global Strategic Sourcing.
ESSENTIAL FUNCTIONS
Financial Planning
Assist in compiling financial plans and forecasts.

Prepare reports and presentations to present to management.

Develop methods to streamline planning, forecasting, and reporting of actuals.

Identify areas of risk and opportunity and formulate actions to address them.

Investigate variances and document explanations to present to management.
Cost Innovation Tracking, Reporting, & Support
Provide support to leaders under the Vice President – Global Strategic Sourcing to quantify the value of cost innovation opportunities and update calculations as needed.

Maintain and update the tracking document used to capture all opportunities.

Report on the opportunities as requested.

Participate in meetings to review the opportunities with stakeholders and finance approvers.
Category Analytical Support
In the categories under the Vice President – Global Strategic Sourcing, provide analytical support as needed.
Accounts Payable KPIs
Using existing tools, analyze KPIs and provide an executive-level summary to leadership regularly, including any key recommendations.
QUALIFICATIONS
Bachelor's degree in finance or accounting.

3-5 years of experience in financial roles, including financial planning, accounting, and analytics.

Proficiency in Microsoft Office Suite and Oracle. Experience with Hyperion and Tableau preferred.

Experience in a large public or private company or large public accounting firm.

Direct experience in a large corporation.

High energy and team player.

Strong understanding of accounting principles and issues.

Ability to interface independently and effectively with peers in other departments and brands within the organization and with all levels of the organization.

Excellent written and verbal communication skills.

Creative thinker and solution oriented.

Ability to learn quickly in a fast-paced, rapidly changing environment.

"Hands-on" style and detail-oriented approach to analysis preparation and/or review.

Strong analytical and organizational skills to analyze, evaluate, and support rapid decision-making.

Uncompromising personal integrity and respect for all individuals.

Ability to handle multiple tasks concurrently, manage time effectively, prioritize, and meet deadlines.

Self-motivated with ability to work independently or as part of a team.

Detail-oriented, with a high degree of accuracy in work product.
Software Experience and Skills
Superior skills with analytical and financial analysis tools, especially Microsoft Excel.

Strong proficiency with data querying and manipulation.

Strong proficiency with PowerPoint to create meaningful presentations for recipients from peers to the executive level.

Oracle Financial Systems experience and knowledge strongly preferred.

Tableau and Power BI experience highly desired.

Hyperion Planning and Hyperion Essbase experience preferred.
About Us
Carnival Cruise Line is the most popular cruise brand in North America and operates a fleet of ships designed to foster exceptionally safe, fun and memorable vacation experiences at an outstanding value. Our employees have a responsibility to be accountable for all actions. We consider the environment in all aspects of our business and have a responsibility to put safety and sustainability first. We live and share a positive attitude which is based on fostering an environment of inclusion, trust, a willingness to listen, openness and integrity. Doing this helps us to achieve our ultimate goal, which is to include FUN in everything we do! Speaking of fun, we are officially certified as a Great Place to Work aboard our ships as well as in our global corporate headquarters!
Carnival Corporation & plc and Carnival Cruise Line is an equal employment opportunity/affirmative action employer. In this regard, it does not discriminate against any qualified individual on the basis of sex, race, color, national origin, religion, sexual orientation, age, marital status, mental, physical or sensory disability, or any other classification protected by applicable local, state, federal, and/or international law.
Benefits as a member of Carnival's Team:
A comprehensive benefit program which includes medical, dental and vision plans
Additional programs include company paid term life insurance and disability coverage and a 401(k) plan that includes a company match
Employee Stock Purchase plan
Paid vacation and sick time
Cruise benefits
An on-site fully accredited preschool educational program located at our Doral campus
An on-site Wellness Center and Health clinic at our Doral campus
To view a copy of Carnival's FMLA, EEO and EPPA posters please visit: (click or copy and paste link into your browser)
Apply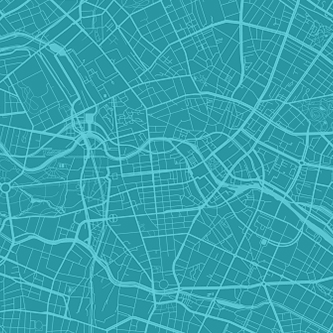 Explore Our United States Location
View Map