Carnival Cruise Line
Sr. Analyst Booked Guests Ecommerce (Hybrid)
Job ID 3863
Date posted 05/13/2022
City Miami
State FL
Country United States
Job Type Full Time
Job Description
We are seeking an Sr. Analyst of Booked Guests Ecommerce. This position supports the promotion of a data-driven culture within the E-commerce & Guest Technology team, providing reporting and insights to drive sound resource allocation and business decisions. This individual supports multiple channels in the evaluation of marketing campaigns, product launches, and development releases, with a focus on impacts to web traffic, web conversion, and revenue. Collaborate with team members to maintain, develop, execute, and analyze marketing actions, optimizing recommendations and influencing channel owners and executive team members on a periodic basis. The ideal candidate must have a minimum 4 years of work experience (or equivalent academic experience) with extensive hands-on experience with SQL.
ESSENTIAL FUNCTIONS
Business intelligence
Develop, automate, and maintain the cross-channel real-time dashboards and static reports that help marketers focus on what is important or what are outliers that require action
Advanced Analytics & Predictive modeling
Analyze and develop site path analysis with emphasis on increased conversion and ROI.

Suggest A/B testing scenarios and manage statistical analysis and reporting process.

Collate and develop best practices on building, testing and deploying predictive models. Example includes but not limited to: eDM optimization, paid media optimization, customer journey analysis, social media analysis, customer segmentation model, personalization/preference model, etc.

Maximize the use of state-of-the-art technologies and advanced analytics (A.I., Machine Learning, Data Mining, etc.) to implement predictive models, decision engines, marketing metrics, and marketing strategies for properties in North America.

Monitor the results of the productionalized advanced analytical models and develop triggers to identify when model performance is outperforming and/or underperforming against criteria

Perform data visualization to explore unhypothesized trends and relationships in the data
Channel Performance Analysis & Strategic Planning
Challenge the way we do business through application of advanced analytics to integrate insights in the operational workflow

Develop reporting based on unique KPIs for each channel that will show the performance relative to our goals

Communicate to channel owners and executive leadership the channel performance relative to goals

Participate in strategic discussions across channels to understand optimization opportunities and how they impact performance, provide recommendations and influence decisions.

Help to drive recommendations on specific KPIs that may differ across channels and develop reporting around those metrics

Develop projections based on current performance and additional dashboard/reporting that will help guide channel owners to make better decisions
QUALIFICATIONS
Bachelor's Degree and/or Master's Degree in 

Computer Science, Computer Engineering, EE, EEE, Statistics, Math, Industrial Engineering, Operational Research, Physics, Economics, Finance, Financial Engineering, or related fields.

Minimum 4 years of work experience (or equivalent academic experience). Experience in travel, hospitality, financial services or internet/mobile industries is a plus.

Experience working in a corporate environment that required planning amongst cross-functional business units.

Experience or interest in Cruise Industry/marketing.

2- 4+ years hands-on experience with SQL.

1+ years hands-on experience with R/Python/Java.

Experience with SAS is a plus.

Good understanding in basic Statistics and Math is required. 

Experience with Adobe Analytics or Google Analytics is a plus

Experience with Insite, Tealium, or similar tagging tools is a plus

Experience with Adobe Test & Target, Optimizely, or similar testing tools is a plus

Direct involvement in working with large volumes of data and building, deploying and measuring (a) predictive analytics models (i.e. SVM, decision tree, clustering, logistic regression, linear and non-linear regression), (b) test/control offers, and (c) real-time marketing rules; experience with US and Asian markets preferred.

Experience in applying business automation and predictive analytics in the travel & entertainment industries or ecommerce or marketing is a plus.

Understanding of Web/Marketing Technology is a plus.

Understanding and/or hands-on experience with GCP, AWS, Hadoop, Spark is a plus.

Self-motivated, proactive, and confident working independently. • Customer Intelligence
About Us
Carnival Cruise Line is the most popular cruise brand in North America and operates a fleet of ships designed to foster exceptionally safe, fun and memorable vacation experiences at an outstanding value. Our employees have a responsibility to be accountable for all actions. We consider the environment in all aspects of our business and have a responsibility to put safety and sustainability first. We live and share a positive attitude which is based on fostering an environment of inclusion, trust, a willingness to listen, openness and integrity. Doing this helps us to achieve our ultimate goal, which is to include FUN in everything we do! Speaking of fun, we are officially certified as a Great Place to Work aboard our ships as well as in our global corporate headquarters!
Carnival Corporation & plc and Carnival Cruise Line is an equal employment opportunity/affirmative action employer. In this regard, it does not discriminate against any qualified individual on the basis of sex, race, color, national origin, religion, sexual orientation, age, marital status, mental, physical or sensory disability, or any other classification protected by applicable local, state, federal, and/or international law.
Benefits as a member of Carnival's Team:
A comprehensive benefit program which includes medical, dental and vision plans
Additional programs include company paid term life insurance and disability coverage and a 401(k) plan that includes a company match
Employee Stock Purchase plan
Paid vacation and sick time
Cruise benefits
An on-site fully accredited preschool educational program located at our Doral campus
An on-site Wellness Center and Health clinic at our Doral campus
To view a copy of Carnival's FMLA, EEO and EPPA posters please visit: (click or copy and paste link into your browser)
Apply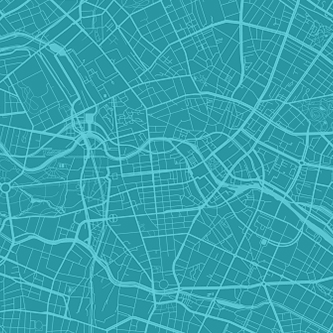 Explore Our United States Location
View Map