Carnival Cruise Line
Property Recovery Unit Agent (Onsite)
Job ID 7350
Date posted 11/19/2023
City Miami
State FL
Country United States
Job Type Full Time
Job Description
The Guest Care Property Recovery Unit Agent is responsible for communicating and responding via written correspondence and inbound/outbound calls to guests for post-cruise concerns related to Lost or Damaged Luggage (guest and crew), Lost & Found items, sort through Guest Care mail received, ensure Guest Care Accounting checks are mailed out in a timely manner, and pick up/deliver personal items and/or luggage to the mail room.
Essential Functions:
Research and service all incoming inquiries via e-mail and/or phone call related to Lost or Damaged Luggage (guest and crew) and Lost & Found items (green bags), compassionate and professional manner; provide guests with timely updates on issues that require extended research. 
Create iCare files and accurately document guest contact, issue type and detailed information regarding root cause of issues. Researching situation with the ship and/or Port Services.  Responsible for accurate compensation data entry to ensure correct refunds/credits are processed. Finalize case by providing resolution details in writing. 
Coordinate with guest and/or crew, airlines, and Port Services to arrange luggage delivery.  At times, you may need collect a shipping charge. 
Pick up/drop off Guest Care items from the Mail Room and rotate other responsibilities. 
Utilize Chargerback application to ensure guest has provided shipping charge payment for the lost & found item so you can pack and ship item.
Qualifications:
High School Diploma or GED
Some call center and/or correspondence related skill set is preferred
Proficient in Microsoft Outlook, Word/Excel
Self-starter who works well with little supervision and is highly motivated     
Must be willing and able to work Saturday shifts if there is a business need. Assigned schedules will vary and may be changed at any time based on business need. Must be willing and able to work from the Doral office.
Knowledge, Skills & Abilities:
Excellent English written/verbal communication skills
Physical Demands: Must be able to remain in a stationary position at a desk and/or computer for extended periods of time. Requires regular movement throughout CCL facilities. Must be able to lift, push and handle in excess of 50 pounds. May need to stand for long periods of time.
Travel: No or very little travel likely
Work Conditions: Work primarily in a climate-controlled environment with minimal safety/health hazard potential. Luggage and/or lost & found contents may be damp or dirty due to climate exposure and/or deemed offensive.
The hourly rate for this role is $17.00.  Offers to the selected candidates will be made on a fair and equitable basis, taking into account specific job-related skills and experience. 
At Carnival, your total rewards package is much more than your base salary. All non-sales roles participate in an annual cash bonus program, while sales roles have an incentive plan. Director and above roles may also be eligible to participate in Carnival's discretionary equity incentive plan. Plus, Carnival provides comprehensive and innovative benefits to meet your needs, including:
Health Benefits: 

Cost-effective medical, dental and vision plans
Employee Assistance Program and other mental health resources
Additional programs include company paid term life insurance and disability coverage

Financial Benefits: 

401(k) plan that includes a company match
Employee Stock Purchase plan

Paid Time Off 

Holidays – All full-time and part-time with benefits employees receive days off for 7 company-wide holidays, plus an additional floating holiday to be taken at the employee's discretion.
Vacation Time – All full-time employees at the manager and below level start with 14 days/year; director and above level start with 19 days/year.  Part-time with benefits employees receive time off based on the number of hours they work, with a minimum of 84 hours/year.  All employees gain additional vacation time with further tenure.
Sick Time – All full-time employees receive 80 hours of sick time each year.  Part-time with benefits employees receive time off based on the number of hours they work, with a minimum of 60 hours each year. 

Other Benefits 

Complementary stand-by cruises, employee discounts on confirmed cruises, plus special rates for family and friends
Personal and professional learning and development resources including tuition reimbursement
On-site preschool program and wellness center at our Miami campus
#LI-GS1
#LI-Onsite
About Us
In addition to other duties/functions, this position requires full commitment and support for promoting ethical and compliant culture. More specifically, this position requires integrity, honesty, and respectful treatment of others, as well as a willingness to speak up when they see misconduct or have concerns.
Carnival Cruise Line is the most popular cruise brand in North America and operates a fleet of ships designed to foster exceptionally safe, fun and memorable vacation experiences at an outstanding value. Our employees have a responsibility to be accountable for all actions. We consider the environment in all aspects of our business and have a responsibility to put safety and sustainability first. We live and share a positive attitude which is based on fostering an environment of inclusion, trust, a willingness to listen, openness and integrity. Doing this helps us to achieve our ultimate goal, which is to include FUN in everything we do! Speaking of fun, we are officially certified as a Great Place to Work aboard our ships as well as in our global corporate headquarters!
Carnival Corporation & plc and Carnival Cruise Line is an equal employment opportunity/affirmative action employer. In this regard, it does not discriminate against any qualified individual on the basis of sex, race, color, national origin, religion, sexual orientation, age, marital status, mental, physical orsensory disability, or any other classification protected by applicable local, state, federal, and/or international law.
Apply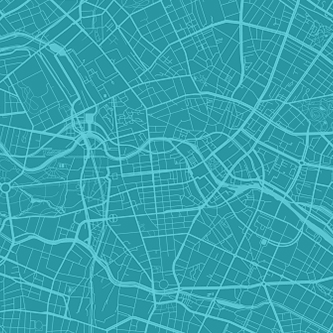 Explore Our United States Location
View Map