Carnival Cruise Line
Principal Architect, Engineer
Job ID 3841
Date posted 08/05/2022
City Miami
State FL
Country United States
Job Type Full Time
Job Description
JOB SUMMARY:
The Principle Architect is a highly technical position responsible for the analysis, design, implementation, administration, security, maintenance, and support of the company's Windows Server / Active Directory / VmWare environment. The environment is comprised of a multi-site, multi-forest Active Directory infrastructure, and supports Active Directory Sites and Services, Replication, Identity Management, SSO, and Federated Services, Azure AD/Azure AD Connect, Single Sign-on services, Microsoft-based configuration Microsoft MFA, and software update management systems, systems performance management and infrastructure management tools. The Principal Architect will serve as a technical expert and will lead and work with users and technical peer groups
ESSENTIAL FUNCTIONS:
Function as SME for Active Directory / Windows environment, provide oversight on daily activities to set priorities, function as mentor, help with problem escalation, and communicate significant problems or issues to management

Function as a technical resource regarding Active Directory / Windows issues to messaging administrators, programmers, web developers, network security engineers, database, network, systems, and managed services provider as well as implementation teams

Participate in the identification of vulnerabilities and their mitigation, analysis and re-design of existing infrastructure systems and services

Perform first build of infrastructure and transition to managed service provider when required, creating and sunsetting of domains

Perform capacity planning, upgrades, and expansion of Active Directory environment

Conducts independent platform assessments and develops procedures to confirm or establish that standards are implemented correctly and are effective

Act as the highest level of architecture engineering escalation and approval for issues encountered by managed service provider

Understand advances and changes in the technology industry and work directly with equipment manufactures to assess new AD technologies

Participate in the development of system solution standards. Provide Capital Expenditure Request level hardware, software, license, and labor estimate detail for projects
QUALIFICATIONS:
Bachelors Degree 

Information Technology, MCSA, MCSE preferred

10+ years hands on experience with Windows Server, Active Directory Sites and Services, Active Directory Security, Replication, Identity Management, SSO, and Federated Services, Azure AD/Azure AD Connect

Cloud(AWS, GCP, Azure), virtualization technologies, networking, load balancing, DNS, CITRIX, disaster recovery

Experience working in a large company with multiple sites some in a disconnected environment

Windows Operating Systems, Windows Active Directory, DNS, DHCP, Windows PowerShell, SCCM, VmWare, high availability, , windows clustering service, networking concepts, technical documentation skills. Server hardware (DELL/EMC)
ETHICS & COMPLIANCE:
In addition to other duties/functions, this position requires full commitment and support for promoting ethical and compliant culture. More specifically, this position requires integrity, honesty, and respectful treatment of others, as well as a willingness to speak up when they see misconduct or have concerns.
About Us
Carnival Cruise Line is the most popular cruise brand in North America and operates a fleet of ships designed to foster exceptionally safe, fun and memorable vacation experiences at an outstanding value. Our employees have a responsibility to be accountable for all actions. We consider the environment in all aspects of our business and have a responsibility to put safety and sustainability first. We live and share a positive attitude which is based on fostering an environment of inclusion, trust, a willingness to listen, openness and integrity. Doing this helps us to achieve our ultimate goal, which is to include FUN in everything we do! Speaking of fun, we are officially certified as a Great Place to Work aboard our ships as well as in our global corporate headquarters!
Carnival Corporation & plc and Carnival Cruise Line is an equal employment opportunity/affirmative action employer. In this regard, it does not discriminate against any qualified individual on the basis of sex, race, color, national origin, religion, sexual orientation, age, marital status, mental, physical or sensory disability, or any other classification protected by applicable local, state, federal, and/or international law.
Benefits as a member of Carnival's Team:
A comprehensive benefit program which includes medical, dental and vision plans
Additional programs include company paid term life insurance and disability coverage and a 401(k) plan that includes a company match
Employee Stock Purchase plan
Paid vacation and sick time
Cruise benefits
An on-site fully accredited preschool educational program located at our Doral campus
An on-site Wellness Center and Health clinic at our Doral campus
To view a copy of Carnival's FMLA, EEO and EPPA posters please visit: (click or copy and paste link into your browser)
#CC#
Apply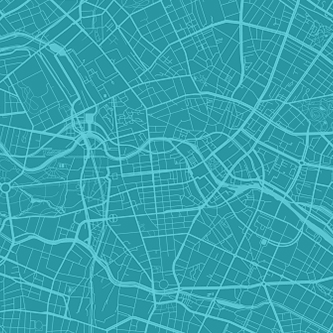 Explore Our United States Location
View Map