Carnival Cruise Line
Planning & Performance Analyst Jr (Contractor)
Job ID req12860
Date posted 10/05/2020
Date closes
City Florida
State Florida
Country I
Job Type
Planning & Performance Analyst Jr (Contractor)<br>

We are seeking a Planning & Performance Analyst Jr to temporarily supplement our team.
The Project Performance Analyst/ Jr. Planner position requires to provides day to day support on dry-dock projects to project planner, project manager and team supervisors to ensure assigned projects are properly organized, assigned and tracked throughout their lifecycle. The Project Analyst must have a strong working knowledge of project management and finance systems in order to perform the functions of the role.
Essential Functions:
Supports the dry-dock project management office on project administration and process improvements

Proficient in MS office package specifically MS project, MS Excel and MS PowerPoint to support with updates from vendors if not received in the format requested

Performs regular updating, record keeping and archiving of files (project budget, schedule, and logistics) using the standard document management system

Maintain proper levels of quality control and manage document control on all project as required; including paper and electronic filing and record keeping

Proficient in Excel for**

Extracting information from on daily yard bill, variation order, tableau file, info ship

Support needed for meetings and project updates

During dry-dock updating inspection and punch list items with knowledge of project requirements and daily completion status

Proficient in PowerPoint and support the planners in creating presentation for dry-docks

Provide support during DD for inspection of venues as needed and work closely with DDPMO to ensure timely status updates are received from PMs and vendors

Provide support with meeting minutes and flag any follow-up items to the planners on pending actions as needed

Provide support to planners for tracking project progress against milestones, budget and other guidelines

Review and document the requirements of a project throughout its lifecycle

Plays an active role in project analysis, project work flow and assists in the preparation of deliverables to achieve defined objectives

Utilizes data gathering tools, templates and methods to analyze and consolidate data needed for project requirements

Provide support in ensuring the entire dry-dock team completes the project within its planned scope and schedule. Work with project team to proactively identify issues and workable solutions affecting project results and profitability.

Support with consolidating necessary dry-dock project information into the financial work package files to allow for accurate project accounting and information.

Supports with scheduled dry-dock meetings (project kick-off, status meeting, progress review, yard meetings, etc.)

Perform and adapt to other duties related to supporting dry-dock project management office

Works with cross functional teams to ensure correct intake of information, and approval / alignment across all key stakeholders

Highly organized and demonstrates ability to work effectively in multi-tasking environment with high volume workload and tight deadlines

Optional - AutoCAD and ship's GA knowledge to provide support with drawings to be superimposed on GA with a layer for each item.
Qualifications
At least three to five years of working experience with bachelor's degree in Finance/ Engineering/ Architecture or equivalent degree/experience

Strong communication and problem-solving skills.

Ability to effectively manage multiple projects and coordinate activities in a team environment.

Fully conversant in usual IT software (office, project, dry dock specific software)

Fluent in written and spoken English. Additional languages are welcome.

Able to find solutions and initiatives to solve technical issues at the safest, economical and fastest way.

Dynamic and proactive working in team spirit in an important department to serve with his /her expertise the whole group

Analytical with excellent technical and commercial abilities for negotiation with shipyards and sub-contractors

Demonstrated ability to work independently and follow through on assignments

Strong project management skills, often management of more than one project simultaneously

Strong project management, presentation and interpersonal skills

Optional - Ability to proficiently use Auto-CAD is an asset

 
#CCL
Apply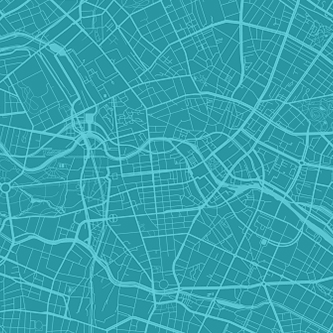 Explore Our United States Location
View Map