Carnival Corporation
Manager, Planning & Change
Job ID 2826
Date posted 01/14/2022
City Miami
State FL
Country United States
Job Type Full Time
Job Description
We are seeking a Planning & Change Manager!
Managing organizational change grows increasingly complex in a global business environment.  The role of Manager Planning & Change will lead the change management process in support of an innovative, large-scale strategic project, called the Maritime Asset Strategic Transformation (MAST) Project, that will transform how Carnival will manage our shipboard assets across our nine brands. The role will deliver the business case for change, set the vision and plot the roadmap for moving from current to future state outcomes, reporting on Key Performance Indicator (KPI) milestone achievements to stakeholders. Essential to the role will be to collaborate with and lead cross-functional teams to achieve timely results.
Primary responsibilities include:
Change Management Strategy and associated process implementation

Planning and Project Management and Analytics

Reporting of project progress to senior stakeholders including MAST Steerco

Capabilities and Training of ship/shoreside teams in readiness for change
Essential Functions:
Change Management Strategy and Operations

Develop change management strategies to align with organizational goals

Engage organizational leadership to commit to and sponsor change

Identify current state operational and process improvement opportunities

Conduct change readiness assessment of business, operations, process, and systems

Lead and execute change management efforts (e.g., communication, training, job aides) to ensure understanding and change adoption.

Develop appropriate mitigation readiness strategies to advance sustainable change

Ensure organizational and employee performance change capability

Project Management & Analytics

Define and measure value to organization, people, and other stakeholders through Key Performance Indicators (KPIs)

Perform analysis of needed change and measure proposed solution against impact to business continuity

Create detailed roadmap from current to future state along with gap and risk analysis including contingency plans

Capabilities and Training

Partner with the project team to develop training strategy and programs leveraging a fluent understanding of current training/skills gaps across the organization

Maintain and ensure execution of relevant training program across the organization.

Partner with internal training resources or external vendors to develop the training materials and to coordinate the deployment of the training

Monitor the effectiveness of the training and recommend adjustments as needed

Lead change management efforts to ensure that the new approach to Capabilities and Training is understood and applied by relevant employees

Systems Strategy

Partner with our Brand and IT stakeholders to implement Change solutions successfully (on-time, on-budget, and meeting all business requirements)

Develop and Lead change management strategy (e.g., communication, training, job aides) to ensure understanding and adoption of new systems and associated processes.

Lead Governance strategy for Maritime Systems, ensuring excellence with IT support and Systems Administration teams currently responsible for the day to day management (user/ access management, troubleshooting, enhancements, etc.)
Essential Functions:
Bachelor's Degree

in Management, Business, Engineering or Project Management/Lean and Change Management preferred.   

Other continuing education/certificates (especially in organizational change management) desirable

6 to 9 years prior experience in project/change management with success in current job applying one or more of these capabilities.     

Technical competence in key Change Management capabilities in the cruise line industry   

Project Management Skills  

Strong organizational and planning skills

Advanced project management tools and resources

Ability to lead project work streams from planning through implementation

Effective in managing project resources, budgets, planning and forecasting

Ability to appropriately manage risks and issues

Leadership Skills

Excellent communication including business and technical writing, presentation, training, and public speaking

Ability to work under pressure with competing priorities in a fast-paced global environment

Ability to create an environment of trust, encourage collaboration, promote inclusion, and lead by example
About Us
Carnival Cruise Line is the most popular cruise brand in North America and operates a fleet of ships designed to foster exceptionally safe, fun and memorable vacation experiences at an outstanding value. Our employees have a responsibility to be accountable for all actions. We consider the environment in all aspects of our business and have a responsibility to put safety and sustainability first. We live and share a positive attitude which is based on fostering an environment of inclusion, trust, a willingness to listen, openness and integrity. Doing this helps us to achieve our ultimate goal, which is to include FUN in everything we do! Speaking of fun, we are officially certified as a Great Place to Work aboard our ships as well as in our global corporate headquarters!
Carnival Corporation & plc and Carnival Cruise Line is an equal employment opportunity/affirmative action employer. In this regard, it does not discriminate against any qualified individual on the basis of sex, race, color, national origin, religion, sexual orientation, age, marital status, mental, physical or sensory disability, or any other classification protected by applicable local, state, federal, and/or international law.
Benefits as a member of Carnival's Team:
A comprehensive benefit program which includes medical, dental and vision plans
Additional programs include company paid term life insurance and disability coverage and a 401(k) plan that includes a company match
Employee Stock Purchase plan
Paid vacation and sick time
Cruise benefits
An on-site fully accredited preschool educational program located at our Doral campus
An on-site Wellness Center and Health clinic at our Doral campus
To view a copy of Carnival's FMLA, EEO and EPPA posters please visit: (click or copy and paste link into your browser)
Apply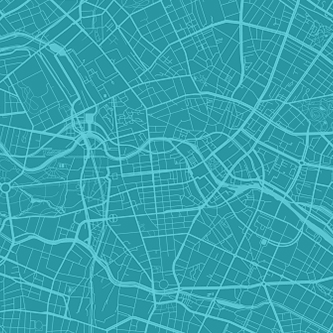 Explore Our United States Location
View Map