Carnival Cruise Line
Office Services Assistant (CCL)
Job ID 6223
Date posted 05/25/2023
City Miami
State FL
Country United States
Job Type Full Time
Job Description
Provides project support to the Facilities & Employee & Office Services team. Position assists in overseeing Building Facilities, Mailroom & other Ancillary Services. Interfaces with internal employees and external vendors coordinating and scheduling various activities. This function will assist in problem solving to achieve maximum resolution related to operations of the department.                      
JOB FUNCTIONS:
Work closely with Sr. Manager of Building Facilities in establishing and tracking project schedules and budgets, tracking mailroom metrics, supports all on site services as needed; examples include planning continuous improvement by researching efficient systems and best practices in order to streamline processes.
Assist in RFP exercises offering support for vendor selection and integration of said vendors; examples include change out of vendors who provide onsite support.
Lead the Wellness program onsite in collaboration with Benefits & outside vendors. Plan & execute virtual & in-person events related to Wellness.
Provide updates to Sr. Manager of Building Facilities on a range of project activities (construction, service & events). Responsible for updating project timelines liaising with Facilities & Employee Services team. Supports in adhering to compliance and operational goals contained within the department; examples include maintaining site signage – interior & exterior. Responsible for input of work orders as needed in the online work order system as issues are reported through users onsite.
Will work with internal social media outlets to promote environmental, facilities projects, events, and happenings around the sites to drive employee engagement; examples include administrator for Instagram and the Facilities app.
Keep track of onsite Environmental Recycling efforts; update data to be shared with Corporate Environmental.
Team attendance and PTO recorded accurately for Office Services team members in Kronos.
QUALIFICATIONS:
High school diploma required.
2+ years of Project Management, Facilities and/or Event coordinator experience
Multi-tasking, problem solver, high energy
MS Office, Excel, PowerPoint or other presentation software, MS outlook, Kronos & Adobe Photoshop a plus.
The range for this role's base hourly rate is $17.00 - $20.00.  Offers to select candidates will be made on a fair and equitable basis, taking into account specific job-related skills and experience. 
At Carnival, your total rewards package is much more than your base salary. All non-sales roles participate in an annual cash bonus program, while sales roles have an incentive plan.  Management roles are also eligible for an additional vesting equity plan.  Plus, Carnival provides comprehensive and innovative benefits to meet your needs, including:
Health Benefits:

Cost-effective medical, dental and vision plans
Employee Assistance Program and other mental health resources
Additional programs include company paid term life insurance and disability coverage.

Financial Benefits:

401(k) plan that includes a company match.
Employee Stock Purchase plan

Paid Time Off

Holidays – All full-time and part-time with benefits employees receive days off for 7 company-wide holidays, plus an additional floating holiday to be taken at the employee's discretion.
Vacation Time – All full-time employees at the manager and below level start with 14 days/year; director and above level start with 19 days/year.  Part-time with benefits employees receive time off based on the number of hours they work, with a minimum of 84 hours/year.  All employees gain additional vacation time with further tenure.
Sick Time – All full-time employees receive 80 hours of sick time each year.  Part-time with benefits employees receive time off based on the number of hours they work, with a minimum of 60 hours each year. 

Other Benefits

Complementary stand-by cruises, employee discounts on confirmed cruises, plus special rates for family and friends.
Personal and professional learning and development resources including tuition reimbursement.
On-site preschool program, wellness center, and health clinic at our Miami campus.
About Us
In addition to other duties/functions, this position requires full commitment and support for promoting ethical and compliant culture. More specifically, this position requires integrity, honesty, and respectful treatment of others, as well as a willingness to speak up when they see misconduct or have concerns.
Carnival Cruise Line is the most popular cruise brand in North America and operates a fleet of ships designed to foster exceptionally safe, fun and memorable vacation experiences at an outstanding value. Our employees have a responsibility to be accountable for all actions. We consider the environment in all aspects of our business and have a responsibility to put safety and sustainability first. We live and share a positive attitude which is based on fostering an environment of inclusion, trust, a willingness to listen, openness and integrity. Doing this helps us to achieve our ultimate goal, which is to include FUN in everything we do! Speaking of fun, we are officially certified as a Great Place to Work aboard our ships as well as in our global corporate headquarters!
Carnival Corporation & plc and Carnival Cruise Line is an equal employment opportunity/affirmative action employer. In this regard, it does not discriminate against any qualified individual on the basis of sex, race, color, national origin, religion, sexual orientation, age, marital status, mental, physical orsensory disability, or any other classification protected by applicable local, state, federal, and/or international law.
Apply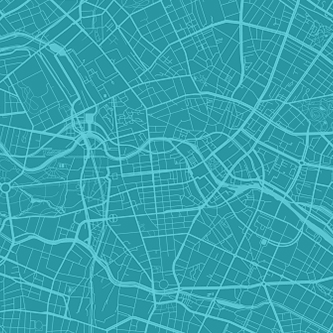 Explore Our United States Location
View Map