Carnival Corporation
Marine System Engineer Sr
Job ID 3648
Date posted 04/15/2022
City Miami
State FL
Country United States
Job Type Full Time
Job Description
The Senior Systems Engineer's role is to ensure the stability, integrity, and efficient operation of the in- house information systems that support core organizational functions particularly related to technical drawings and documentation, including automation interface and data transition accuracy and reliability. This is achieved by monitoring, maintaining, supporting, and optimizing all networked software and associated integrated systems. In this role, he/she will be responsible to oversee and lead advanced technical deliverable for ships in operation, where new remote monitoring system are been installed. As a Sr. Engineer in the, in collaboration with other leaders and department, you will contribute towards development of efficient and optimized strategies for execution, to be implemented across fleet.
ESSENTIAL FUNCTIONS
Project management: create, modify analyze and collaborate actively on project preparation, new integration standardization, budgeting and cost control.

Support onboard the reliability of the instrument suggesting action for preventive maintenance.

Training onboard crew, about specific equipment, improving the level of alert and maximizing the usage of the investments already in asset. 

Remote monitoring and engaging Ship and Brands technical operation Structure. Provide technical guidance and assistance to other IS Engineers and IS Administrators. 

Documents complex procedures and troubleshooting procedures related to systems/networks software and hardware.

Analyze data performance and support with new KPI necessary to evaluate return of investment and additional savings.

Engaging with development and discussion new technology and green solution application; prototype, pilots and testing with the goal of enhancing performance.
QUALIFICATIONS
Minimum B.S. in Engineering or Professional Engineering License.

7+ years' experience in Systems Engineering.

Project management experience or MS a plus. 

This position requires the ability to author clear and concise documentation and possess solid presentation and communication skills.

Good analytical and strong problem-solving skills.

Effectively evaluates information/data to make decisions.

Work independently to meet deadlines and handle multiple priorities and projects simultaneously.

Must be self-motivated.     
About Us
Carnival Cruise Line is the most popular cruise brand in North America and operates a fleet of ships designed to foster exceptionally safe, fun and memorable vacation experiences at an outstanding value. Our employees have a responsibility to be accountable for all actions. We consider the environment in all aspects of our business and have a responsibility to put safety and sustainability first. We live and share a positive attitude which is based on fostering an environment of inclusion, trust, a willingness to listen, openness and integrity. Doing this helps us to achieve our ultimate goal, which is to include FUN in everything we do! Speaking of fun, we are officially certified as a Great Place to Work aboard our ships as well as in our global corporate headquarters!
Carnival Corporation & plc and Carnival Cruise Line is an equal employment opportunity/affirmative action employer. In this regard, it does not discriminate against any qualified individual on the basis of sex, race, color, national origin, religion, sexual orientation, age, marital status, mental, physical or sensory disability, or any other classification protected by applicable local, state, federal, and/or international law.
Benefits as a member of Carnival's Team:
A comprehensive benefit program which includes medical, dental and vision plans
Additional programs include company paid term life insurance and disability coverage and a 401(k) plan that includes a company match
Employee Stock Purchase plan
Paid vacation and sick time
Cruise benefits
An on-site fully accredited preschool educational program located at our Doral campus
An on-site Wellness Center and Health clinic at our Doral campus
To view a copy of Carnival's FMLA, EEO and EPPA posters please visit: (click or copy and paste link into your browser)
Apply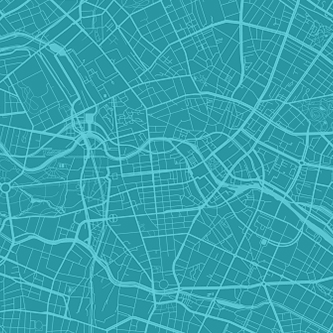 Explore Our United States Location
View Map