Carnival Cruise Line
Loyalty Marketplace Manager
Job ID 4417
Date posted 08/05/2022
City Miami
State FL
Country United States
Job Type Full Time
Job Description
We are seeking a Loyalty Marketplace Manager. The Loyalty Marketplace manager will lead the execution of the loyalty core program, all the loyalty related promotions and all the loyalty partnerships in the loyalty system. This position will own and ensure that the marketplace is effectively well setup and that we are managing all the risks related to the $400M+ loyalty marketplace accounting for revenues and charges. We expect that this position can work well and collaborate not only within our loyalty team, but with all the shoreside departments and external business partners
ESSENTIAL FUNCTIONS:
Manages and owns the Loyalty system, develop framework for offers and rewards, conceptualize all dimensions of the system and ensure that the settings reflect the published rules of the loyalty program.

Partners with stakeholders in revenue management, casino, onboard revenue, guest technology and operations to determine and plan Loyalty offers that are practical, cohesive, integrated, and profitable to effectively generate demand and eliminate unsustainable operational complexities

Sources and evaluates new partnerships, build, and maintain relationships and   negotiate terms and fees to execute partnership agreements and joint offers with third parties.

Leads quality assurance of all offers and programs that leverage the loyalty program points and qualification mechanisms 

Develops and implements initiatives that improve profitability, lead to sustainable competitive advantages and influence/promote innovation throughout the organization

Drive new culture for Loyalty developing an internal marketplace for teams to purchase rewards to guests in the form of offers, socialize the model, design operational changes need to deliver, and obtain buy-in through change management and innovation.
QUALIFICATIONS:
Bachelor's Degree

Business, Marketing, Economics

A minimum of 6 years of experience in a variety of increasingly responsible positions with proven P&L responsibility, managing a revenue and / or exposed to a variety of industries.  Experience with Loyalty Preferred

Good system knowledge and strong analytical skills

Marketing, technology

Manage a complex system that will execute a large portion of the commercial promotions in the company. Quality assurance, testing and ability to coordinate across departments
About Us
Carnival Cruise Line is the most popular cruise brand in North America and operates a fleet of ships designed to foster exceptionally safe, fun and memorable vacation experiences at an outstanding value. Our employees have a responsibility to be accountable for all actions. We consider the environment in all aspects of our business and have a responsibility to put safety and sustainability first. We live and share a positive attitude which is based on fostering an environment of inclusion, trust, a willingness to listen, openness and integrity. Doing this helps us to achieve our ultimate goal, which is to include FUN in everything we do! Speaking of fun, we are officially certified as a Great Place to Work aboard our ships as well as in our global corporate headquarters!
Carnival Corporation & plc and Carnival Cruise Line is an equal employment opportunity/affirmative action employer. In this regard, it does not discriminate against any qualified individual on the basis of sex, race, color, national origin, religion, sexual orientation, age, marital status, mental, physical or sensory disability, or any other classification protected by applicable local, state, federal, and/or international law.
Benefits as a member of Carnival's Team:
A comprehensive benefit program which includes medical, dental and vision plans
Additional programs include company paid term life insurance and disability coverage and a 401(k) plan that includes a company match
Employee Stock Purchase plan
Paid vacation and sick time
Cruise benefits
An on-site fully accredited preschool educational program located at our Doral campus
An on-site Wellness Center and Health clinic at our Doral campus
To view a copy of Carnival's FMLA, EEO and EPPA posters please visit: (click or copy and paste link into your browser)
#CC#
Apply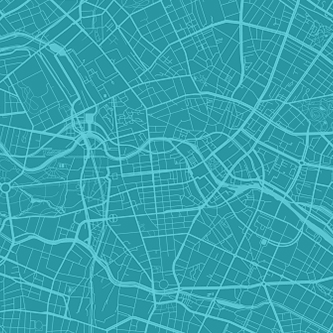 Explore Our United States Location
View Map