Carnival Cruise Line
Generalist, Human Resources
Job ID 4185
Date posted 06/21/2022
City Miami
State FL
Country United States
Job Type Full Time
Job Description
The HR Generalist position primarily focuses on Employee Relations including the handling of investigations from beginning to end, thorough knowledge of ADA and Employment Laws and Conflict Management Resolution best practices.  The position will support the assigned client group along, work closely with other HR professionals within the HR team and collaborate with other function disciplines such as L&D, Total Rewards, Payroll Operations, HR Technology, Legal, etc.
Additionally, this position will work closely with the Director, HRBP and others from their direct team to support organizational restructuring and design, annual initiatives (i.e. Performance Management; Compensation) and DEI & Culture support initiatives.    
ESSENTIAL FUNCTIONS:
Support business with resolution of employee issues, investigations, ADA, career counseling and leadership coaching.  Advise the business on regulatory employment law (in concert with Legal).  

Work closely with the Director, HRBP to develop and refine HR strategies to respond the changing business needs. Identify and utilize HR metrics (i.e. workforce data and trends, turnover, etc.) to diagnose and proactively address or anticipate potential challenges to the business. Partner with the HR team and leaders to formulate business plans, strategic workforce planning objectives and human resources guidelines for client groups. This position will be directly responsible for client group(s) within the larger group.

Partner with the Talent Acquisition Team, Finance and business leaders to facilitate hiring plans and forecasts.  Partner with business leaders on assessment of talent, succession planning and key talent movements. 

Partner with leaders on small to large scale organizational realignments and other change management initiatives (i.e. reductions in force, mergers and acquisitions and other workforce actions).

Facilitate annual business initiatives to include the performance management, year-end compensation planning process and employee engagement, and talent management.        
QUALIFICATIONS:
Bachelor's degree in Human Resources Management or related field preferred

SHRM Certification a plus

Minimum 2-3 years of experience in a functional human resources role; with minimum 2 years of proven Employee Relations experience including ADA; Organizational Restructuring & Design

Proficiency in Microsoft 365 Office Suite and Visio
About Us
Carnival Cruise Line is the most popular cruise brand in North America and operates a fleet of ships designed to foster exceptionally safe, fun and memorable vacation experiences at an outstanding value. Our employees have a responsibility to be accountable for all actions. We consider the environment in all aspects of our business and have a responsibility to put safety and sustainability first. We live and share a positive attitude which is based on fostering an environment of inclusion, trust, a willingness to listen, openness and integrity. Doing this helps us to achieve our ultimate goal, which is to include FUN in everything we do! Speaking of fun, we are officially certified as a Great Place to Work aboard our ships as well as in our global corporate headquarters!
Carnival Corporation & plc and Carnival Cruise Line is an equal employment opportunity/affirmative action employer. In this regard, it does not discriminate against any qualified individual on the basis of sex, race, color, national origin, religion, sexual orientation, age, marital status, mental, physical or sensory disability, or any other classification protected by applicable local, state, federal, and/or international law.
Benefits as a member of Carnival's Team:
A comprehensive benefit program which includes medical, dental and vision plans
Additional programs include company paid term life insurance and disability coverage and a 401(k) plan that includes a company match
Employee Stock Purchase plan
Paid vacation and sick time
Cruise benefits
An on-site fully accredited preschool educational program located at our Doral campus
An on-site Wellness Center and Health clinic at our Doral campus
To view a copy of Carnival's FMLA, EEO and EPPA posters please visit: (click or copy and paste link into your browser)
#CC#
Apply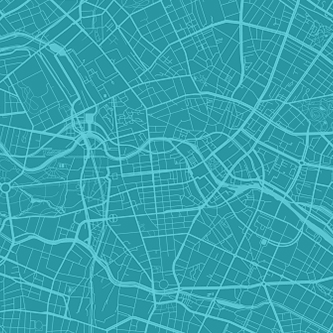 Explore Our United States Location
View Map