Carnival Corporation
Finance Attorney
Job ID req12845
Date posted 09/02/2020
Date closes
City Miami
State Florida
Country US
Job Type
Company:
CARNIVAL CORPORATION & PLC</font>
Area of Interest:
Legal
Location:
Miami
State:
Florida
Job Title:
Finance Attorney
Job Description:
We are seeking a Finance Attorney to support our corporate line of 10 brands. This individual will provide high quality, experienced legal advice to senior business leaders to assist in representing the corporation on sophisticated banking and other financial transactions.  This position requires working independently and autonomously, with minimal supervision while working directly with senior business leaders both at the Company and its operating units.  Ideal individuals will be sensitive to dealing with matters that are highly confidential.  It requires significant expertise representing U.S. public companies, and UK public companies in financing transactions.
Essential Functions:
Draft, review and negotiate financing transaction agreements, including export credit facilities for newbuilds, syndicated loan facilities (including the Company's main syndicated revolving credit facility), debt offerings bilateral bank loan transactions and intercompany loan arrangements.
Handle financing related matters associated with vessel deliveries, including export credit drawdowns and non-export credit delivery matters.
Provide support to the Treasury department in the legal review and negotiation of all ISDA agreements, and monitor and ensure compliance with derivatives regulations in various jurisdictions.
Support to the Treasury department in the legal review and negotiation of bonding facilities, and assist with periodic letter of credit issuances.
Ensure compliance with the terms of facilities in the debt portfolio, including quarterly monitoring via internal debt compliance program.
Handle the legal review and negotiation of various bank account related contracts and documents.
Draft, review and negotiate other financing related documents and contracts as needed, and provide legal advice, support and assistance on corporate business transactions and projects.
Handle other projects as requested by General Counsel.
Qualifications:
A Juris Doctor (JD) from accredited U.S. law school, with strong academic background
License to practice law.
6-8 years of in house or top-tier law firm experience as a corporate attorney, with significant expertise representing U.S. public companies, and UK pubic companies a plus
Ability to work well independently as well as cooperatively and efficiently with internal colleagues and outside legal advisors.  Ability to manage numerous challenging work assignments simultaneously in fast-paced environment
Excellent decision-making and problem-solving skills and demonstrated maturity and good judgment
Team player who has the ability to build rapport with a diverse range of business and legal partners
Excellent oral and written communication skills and attention to detail.
Ability to speak, read, write and understand English.
Excellent computer skills.
Benefits as a member of Carnival's Team:
A comprehensive benefit program which includes medical, dental and vision plans

Additional programs include company paid term life insurance and disability coverage and a 401(k) plan that includes a company match

Tuition Reimbursement

Employee Stock Purchase plan

Paid vacation and sick time

Cruise benefits

An on-site fully accredited preschool educational program located at our Doral campus

An on-site Wellness Center and Health clinic at our Doral campus
About Carnival Corporation & plc
Carnival Corporation & plc is a global cruise company and one of the largest vacation companies in the world. Our portfolio of leading cruise brands includes Carnival Cruise Line, Holland America Line, Princess Cruises and Seabourn in North America; P&O Cruises, and Cunard Line in the United Kingdom; AIDA in Germany; Costa Cruises in Southern Europe; and P&O Cruises in Australia. Our employees have a responsibility to be accountable for all actions. We consider the environment in all aspects of our business and have a responsibility to put safety and sustainability first. We live and share a positive attitude which is based on fostering an environment of inclusion, trust, a willingness to listen, openness and integrity.
Carnival Corporation & plc and Carnival Cruise Line is an equal employment opportunity/affirmative action employer. In this regard, it does not discriminate against any qualified individual on the basis of sex, race, color, national origin, religion, sexual orientation, age, marital status, mental, physical or sensory disability or any other classification protected by applicable local, state, federal and/or international law.

To view a copy of Carnival's FMLA, EEO and EPPA posters please visit: (copy and paste link into your browser).


https://www.dol.gov/sites/dolgov/files/WHD/legacy/files/fmlaen.pdf
https://www.dol.gov/ofccp/regs/compliance/posters/pdf/eeopost.pdf
https://www.dol.gov/sites/dolgov/files/WHD/legacy/files/eppac.pdf
https://www.dol.gov/ofccp/regs/compliance/posters/pdf/OFCCP_EEO_Supplement_Final_JRF_QA_508c.pdf

req12845

#ABG
Apply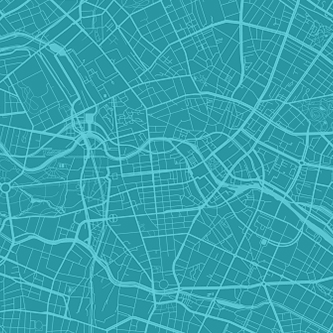 Explore Our United States Location
View Map