Carnival Corporation
Director Sr, Global Tax (ABG)
Job ID req12911
Date posted 11/03/2020
Date closes
City Miami
State Florida
Country US
Job Type
Company:
CARNIVAL CORPORATION & PLC</font>
Area of Interest:
Finance
Location:
Miami
State:
Florida
Job Title:
Director Sr, Global Tax (ABG)
Job Description:
We are seeking a Global Tax Director Sr!
This role reports to the VP of Global Tax and serves as an integral member of the management team, the Senior Director of Global Tax will be responsible for the oversight of all tax matters for All Brands on the Carnival Corporation portfolio and for the Global Ports Destination & Development Group.  Further, the Senior Director serves as the point person for the other Tax Directors across the organization as it relates to U.S. tax matters and tax related operational issues.  The Senior Director oversees all of the U.S. federal and state income and franchise tax compliance for All Brands and manages any related audits by the IRS, state tax authorities and certain foreign tax authorities as well.

Essential Functions:

Compliance

Coordinate and review material U.S. federal and state income and franchise tax return compliance, including estimated tax payments.
Coordinate and review U.S. federal and state information returns.
Review IRS/state correspondence and provide responses.
Coordinate common technical issues with the tax directors at the affiliates.
Advise and interpret for management the impact of new laws, decisions, regulations, rulings and proposed tax legislation.  Recommend favorable methods of reporting in order to reduce tax expense and liability.
Provision
Review uncertain tax positions for Carnival Cruise Line and AllBrands.
Oversee the Annual Plan, Forecast and Provision for the U.S. shipping companies with respect to U.S. federal income tax and Alaska.
Oversee true-ups of U.S. tax accounts (including Alaska) for CCL operations and AllBrands.
Oversee annual intercompany tax payments for U.S. shipping and tour companies.
Audits

Manage U.S. federal and state audits of consolidated tax matters, Carnival Cruise Line and AllBrands operations. 
Manage certain foreign tax audits as well.
Other
Manage and develop three direct reports.
Serve as the point person for the other Tax Directors across the organization as it relates to U.S. tax matters and tax related operational issues.  Coordinate common technical and operational issues.
Review contracts entered into by Carnival Cruise Line for tax implications.
Review proposed voyage itineraries for Carnival Cruise Line for potential adverse tax effects.
Assist Carnival Cruise Line and GPDDG in evaluating the tax implications and related compliance issues associated with the various initiatives (e.g. venturing into a new market, developing a new port).  
Initiate and assist on special projects (i.e. opportunities to increase efficiencies).
Qualifications:
 Bachelor of Business Administration in Accounting required.
Master of Science in Taxation required.
CPA/LLM preferred.
Minimum 10 years' experience in a management role ideally with both public accounting and in-house tax department experience gained in a high-growth organization.  Experience in the cruise line industry preferred.
Fluent in Spanish – verbal and written.
Proven track record of success facilitating progressive organizational change and development within a growing organization.
Excellent judgment and creative problem solving skills including negotiation and conflict resolution skills.
Strong mentoring, coaching experience to a team with diverse levels of expertise.
Exceptional written, oral, interpersonal, and presentation skills and the ability to effectively interface with senior management and management teams across the organization.
Ability to operate as an effective tactical as well as strategic thinker.
Passion for Carnival Corporation & plc's mission.
Benefits as a member of Carnival's Team:
A comprehensive benefit program which includes medical, dental and vision plans

Additional programs include company paid term life insurance and disability coverage and a 401(k) plan that includes a company match

Tuition Reimbursement

Employee Stock Purchase plan

Paid vacation and sick time

Cruise benefits

An on-site fully accredited preschool educational program located at our Doral campus

An on-site Wellness Center and Health clinic at our Doral campus
About Carnival Corporation & plc
Carnival Corporation & plc is a global cruise company and one of the largest vacation companies in the world. Our portfolio of leading cruise brands includes Carnival Cruise Line, Holland America Line, Princess Cruises and Seabourn in North America; P&O Cruises, and Cunard Line in the United Kingdom; AIDA in Germany; Costa Cruises in Southern Europe; and P&O Cruises in Australia. Our employees have a responsibility to be accountable for all actions. We consider the environment in all aspects of our business and have a responsibility to put safety and sustainability first. We live and share a positive attitude which is based on fostering an environment of inclusion, trust, a willingness to listen, openness and integrity.
Carnival Corporation & plc and Carnival Cruise Line is an equal employment opportunity/affirmative action employer. In this regard, it does not discriminate against any qualified individual on the basis of sex, race, color, national origin, religion, sexual orientation, age, marital status, mental, physical or sensory disability or any other classification protected by applicable local, state, federal and/or international law.

To view a copy of Carnival's FMLA, EEO and EPPA posters please visit: (copy and paste link into your browser).


https://www.dol.gov/sites/dolgov/files/WHD/legacy/files/fmlaen.pdf
https://www.dol.gov/ofccp/regs/compliance/posters/pdf/eeopost.pdf
https://www.dol.gov/sites/dolgov/files/WHD/legacy/files/eppac.pdf
https://www.dol.gov/ofccp/regs/compliance/posters/pdf/OFCCP_EEO_Supplement_Final_JRF_QA_508c.pdf

req12911

#ABG
Apply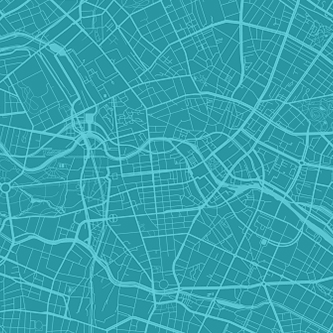 Explore Our United States Location
View Map