Carnival Corporation
Director, Project Management
Job ID req12962
Date posted 01/13/2021
Date closes
City Miami
State Florida
Country
Job Type
Company:
CARNIVAL CORPORATION & PLC</font>
Area of Interest:
Executive Management
Location:
Miami
State:
Florida
Job Title:
Director, Project Management
Job Description:
We are seeking a Project Management Director.
This position is responsible for the delivery, project management and transition support of all global financial systems.  The position also manages statements of work associated with negotiated agreements for Carnival's Global Financial Information Technology (GFIT) group as it relates to the Carnival Global Financial System (CGFS) and other related global financial system projects for the Corporation.
The position is tasked with providing leadership to Carnival and its Brands in managing the global projects for financial systems, providing full project support, innovative ideas, full project documentation, oversight on testing and successful knowledge transfer to the support team. 
Essential Functions:

Manages the GFIT team including Project Managers and all project external consultants
Expands the use of Oracle eBusiness Suite (eBS) system to create process efficiencies and leverage the system
Ensures that delivered projects meet the operational needs of the business and provide benefit to the company as a whole
Establishes all communication related to projects and enhancements, which may include the establishment and use of SharePoint and Teams sites, Financial Applications System, request forms, other tools/tables, etc.
Responsible for evaluating every request and coming up with innovative solutions to address the challenge.
Responsible for managing departmental project management system.
Responsible for recommending if project will proceed or not.
Responsible for allocating resources to every project and ensuring the correct skill sets are procured if not available with the current team; engage with third party implementers if required.
Responsible for providing reporting and transparency to GFIT Steering Committee
Director, Project Management (ABG)
Qualifications:
A baccalaureate degree in IT/Accounting / Finance is required; and advance degree is highly desirable, particularly an MBA. 
Experience: 

Minimum 10 to 15 years overall experience in ERP systems in both the functional and technical areas with specific emphasis in the following:
Project planning and management;
Experienced in support administration and process improvement;
At least 8-12 years' experience in a senior leadership role;
Background in the Cruise Industry;
Proven ability to drive change

Knowledge, Skills & Abilities:  

Ability to communicate confidently at the highest levels and build meaningful internal and external relationships;
Global perspective and comfortable working with executives with diverse cultural backgrounds;
Experience in developing sourcing strategies for the management of technology footprint;
Strong experience in systems planning, project planning, project management, team leadership, as well as establishing and managing service measures to ensure organizational effectiveness;
Individual must be a proven change leader accustomed to working in a dynamic environment;
Relevant experience in assessing and building shared services capabilities in large organizations will be a plus;
Strong business judgment, as well as a thorough understanding of technology and a demonstrated track record of delivering effective solutions and systems across multiple operating companies in diverse geographic contexts;
Ability and diplomacy to create and manage change;
Excellent organizational awareness, and proven ability to operate in a matrix environment;
Personality and presence that will command the respect and achieve buy-in from multiple stakeholders.
Strong interpersonal, communication, and presentation skills. Proven track record in preparing and effectively delivering presentations;
Demonstrated understanding of program management concepts and implementation techniques including project portfolio management and project lifecycle management;
 
Benefits as a member of Carnival's Team:
A comprehensive benefit program which includes medical, dental and vision plans

Additional programs include company paid term life insurance and disability coverage and a 401(k) plan that includes a company match

Tuition Reimbursement

Employee Stock Purchase plan

Paid vacation and sick time

Cruise benefits

An on-site fully accredited preschool educational program located at our Doral campus

An on-site Wellness Center and Health clinic at our Doral campus
About Carnival Corporation & plc
Carnival Corporation & plc is a global cruise company and one of the largest vacation companies in the world. Our portfolio of leading cruise brands includes Carnival Cruise Line, Holland America Line, Princess Cruises and Seabourn in North America; P&O Cruises, and Cunard Line in the United Kingdom; AIDA in Germany; Costa Cruises in Southern Europe; and P&O Cruises in Australia. Our employees have a responsibility to be accountable for all actions. We consider the environment in all aspects of our business and have a responsibility to put safety and sustainability first. We live and share a positive attitude which is based on fostering an environment of inclusion, trust, a willingness to listen, openness and integrity.
Carnival Corporation & plc and Carnival Cruise Line is an equal employment opportunity/affirmative action employer. In this regard, it does not discriminate against any qualified individual on the basis of sex, race, color, national origin, religion, sexual orientation, age, marital status, mental, physical or sensory disability or any other classification protected by applicable local, state, federal and/or international law.

To view a copy of Carnival's FMLA, EEO and EPPA posters please visit: (copy and paste link into your browser).


https://www.dol.gov/sites/dolgov/files/WHD/legacy/files/fmlaen.pdf
https://www.dol.gov/ofccp/regs/compliance/posters/pdf/eeopost.pdf
https://www.dol.gov/sites/dolgov/files/WHD/legacy/files/eppac.pdf
https://www.dol.gov/ofccp/regs/compliance/posters/pdf/OFCCP_EEO_Supplement_Final_JRF_QA_508c.pdf

req12962

#ABG
Apply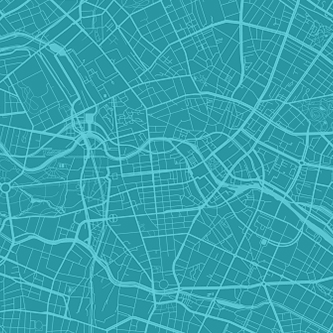 Explore Our United States Location
View Map