Carnival Corporation
Director, Marine Investigations
Job ID req12840
Date posted 08/20/2020
Date closes
City Miami
State Florida
Country US
Job Type
Company:

CARNIVAL CORPORATION & PLC</font>
Area of Interest:

Executive Management
Location:

Miami
State:

Florida
Job Title:

Director, Marine Investigations



Job Description:
We are seeking qualified individuals to serve as a Director, of  Marine investigation in our Incident Analysis Group, Ethics and Compliance Department, for our Corporate Fleet to conduct independent investigations of higher level (Level3) incidents and accidents for all operating lines. This individual will work with an emphasis on, fully understanding root causes to prevent recurrence, extracting "lessons learned" from incidents (and not assigning blame) to strengthen a learning culture, developing effective and practical corrective and preventive actions, determining whether root causes or underlying issues are systemic; and assessing how best to share the "lessons learned" throughout the entire fleet.This role partners with compliance team to ensure the investigation process is followed within both corporate and external authority guidelines: ensures quality control of assigned investigations; tracks and reports on progress and status of assigned investigations to ensure timely completion of the investigations; serves as designated liaison with corporate and external authorities for investigative matters; trains and mentors subject matter experts assigned to lead investigations in investigation process; and train while mentoring other investigators – both at IAG and throughout the entire fleet – and engages in peer reviews of investigative reports.
Essential Functions:

When assigned, leads incident investigations including event recognition and classification, data collection, perform thorough root cause analysis, other data analysis, witness interviews, recommendation development and disposition, report composition and presentation; collaborates with subject matter experts as required..
When not assigned as lead investigator, trains and mentors subject matter experts assigned to lead investigations in investigation process as well as reviewing and analysing the root cause analysis performed.
Communicates investigation results and lessons learned internally to employees and management including, but not limited to, reports, summary documents, proposed corrective and preventative actions, presentations and resources.
Tracks and reports on progress and status of assigned investigations, ensures timely completion of the investigations; ensures documentation content meets standards and is complete, accurate and timely.
Analyzes incident statistics and trends, proactively identifies patterns and improvement opportunities; compiles and publishes routine investigation performance metrics consistent with established process requirements.
Uses knowledge of cruise ship operations/departments/equipment and knowledge of critical work processes such as, but not limited to, PMS, risk assessments, process hazard analysis, HESS procedures, etc. to identify recurring causes of incidents and repeat incidents.
Serves as representative to the NTSB, USCG, Flag State and other pertinent outside authorities in public/non-public accident investigations or other marine accident investigations of interest to those organizations; serves as designated representative in international investigations conducted under IMO rules.
Qualifications:
Bachelors in Nautical Academy, Marine Engineering preferred; Master's or Chief Engineer's license or equivalent experience preferred.
Formal preparation/certifications/coursework in marine accident investigations and investigative process, with an emphasis on root cause analysis and training.  
10 years leadership experience in ship operations, preferably as a senior officer. 
Service as a ship's engine officer, preferably within one of the Carnival Corp & plc Operating Lines or of significant vessels in the U.S. Navy, U.S. Coast Guard, the cruise industry, the tanker/offshore industry, or other shipping sectors.
Alternative is equivalent time spent as a dedicated marine accident investigator.
Effective oral and written communication skills including high quality report writing; root cause analysis training  and expertise; witness interviewing; ability to lead ad hoc groups at all different levels
must demonstrate seasoned judgment and analytic assessment abilities;
experience working with a safety management system program and providing feedback or developing new procedures for continuous improvement of that system
participating in shipboard emergency drills and/or actual emergency situations at sea in a leadership role is a plus
strong analytical and problem solving skills
high degree of self-motivation, tenacity, and drive
 independent tracking of status of investigation reports and action plans using office tools and HESSMS platform.
Fluent in English bth written and verbal.
Experience with MS Office (Excel, Word, & PowerPoint) required.
Benefits as a member of Carnival's Team:
A comprehensive benefit program which includes medical, dental and vision plans

Additional programs include company paid term life insurance and disability coverage and a 401(k) plan that includes a company match

Tuition Reimbursement

Employee Stock Purchase plan

Paid vacation and sick time

Cruise benefits

An on-site fully accredited preschool educational program located at our Doral campus

An on-site Wellness Center and Health clinic at our Doral campus
About Carnival Corporation & plc
Carnival Corporation & plc is a global cruise company and one of the largest vacation companies in the world. Our portfolio of leading cruise brands includes Carnival Cruise Line, Holland America Line, Princess Cruises and Seabourn in North America; P&O Cruises, and Cunard Line in the United Kingdom; AIDA in Germany; Costa Cruises in Southern Europe; and P&O Cruises in Australia. Our employees have a responsibility to be accountable for all actions. We consider the environment in all aspects of our business and have a responsibility to put safety and sustainability first. We live and share a positive attitude which is based on fostering an environment of inclusion, trust, a willingness to listen, openness and integrity.
Carnival Corporation & plc and Carnival Cruise Line is an equal employment opportunity/affirmative action employer. In this regard, it does not discriminate against any qualified individual on the basis of sex, race, color, national origin, religion, sexual orientation, age, marital status, mental, physical or sensory disability or any other classification protected by applicable local, state, federal and/or international law.

To view a copy of Carnival's FMLA, EEO and EPPA posters please visit: (copy and paste link into your browser).


https://www.dol.gov/sites/dolgov/files/WHD/legacy/files/fmlaen.pdf
https://www.dol.gov/ofccp/regs/compliance/posters/pdf/eeopost.pdf
https://www.dol.gov/sites/dolgov/files/WHD/legacy/files/eppac.pdf
https://www.dol.gov/ofccp/regs/compliance/posters/pdf/OFCCP_EEO_Supplement_Final_JRF_QA_508c.pdf

req12840

#ABG
Apply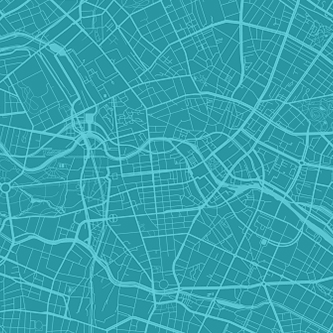 Explore Our United States Location
View Map