Carnival Cruise Line
Director, Commercial Strategy & Business Development
Job ID 1181
Date posted 06/17/2021
Date closes
City Miami
State FL
Country United States
Job Type Full time
Job Description
We are seeking a Director Commercial Strategy and Business Development!
This position will have full P&L responsibility for Shorex, Photo and Connectivity revenue, as well as, direct impact in Destination Development for Shorex. This individual is also responsible for the overall commercial strategy for Carnival Adventures including shorex portfolio strategy to grow penetration, pricing & promotion strategy, revenue management. Additionally, they will be responsible for the commercial strategy for Connectivity & Photo including pricing, bundles, pre-cruise and revenue management.
Essential Functions:
Lead commercial strategy for Carnival Adventures (Shorex): improving the business model (marketplace), optimizing the product portfolio and defining pricing and revenue management in order to increase take rate and drive revenue

Lead Destination Development from the Shorex business on key strategic ports. Lead the negotiations of current tours and creation of new tours and experiences for CCL overall and for sister brands in the Caribbean

Develop and execute initiatives to grow the business and improve guest and crew satisfaction for Connectivity (WiFi and VoIP). Define strategy for new partner with sister brands and execute RFP. Identify, select and deploy new technologies and commercial initiatives to grow each component: WiFi, voice, data and land-based opportunities.

Define commercial strategy for Photo (pricing, bundles, products). Implement new business verticals (e.g. mass-market premium photo experience).

Build a high performing team through leadership development, talent acquisition, coaching and effective performance management.

Develop analytical models to support key strategic goals, for example: (1) optimize staffing levels of Photo based on team productivity and itinerary, (2) optimize bandwidth consumption fleetwide and (3) improve portfolio revenue mix for Shorex

Prepares annual business plan for all businesses, including regular forecast revisions and reporting

Support VP on preparation of business cases for Capital Expenditures and major business changes
Qualifications:
Bachelor's Degree in Business, Marketing & Sales, Economics, Engineering

MBA strongly preferred

Proven demonstrated experience in managing a P&L.

Minimum of 10 years of professional experience in consumer insight and analytics, business development and at least 5 years in management consulting.

Proven entrepreneurial mindset.

Experience in Travel & tourism required.

Destination development and strategy is desired.

Ability to drive presentations to senior leadership.

Powerpoint, Excel expertise

A successful track-record of delivering results.

Strong influencing and negotiating skills to maximize opportunities for alignment within Carnival and current retail partners.

A results-driven team player who knows how to execute successfully.

A keen intellect and the ability tap into the taste level of the Carnival customer.

Excellent interpersonal skills. Superior communication skills.

Ability to be flexible and push forward in the face of ambiguity; be resilient and resourceful.

A proactive style combined with a high energy level. Strong pragmatic analytical skills to drive fact based decisions leveraging consumer insight
About Us
Carnival Cruise Line is the most popular cruise brand in North America and operates a fleet of ships designed to foster exceptionally safe, fun and memorable vacation experiences at an outstanding value. Our employees have a responsibility to be accountable for all actions. We consider the environment in all aspects of our business and have a responsibility to put safety and sustainability first. We live and share a positive attitude which is based on fostering an environment of inclusion, trust, a willingness to listen, openness and integrity. Doing this helps us to achieve our ultimate goal, which is to include FUN in everything we do! Speaking of fun, we are officially certified as a Great Place to Work aboard our ships as well as in our global corporate headquarters!
Carnival Corporation & plc and Carnival Cruise Line is an equal employment opportunity/affirmative action employer. In this regard, it does not discriminate against any qualified individual on the basis of sex, race, color, national origin, religion, sexual orientation, age, marital status, mental, physical or sensory disability, or any other classification protected by applicable local, state, federal, and/or international law.
To view a copy of Carnival's FMLA, EEO and EPPA posters please visit: (click or copy and paste link into your browser)
Benefits as a member of Carnival's Team:
A comprehensive benefit program which includes medical, dental and vision plans
Additional programs include company paid term life insurance and disability coverage and a 401(k) plan that includes a company match
Employee Stock Purchase plan
Paid vacation and sick time
Cruise benefits
An on-site fully accredited preschool educational program located at our Doral campus
An on-site Wellness Center and Health clinic at our Doral campus
#CCL#
Apply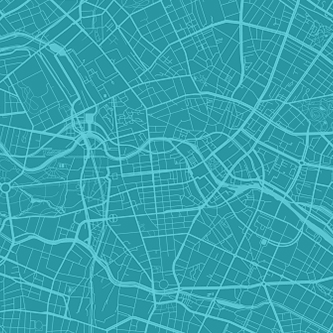 Explore Our United States Location
View Map