Carnival Cruise Line
Coordinator, Production Shows
Job ID 2580
Date posted 11/24/2021
City Miami
State FL
Country United States
Job Type Full Time
Job Description
We are seeking a Production Shows Coordinator who will be the point person designated for all administrative duties, pertaining to the integral operations of Carnival Entertainment Production Shows.  Manages all housing, berthing and travel requests for contractors and Fleet Cast Managers. Supports Lead, Production Shows with supplemental pay as well as Team Members' payroll inquiries. Liaises with Studio Manager/Coordinator for Studio facilities requests to ensure success. This role will support Carnival Entertainment, whose contributions positively influence our guests' overall entertainment experience.
ESSENTIAL FUNCTIONS
Process Travel/Accommodation bookings for Contractors and Fleet Cast Managers.

Coordinate studio scheduling needs, submit facilities requests, organize meetings, sending reminders and taking minutes

Support T&E setup for shoreside employees, invoicing and expenses. Prepare Monthly and/or Quarterly Reports. Assist with supplemental pay inquiries & cast payroll if requested

Assist in drafting policies and presentations (word, ppt, excel, etc.)

Submit requests for IT support and requisitions for purchasing of supplies for Production Shows team.
QUALIFICATIONS
Associates Degree in 

M

usical Theater, Theater, Dance, Liberal Arts, Event Planning, Stage Management, Theater Management

Google Suite and/or Microsoft Office Suite, social media

Internship, Clerical, Assistant

Communication Skills (verbal and written), organizational skills, multitasking,

data entry, people skills, adaptability, bilingual a plus
About Us
Carnival Cruise Line is the most popular cruise brand in North America and operates a fleet of ships designed to foster exceptionally safe, fun and memorable vacation experiences at an outstanding value. Our employees have a responsibility to be accountable for all actions. We consider the environment in all aspects of our business and have a responsibility to put safety and sustainability first. We live and share a positive attitude which is based on fostering an environment of inclusion, trust, a willingness to listen, openness and integrity. Doing this helps us to achieve our ultimate goal, which is to include FUN in everything we do! Speaking of fun, we are officially certified as a Great Place to Work aboard our ships as well as in our global corporate headquarters!
Carnival Corporation & plc and Carnival Cruise Line is an equal employment opportunity/affirmative action employer. In this regard, it does not discriminate against any qualified individual on the basis of sex, race, color, national origin, religion, sexual orientation, age, marital status, mental, physical or sensory disability, or any other classification protected by applicable local, state, federal, and/or international law.
Benefits as a member of Carnival's Team:
A comprehensive benefit program which includes medical, dental and vision plans
Additional programs include company paid term life insurance and disability coverage and a 401(k) plan that includes a company match
Employee Stock Purchase plan
Paid vacation and sick time
Cruise benefits
An on-site fully accredited preschool educational program located at our Doral campus
An on-site Wellness Center and Health clinic at our Doral campus
To view a copy of Carnival's FMLA, EEO and EPPA posters please visit: (click or copy and paste link into your browser)
Apply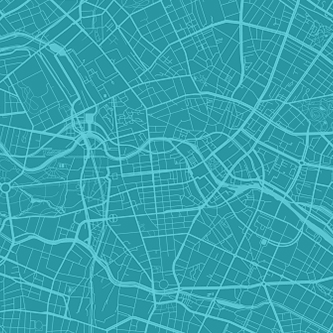 Explore Our United States Location
View Map