Carnival Cruise Line
CAD Drafter (Hybrid in Miami)
Job ID 5242
Date posted 11/23/2022
City Miami
State FL
Country United States
Job Type Full Time
Job Description
We are seeking a CAD Drafter that will be responsible for analyzing Architectural, Structural, Mechanical, Plumbing and Fire Protection Design Drawings. Analyzing specifications, submittals and cut sheets, Utilizing information on Design Drawings to create MEP Shop drawings for Construction, (Mechanical, Plumbing and Fire Protection). Update ship's information database making sure that all modifications to existing features are properly noted. 
ESSENTIAL FUNCTIONS
Uses computer assisted design/drafting software such as AutoCAD and Photoshop for updating 2D technical ship drawings, and document mechanical, electrical, and plumbing systems

Maintain library of technical drawings and specifications for equipment onboard CCL ships (AAQS-Advanced Air Quality System), OWS (Oil Water Separator), piping, ballast water systems, among others

Verify plan updates and revise if needed

Constructs and develops final sketches of proposed drawing, checking dimensions and materials are scaled accordingly to determine proper spacing and planning

Coordination and design of CAD drawing files for use on normal ship operations, special projects and prior, during and post dry dock periods for CCL Fleet

Propose new approaches to problems encountered and make recommendations for changes in methods, procedures, and designs

Communicate with all departments that participate in ship projects to understand scopes of work and maintain detailed project documentation schedules

This will include providing feedback and call outs when proposed changes to a technical project may impact other areas and drawings

Carry out onboard inspections on dry dock and non-dry dock projects that affect technical drawings to determine as-built conditions of various drawings: arrangement, fire and safety, piping, etc.

Less than 25% with shipboard travel likely
QUALIFICATIONS
Associate's degree (A. A.) or equivalent from two-year college or technical school; or Bachelor's with 2 to 3 years experience and/or training; or equivalent combination of education and experience

3+ years of related experience using AutoCAD/AutoCAD MEP in the ship building design or construction industry

Marine industry related experience is a plus

AutoCAD, Photoshop and other design software that can help to render the overall views and dimensions

Knowledge of Revit (BIM) and Micro Station is a plus

Technical and/or vocational background

Must be able to read and interpret engineering drawings, schematics, and blueprints

Possess basic knowledge and understanding of CT Building, Mechanical, Plumbing, and Safety codes

Demonstrate problem solving and analytical skills to ensure drawing specifications

Self-starter and detailed oriented with strong attention to time management to ensure deadlines are met

Ability to work under pressure and multi-task

Capable of interacting with a diverse blend of personalities and work collaboratively

Knowledge of HVAC and/or Plumbing and/or Fire Protection and/or Ship drawings standards is a big plus
#LI-EJ1
#LI-Hybrid
The range for this role's base salary is $43,800 - $63,800.Offers to selected candidates will be made on a fair and equitable basis, taking into account specific job-related skills and experience. 
At Carnival, your total rewards package is much more than your base salary. All non-sales roles participate in an annual cash bonus program, while sales roles have an incentive plan.  Management roles are also eligible for an additional vesting equity plan.  Plus, Carnival provides comprehensive and innovative benefits to meet your needs, including:
Health Benefits:

Cost-effective medical, dental and vision plans

Employee Assistance Program and other mental health resources

Additional programs include company paid term life insurance and disability coverage

Financial Benefits:

401(k) plan that includes a company match

Employee Stock Purchase plan

Paid Time Off

Holidays – All full-time and part-time with benefits employees receive days off for 7 company-wide holidays, plus an additional floating holiday to be taken at the employee's discretion.

Vacation Time – All full-time employees at the manager and below level start with 14 days/year; director and above level start with 19 days/year.  Part-time with benefits employees receive time off based on the number of hours they work, with a minimum of 84 hours/year.  All employees gain additional vacation time with further tenure.

Sick Time – All full-time employees receive 80 hours of sick time each year.  Part-time with benefits employees receive time off based on the number of hours they work, with a minimum of 60 hours each year. 

Other Benefits

Complementary stand-by cruises, employee discounts on confirmed cruises, plus special rates for family and friends

Personal and professional learning and development resources including tuition reimbursement

On-site preschool program, wellness center, and health clinic at our Miami campus
About Us
Inaddition to other duties/functions,this position requires full commitment and support for promoting ethical and compliant culture. More specifically, this position requires integrity, honesty, and respectful treatment of others, as well as a willingness to speak up when they see misconduct or have concerns.
Carnival Cruise Line is the most popular cruise brand in North America and operates a fleet of ships designed to foster exceptionally safe, fun and memorable vacation experiences at an outstanding value. Our employees have a responsibility to be accountable for all actions. We consider theenvironment in all aspects of our business and have a responsibility to put safety and sustainability first. We live and share a positive attitude which is based on fostering an environment of inclusion, trust, a willingness to listen, openness and integrity.Doing this helps us to achieve our ultimate goal, which is to include FUN in everything we do! Speaking of fun, we are officially certified as a Great Place to Work aboard our ships as well as in our global corporate headquarters!
Carnival Corporation & plc and Carnival Cruise Line is an equal employment opportunity/affirmative action employer. In this regard, it does not discriminate against anyqualified individual on the basis of sex, race, color, national origin,religion, sexual orientation, age,marital status, mental, physical orsensory disability, or any other classification protected by applicable local, state, federal,and/or international law.
Apply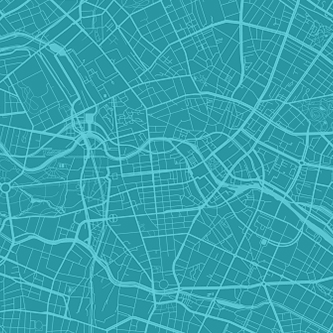 Explore Our United States Location
View Map