Carnival Cruise Line
Architect Sr, Solutions Network
Job ID req12856
Date posted 09/30/2020
Date closes
City Miami
State Florida
Country US
Job Type
Company:
CARNIVAL CRUISE LINE
Area of Interest:
Information Technology
Location:
Miami
State:
Florida
Job Title:
Architect Sr, Solutions Network
Job Description:
We are seeking a Network Solutions Architect who is a highly knowledgeable member of a team responsible for developing IT infrastructure solutions and standards that meet or exceed business performance expectations.
The position is responsible for creating detailed solution designs and documentation that supports the development, implementation and operations of enterprise-class computer systems used globally across ship and shore locations.
This role will support cross-departmental collaboration and internal communications with staff throughout the organization and service providers while promoting a positive work environment that supports consistency and drives efficiencies. 
Essential Functions:
 Design – 70%

Accountable team member for IT infrastructure architecture and standards development
Design, plan, document, and support the configuration of logical and physical system layouts
Provide direction for the installation and configuration of all software packages as needed to support business requirements
Perform analysis and develop solutions based on established service agreements for capacity planning and performance tuning
Participate in the development of system solution standards
Develop detailed design, installation and configuration documentation for enterprise system deployments
Ensure in solutions and deployments, the security of our enterprise infrastructure and compliance with all applicable security standards (PCI, PII, HIPPA etc.)
Recommend and oversee projects that expand, change, or improve the systems and related infrastructure
Provide assistance in reviewing performance and capacity requests as well as design solution resolution
Collaborate with the Brand service delivery leaders to ensure an understanding of business cases and to ensure that the appropriate solution is selected that meets the business need
Develop solutions with a focus on reducing operating costs or increasing guest and crew experience
Provide Capital Expenditure Request level hardware, software, license and labor estimate detail for projects
Contribute as necessary in a hands-on manner with the implementation of solutions in support of all projects
Work with other infrastructure teams for new systems designed and engineered

Support – 20%
Provide system support and troubleshooting expertise as needed for designed solutions
Understand advances and changes in the technology industry and work directly with equipment manufactures to assess new technologies
Miscellaneous – 5%

Perform other duties and special projects as required
QUALIFICATIONS:
A bachelor's or higher degree in computer science or information technology.
The position requires a minimum of 2 years' experience with large enterprise networking, diverse security infrastructure and in-depth knowledge of current network hardware and protocols.

Required Technical


Cisco ISR/ASR routers. Cisco Catalyst 2k,3k, 4k,6500, Nexus 2000, 5500, 6000, 7000, 9000 class switches
Cisco 1200, 2600, 2700, 3700, 3800 series Wireless Access Points and Cisco 5500, 5700, 8500 Wireless LAN Controllers
Cisco ASA Firewalls
TCP/IP, SSL, LACP, LLDP/CDP,  EIGRP, OSPF, BGP, MPLS, HSRP, GLBP, SNMP, STP, VPC, VSS, VDC, MSDP, PIM, IGMP, RTP, SIP, H.323, LWAPP, RADIUS, TACACS+, Fiber Channel, FCoE, iSCSI, 802.11abg, 802.11n, 802.11ac
XML, DNS, DHCP
VMWare working knowledge
Cisco CCNP or equivalent enterprise experience

Required Interpersonal

Strong customer-service orientation
Excellent written and oral communication skills
Excellent listening and interpersonal skills
Ability to communicate ideas in both technical and user-friendly language
Ability to conduct research into systems issues and products
Highly self-motivated and directed
Strong organizational skills with a keen attention to detail
Ability to analyze issues, use sound judgment, and solve complex problems
Proficient in multi-tasking
Able to prioritize and execute tasks
Experience working in a team-oriented, collaborative environment
Understanding of development and project management processes and methodologies
Understanding of industry trends as well as successful strategies and product roadmaps
Strong strategic planning capabilities with proven hands on implementation experience
Working knowledge of corporate IT disciplines and group dynamics

Preferred Technical

Riverbed WAN Optimization appliances
Netscaler and F5 Application Delivery Controllers
Juniper SRX and Palo Alto Firewalls
Intrusion Detection Systems
Web Application Firewalls
Benefits as a member of Carnival's Team:
Certified Great Place to Work

A comprehensive benefit program which includes medical, dental and vision plans

Additional programs include company paid term life insurance and disability coverage and a 401(k) plan that includes a company match

Tuition Reimbursement

Employee Stock Purchase plan

Paid vacation and sick time.

Cruise benefits

An on-site fully accredited preschool educational program located at our Doral campus

An on-site Wellness Center and Health clinic at our Doral campus
About Carnival Cruise Line
Carnival Cruise Line is the most popular cruise brand in North America and operates a fleet of ships designed to foster exceptionally safe, fun and memorable vacation experiences at an outstanding value. Our employees have a responsibility to be accountable for all actions. We consider the environment in all aspects of our business and have a responsibility to put safety and sustainability first. We live and share a positive attitude which is based on fostering an environment of inclusion, trust, a willingness to listen, openness and integrity. Doing this helps us to achieve our ultimate goal, which is to include FUN in everything we do! Speaking of fun, we are officially certified as a Great Place to Work aboard our ships as well as in our global corporate headquarters!

Carnival Corporation & plc and Carnival Cruise Line is an equal employment opportunity/affirmative action employer. In this regard, it does not discriminate against any qualified individual on the basis of sex, race, color, national origin, religion, sexual orientation, age, marital status, mental, physical or sensory disability, or any other classification protected by applicable local, state, federal, and/or international law.

To view a copy of Carnival�s FMLA, EEO and EPPA posters please visit: (copy and paste link into your browser)


https://www.dol.gov/sites/dolgov/files/WHD/legacy/files/fmlaen.pdf
https://www.dol.gov/ofccp/regs/compliance/posters/pdf/eeopost.pdf
https://www.dol.gov/sites/dolgov/files/WHD/legacy/files/eppac.pdf
https://www.dol.gov/ofccp/regs/compliance/posters/pdf/OFCCP_EEO_Supplement_Final_JRF_QA_508c.pdf

req12856

#CCL
Apply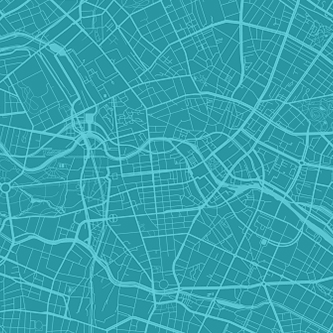 Explore Our United States Location
View Map