Carnival Cruise Line
Architect, Security and Engineer (ABG)
Job ID 421
Date posted 05/12/2021
Date closes
City Miami
State FL
Country United States
Job Type Full time
Job Description
We are seeking a Security Architect & Engineer
The GISCS – Security Architecture and Engineering function is responsible for the development of technical security design specifications, engineering and integration specifications, standards, requirements and implementation of appropriate technology architectures to mitigate risks to Carnival Corp and customer information assets. This position is primarily responsible Identity and Access Management (IAM) solutions across Carnival Corporation global enterprise.The IAM areas of responsibilities include, but not limited to, identity governance, identity access, multi-factor access and privilege access
ESSENTIAL FUNCTIONS:
Work with senior staff (technical and business) and subject matter experts to document current IAM security requirements and architecture, research best practices, conduct trend analysis, and identify gaps in developing future-state IAM designs and specs.

Work with senior staff (technical and business) and subject matter experts to document current End Point (MDM, Device AuthN, etc). security requirements and architectures, research best practices, conduct trend analysis, and identify gaps in developing future-state IAM designs and specs.

Develop technical standards for the corporation and provide subject matter expert level advisory services regarding commercially accepted best practices' for IAM.

Provide security architecture and consulting services with business units and IT organizations.

Understand customers' business drivers and requirements and translate those into technical solutions

Contribute to developing new business by providing subject-matter expertise and effort estimates to proposals.

Develop access controls for Active Directory both on-premises and in the cloud, privilege access management (PAM) and multi-factor access (MFA).

Maintain and update IAM policies and standards on a yearly basis.
QUALIFICATIONS:
Bachelor's degree in related field

Experience:

10+ years of Information Technology experience

8 years hands on design engineering and deployment experience using IAM technology systems

5+ years' experience in administering security controls in an organization

5 years experience

Knowledge, Skills & Abilities:

Expert Knowledge in Integrated IAM infrastructure including Authentication (SAML), Authorization (XACML), Privileged Access Controls, RBAC, Attribute Management, Virtual Directories, Enterprise SSO, Cloud SSO, Mobile SSO and others within the IAM space

Strong knowledge of Active Directory including Azure Active Directory security best practices including conditional access controls

Knowledge of Identity federation and Single Sign On (SSO), and Web Access Management (WAM) solutions

Experience with Enterprise IAM solution integration and implementation.Experience with IGA solutions such as SailPoint, OneIdentity or ForgeRock is a must.

Experience developing and executing proof-of-concepts based on IAM requirements

Experience performing IAM vendor analysis/product selection including vendor solicitations using RFI/RFP process

Knowledge of End Point Security designs (Device AuthN, VPN, MDM, and integrated end point security solutions with IAM tools) Demonstrated experience with web technologies a definite plus

Knowledge in IAM-related standards such as SAML, WS-Federation, SOAP,WS-Security, WS-Trust, LDAP, ADFS, Azure AD, Open-ID, and OAuth

Strong interpersonal skills to build/ maintain ongoing business relationships with technical personnel from any grade level and C-suite

Understanding of the IT risk management and security fields

CISA, CISSP or other similar professional designations is preferred.
About Us
Carnival Corporation & plc is a global cruise company and one of the largest vacation companies in the world. Our portfolio of leading cruise brands includes Carnival Cruise Line, Holland America Line, Princess Cruises and Seabourn in North America; P&O Cruises, and Cunard Line in the United Kingdom; AIDA in Germany; Costa Cruises in Southern Europe; and P&O Cruises in Australia. Our employees have a responsibility to be accountable for all actions. We consider the environment in all aspects of our business and have a responsibility to put safety and sustainability first. We live and share a positive attitude which is based on fostering an environment of inclusion, trust, a willingness to listen, openness and integrity.
Carnival Corporation & plc and Carnival Cruise Line is an equal employment opportunity/affirmative action employer. In this regard, it does not discriminate against any qualified individual on the basis of sex, race, color, national origin, religion, sexual orientation, age, marital status, mental, physical or sensory disability or any other classification protected by applicable local, state, federal and/or international law.
To view a copy of Carnival's FMLA, EEO and EPPA posters please visit: (click or copy and paste link into your browser).
Benefits as a member of Carnival's Team:
A comprehensive benefit program which includes medical, dental and vision plans
Additional programs include company paid term life insurance and disability coverage and a 401(k) plan that includes a company match
Tuition Reimbursement
Employee Stock Purchase plan
Paid vacation and sick time
Cruise benefits
An on-site fully accredited preschool educational program located at our Doral campus
An on-site Wellness Center and Health clinic at our Doral campus
#CCL#
Apply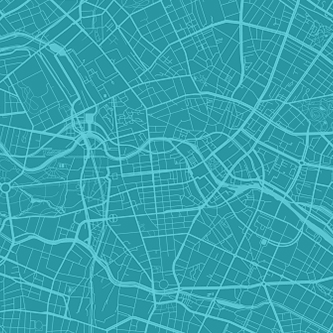 Explore Our United States Location
View Map