Carnival Corporation
Architect, GISCS Security-Cloud
Job ID 2412
Date posted 10/25/2021
City Miami
State FL
Country United States
Job Type Full Time
Job Description
The GISCS - Security Architecture and Engineering function is responsible for the development of technical security design specifications, engineering and integration specifications, standards, requirements and implementation of appropriate technology architectures to mitigate risks to Carnival Corp and customer information assets. This position is primarily responsible Cloud Security and solutions available to secure cloud computing environments used by the global brands
ESSENTIAL FUNCTIONS:
Integrate with cloud teams to ensure cloud configurations are secure and meet published minimum security requirements.

Work with application teams utilizing cloud services to implement their applications in a secure manner, sign off on designs and validate configuration settings.

Research, test and implement security tools to scan, monitor and protect cloud environments.

Document and transition cloud security tools to security operations teams.

Prioritize vulnerability remediation items

Provide recommendations to cloud teams to remediate vulnerabilities in cloud environments

Periodically review and validate current cloud settings

Develop hardening standards for cloud environments using industry best practices.

Understand customers' business drivers and requirements and translate those into technical solutions

Provide security architecture and consulting services with business units and IT organizations.

Work and manage vendors accordingly
POSITION SCOPE:
The scope of this position is global in nature and will work with all the brands and operating companies of Carnival Corporation. 
REPORTING RELATIONSHIPS:
This position reports directly to the leader of the Security Architecture & Engineering department and has no direct reports.  The position may be expected to work with third party vendors or contractors assigned to GISCS projects
QUALIFICATIONS:
Education:  Bachelor's degree in Information Security related field
Experience:
10+ years of Information Technology experience

5+ years hands on design engineering and deployment experience in cloud environments

3+ years experience in administering security controls in cloud environments
Knowledge, Skills & Abilities:
Expert Knowledge in Cloud computing environments and integrations

Knowledge around containers and container security

Knowledge with all cloud environments including AWS, Azure and Google Cloud

In depth understanding of cloud terminology and how it is integrated

Experience developing hardening standards for cloud environments

Experience implementing and utilizing cloud security/compliance tools

Experience performing Cloud security vendor analysis/product selection including vendor solicitations using RFI/RFP process as well as performing proof of concepts

Knowledge in networking both on premise and cloud

Knowledge in automation relating to cloud environments

Knowledge of various logging components for cloud environments

Strong interpersonal skills to build/ maintain ongoing business relationships with technical personnel from any grade level and C-suite

Understanding of the IT risk management and security fields

CISSP/CCSP or other similar professional designations is a must

Microsoft Azure, AWS or GCP certification strongly preferred
PHYSICAL DEMANDS & TRAVEL:
Physical Demands:  Work is primarily sedentary where sitting is required most of the time; walking and standing are required occasionally.  Visual acuity is required to perform activities such as:  preparing and analyzing data, viewing a computer terminal, reading documents, reports and emails.
Travel Requirements:  Less than 15% travel anticipated.
WORK CONDITIONS:
Position can be located remote with occasional visits to Carnival Corporation's headquarters in Miami, Florida.   Work beyond normal business hours may be required occasionally to support business needs, hours or projects
About Us
Carnival Cruise Line is the most popular cruise brand in North America and operates a fleet of ships designed to foster exceptionally safe, fun and memorable vacation experiences at an outstanding value. Our employees have a responsibility to be accountable for all actions. We consider the environment in all aspects of our business and have a responsibility to put safety and sustainability first. We live and share a positive attitude which is based on fostering an environment of inclusion, trust, a willingness to listen, openness and integrity. Doing this helps us to achieve our ultimate goal, which is to include FUN in everything we do! Speaking of fun, we are officially certified as a Great Place to Work aboard our ships as well as in our global corporate headquarters!
Carnival Corporation & plc and Carnival Cruise Line is an equal employment opportunity/affirmative action employer. In this regard, it does not discriminate against any qualified individual on the basis of sex, race, color, national origin, religion, sexual orientation, age, marital status, mental, physical or sensory disability, or any other classification protected by applicable local, state, federal, and/or international law.
Benefits as a member of Carnival's Team:
A comprehensive benefit program which includes medical, dental and vision plans
Additional programs include company paid term life insurance and disability coverage and a 401(k) plan that includes a company match
Employee Stock Purchase plan
Paid vacation and sick time
Cruise benefits
An on-site fully accredited preschool educational program located at our Doral campus
An on-site Wellness Center and Health clinic at our Doral campus
To view a copy of Carnival's FMLA, EEO and EPPA posters please visit: (click or copy and paste link into your browser)
Apply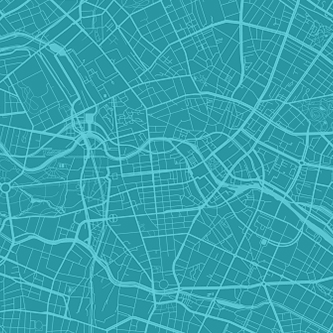 Explore Our United States Location
View Map